 When it's too cold to even think about planning an outfit, here are three ready-made leggings outfits for everyday wear.
Have you ever worn Long Johns? I haven't, but I feel like I want to. We're in the middle of a cold snap with colder weather yet to come and all I want to do is be warm. When you're at home with no place to go, you can wear whatever you like to stay cosy. But when you have to be somewhere - work, an essential catch up with friends - it's likely you'll want to make an effort. You can, of course, wear, as you do at home, whatever you like, but if you're reading this I think it's safe to assume that you're just a little bit style conscious.
I may want to wear Long Johns, and I still might, under those straight leg jeans we're all buying this year. There'll be times, though, when I'll need something a little more streamlined, and a leggings outfit will be the answer. Leggings are comfy and, when made from the right material, can be totally acceptable trouser alternatives. But when it's too cold to think of anything else to wear, the comfiness is the main thing.
Advertised
In general, I would wear leggings with a long top. Again, this styling is just more comfortable to wear. Who wants to lift their arms up for a cup in the press only to expose skin to the chilly kitchen air? My favourite way to wear leggings is in the way I call 'hiking-chic'. I wear chunky socks, chunky boots, a long-sleeve t-shirt under a short-sleeve t-shirt and an open shirt over that. A beanie hat completes the look and keeps my head warm.
Hiking-chic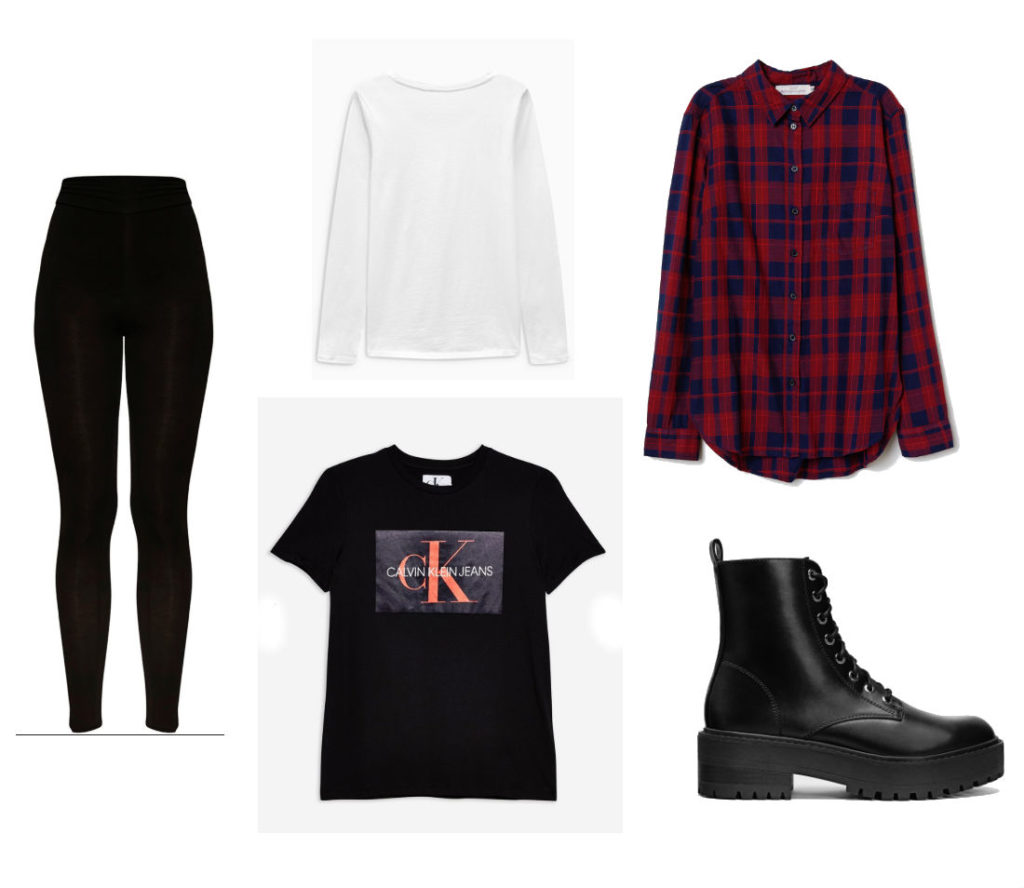 Dabria Black High Waisted Jersey Leggings €10 / Box Logo T-Shirt by Calvin Klein €60 / Next Long Sleeve Top €8 / Checked Shirt €19.99 / Flat Black Lace-Up Ankle Boots €45.99 
Remember when everyone was wearing their dresses over jeans last year? This year, we're wearing ours over leggings and with a jumper or big cardi over that. As for shoes, they have to be sock boots so that they seamlessly meld into each other. No skin cracks, please.
Under the dress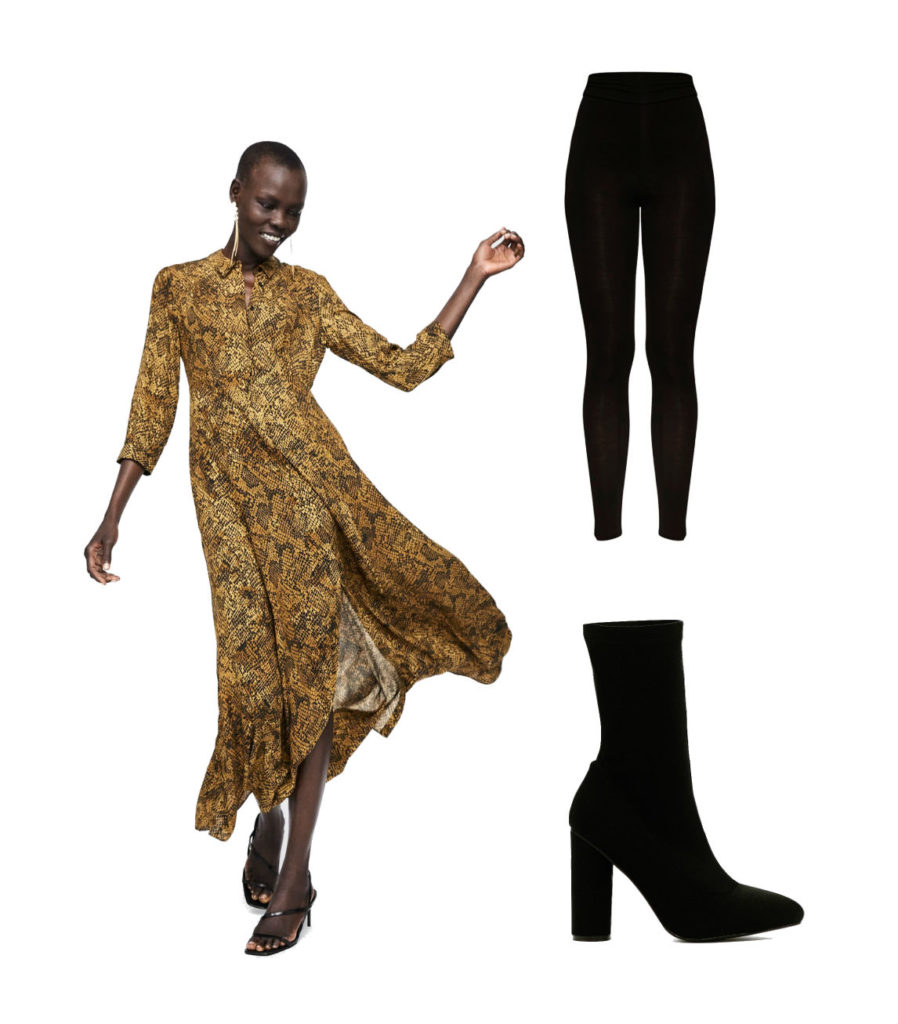 Nasty Gal Sit Tight Sock Boot €23.50 / Zara Animal Print Dress €12.99
The last look appears to be a sleek 'city girl' ensemble and it is - but that city gal is wearing leggings, hurray! We think you could even wear this to work. It's all-over comfortable, too. Take a polo neck and over-sized blazer. Wear together but belt the blazer. Pop on your boots (any boots really, but we're going for knee-highs), and off you go.
City girl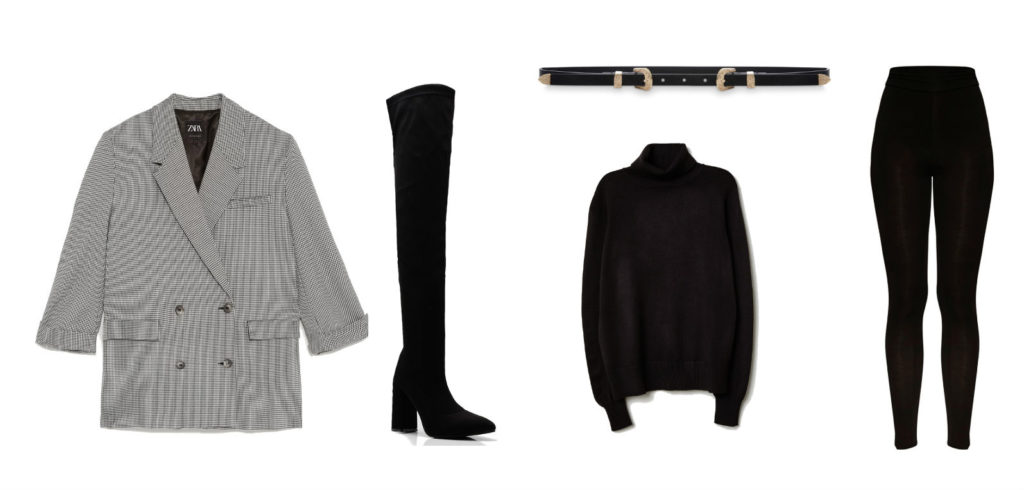 Do you wear leggings as regular everyday trousers?