 If you really want to dress like a French Girl, you will have to forget what you think you know.
'French Girl Style' is as real as Kylie Jenner's lips (do you really think she had all the filler taken out?). It's a myth. Not all French women look like or dress like Jeanne Damas. The 'French Girl Style' that fashion editors have been desperate to press on the masses is a stereotype that almost always includes wearing a Breton top and beret while cycling on a High Nelly holding a straw basket with a baguette sticking out. However, the myth had to come from the fact that French women actually do seem to have been born with a style gene the rest of the world has to develop all by themselves.
I was in Paris a couple of months ago for the first time in over ten years and was almost disappointed to discover that it's true. French people just intrinsically know how to look good. They all seem to have perfect skin that needs no enhancing with makeup and great hair that doesn't look at all styled.
A traditional 'French Girl' style list would include the aforementioned Breton top, espadrilles and a straw bag. A pretty floral tea dress and, I dunno, a pack of Gauloises would probably round up the list. But, in the real world, Parisians tend to wear quite basic outfits, and they stick to a neutral palette. If you see a flash of red on a Paris street, it's probably a tourist. But basic doesn't mean the plain things section in H&M; it means cool and louche and effortless. The French elevate their basic threads in clever ways that don't always include accessories.
The Pendant
If there's one accessory I would associate with the French Girl, it's the pendant. It transforms a shirt from being corporate to cool. It adds a little something - the only something it needs - to an LBD. The pendant is the tiny accessory that packs a very chic punch.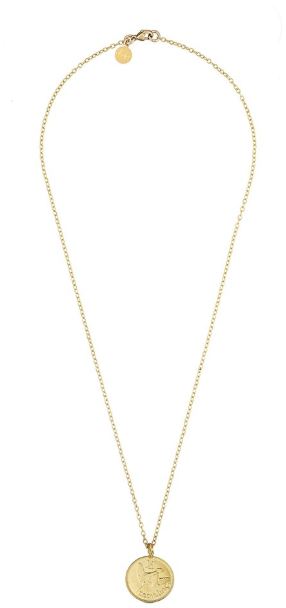 Chupi Worth Your Weight in Gold Farthing Coin Necklace €149
A Blazer
A French person would not go out in cool weather without a jacket. There's no braving the elements for the sake of style for them. If the weather calls for it, they bring a cover-up, and that cover is quite often a cool blazer. A classic black (or navy or grey) will always do, but so will a military-influenced style or something with some subtle embellishment.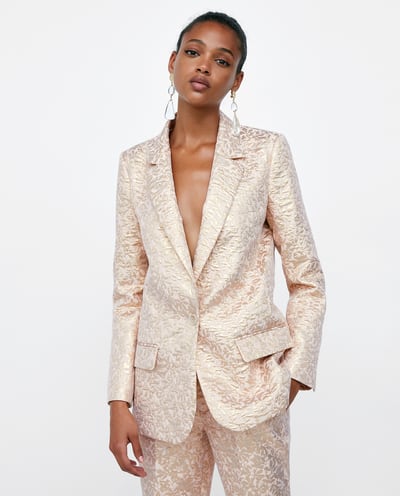 Zara Metallic Blazer €29.99 was €59.95
Advertised
Plain Black Top
This is when colour - or, should I say, non-colour - matters. For every season, the French Girl will have a plain black top at her disposal to fling on whenever. Her pendant will sit on it, her blazer will go over it when it's cold. And she'll look ready for whatever's the occasion. Think tanks, tees and sweaters.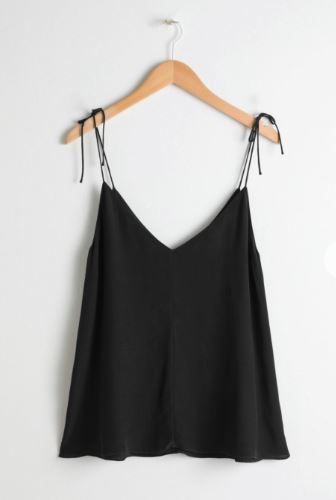 Sling-Back Shoes
Sling-back heels are the shoes of the season, but French women have been wearing them to up their outfits' ante. The French way to wear them is with a mid-height block heel. It makes them easy to wear; they're more comfortable this way. French women never suffer for style.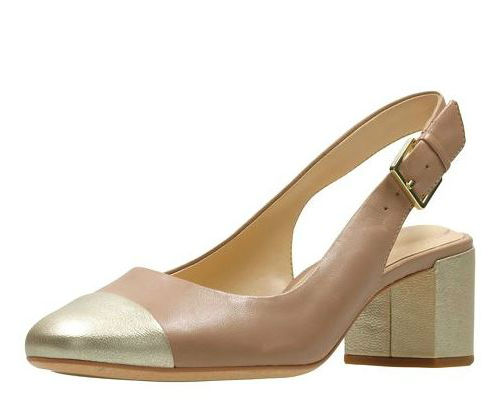 Clarks Light Pink Leather 'Orabella Meg' Mid-Block Heel Slingbacks €90
Straight-Legged Jeans
Blue is fine; black is better when it comes to straight-legged jeans. These days, French Girls are wearing with white runners, but dress them up with your mid-heel slingbacks for night time. Wear cut into shorts when the sun shines, and you travel South for the hols.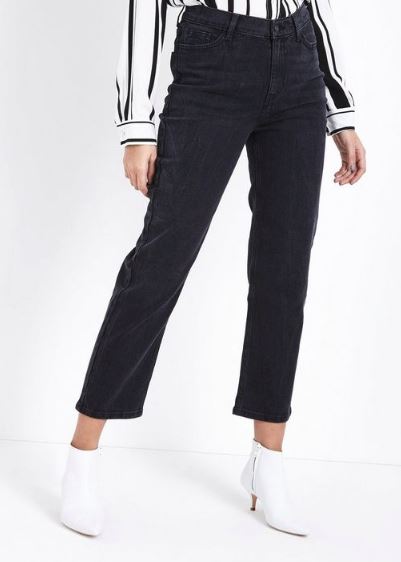 New Look Black Cropped Straight Leg Harlow Jeans €32.99
Advertised
Dressing up 'like a French Girl' looks forced and try hard. But not when you wear the real deal.
Are you a fan of French style? Will you wear Breton tops and espadrilles no matter what I say?