 When you want to look a little bit fancier, but you can't afford those Loobs, Penneys has the answer.
Have you noticed that people have been looking that little bit fancier since the heatwave began? Sure, half the population is wearing shorts and string tops they bought ten years ago or next to nothing at all. But a good many are looking very well put together indeed. I think it's because the holiday clothes Irish people tend to own are on the nice side because we like to make an effort when we go abroad. Ha! Remember when we had to go abroad to get some sun?
Just in time for the cloudy weather, I have run out of nice clothes. I have overworn all my lovely sundresses. I'm back in black. But summer's far from over, and even though the glory days of the heatwave may be a-dwindling, I've a feeling the nation still want to look good. We're used to it now.
The Shoe Question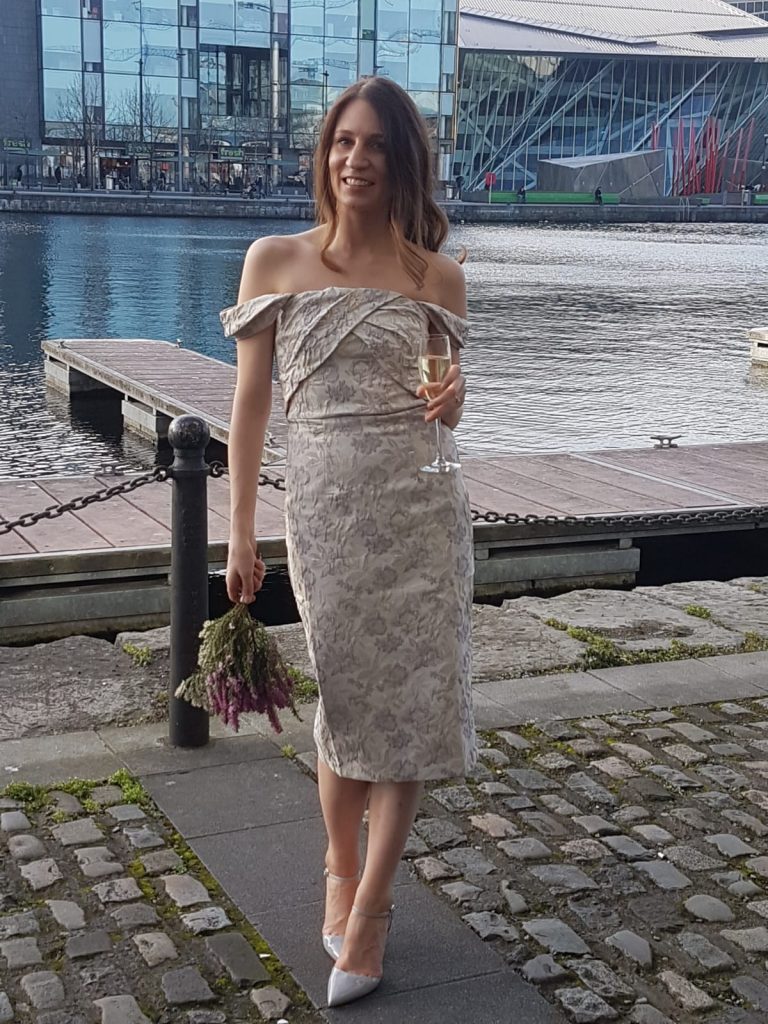 But then there's the shoe question. I don't know about you, but my feet are wrecked from all the blister-inducing sandals (flat!) and wedges I've been wearing. My pedicure has been worn down, and I can't be bothered getting a new one. I want my feet encased in a shoe, but I don't want to insult summer by wearing a winter boot. And I still want to be that lil bit Meghan (our new word for elegant and classy).
Penneys have the answer with their new mid-heeled slingbacks. My favourites are the €16 leopard prints because leopard print is the best print and can be worn in all seasons. I would wear these with the Penneys dress I told ya'll about last week.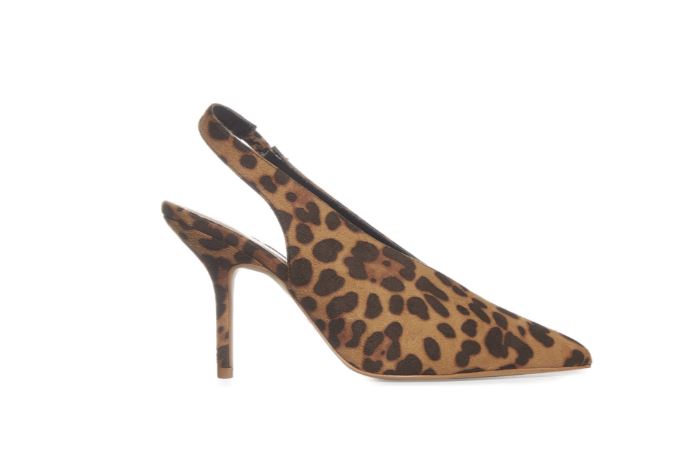 Advertised
Penneys Leopard-Print Slingback Shoe €16
Coming a close second is the €11 patent heel that comes in pink and grey. I have a very similar pair of the grey version that I wore for Part 1 of my wedding last year (the legal part). You can see me looking very pleased with myself in the picture above.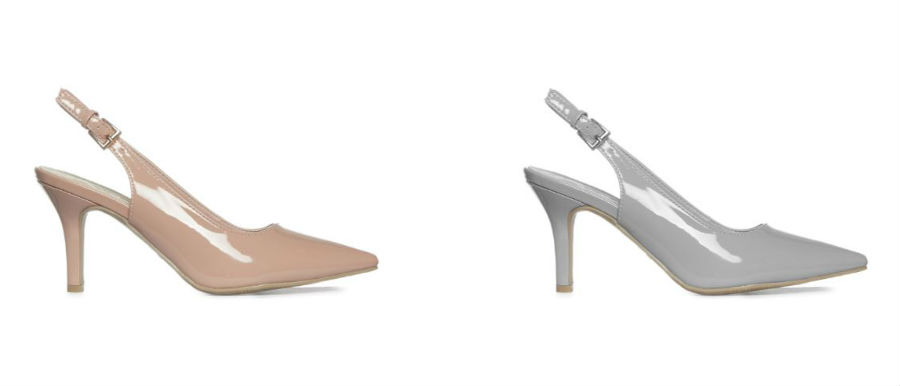 I have to say, those grey shoes have come in particularly handy. I have worn them countless times since to Meghan up outfits and look a bit more put-together for work. The blush tone is also incredibly handy for this time of year, for wedding guest outfits, work etc., etc.
Slingback heels - especially not very high heels - are having a moment thanks to those Diors. They are that smidge more chic than your general court heel. Do you agree?
Advertised
Speaking of Penneys, Aisling created a day-time look with their PS... hero beauty products on Facebook Live last night. Watch the video here if you missed it!