 Sometimes the smallest of details make the biggest difference. This tiny accessory needs to be around your neck stat
During the summer, Jeanne Damas' pics kept on appearing on my Instagram feed, and I basically copied her French summer style all season long. She alternated between cute but chic dresses, mini skirts and t-shirts and bikinis, most of which came from her fricking gorgeous clothing line, Rouje. The clothes changed daily, but one tiny accessory tied them all together - her gold pendant necklace.
The gold pendant necklace is a signature jewellery piece of Jeanne's and a load of other laid-back Instagram stars. It's 'French', it's elegant but it's low-key chic, and it adds a hint of cool sophistication to any outfit.
I own one. This one.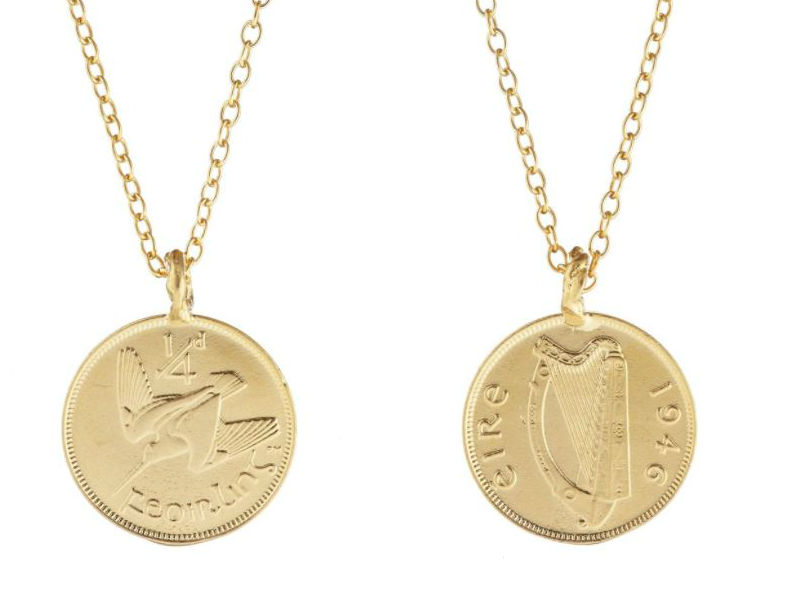 I got my Chupi necklace in September, and I haven't taken it off since. I love how I can wear it either way (I usually wear it with the woodcock facing out). I also love the story behind it; Chupi found the old coin in her granny's sewing box and made the cast from that.
The Jeanne Damas way to wear the gold pendant necklace is a plain disc, like this one from another Irish jewellery designer, MoMuse.
Advertised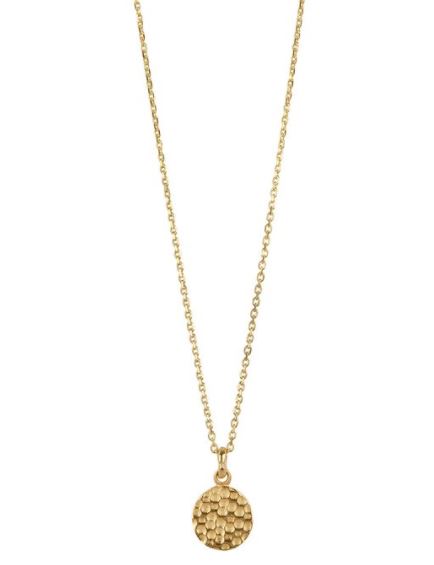 Or you could go with the button style from yet another Irish designer, EdgeOnly.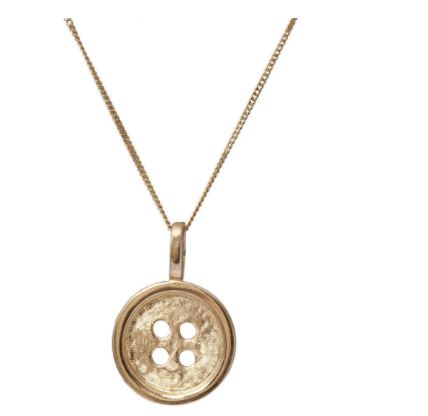 You don't have to invest, though. There are plenty on the high street to pick up if you don't want to commit to the necklace style. After all, delicate and chic jewellery styles are in for now, but this time next year, the statement necklace could be back.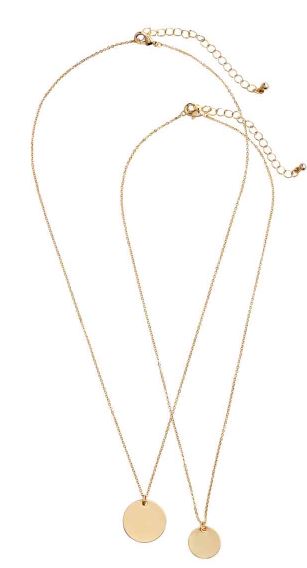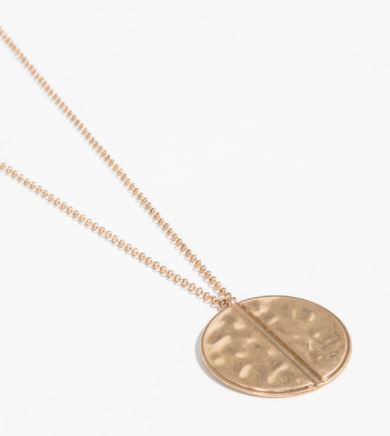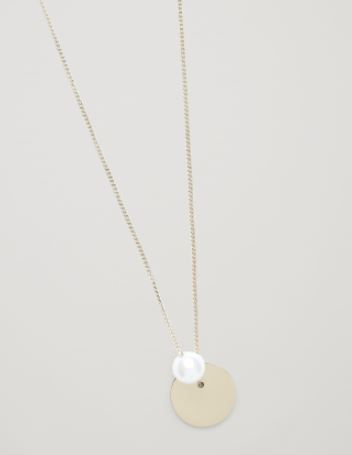 Advertised