 When you reach the ripe old age of 30, do you really have to start dressing 'like an adult'?
As soon as you hit the age of 30, things change. The biggest and most sudden change is that you're not in your twenties anymore. Obvious, yes, but I promise you won't be prepared for the hurricane of adultness that will threathen to completely upend you. Now, in the year you're merely the big 3 0, you will actually have fun. You'll tell every twenty-nine-year-old that it's not so bad. You may even say it's the same as being 29. There's a chance you'll tell them that it's better being in your thirties. But you're not really in your thirties. You're really in your thirties when you're between 31 and 35 and all of your weekends are spent at hen parties or weddings and later baby showers and Christenings. As for the next five years, you might as well be 40. (And that's a different story.)
30-something Alexa Chung
When you're in that age bracket, all of your friends will abandon fun for 'stability'.  You'll hear the phrase, "we're saving for a house" a hundred times more than the question, "pints?" It gets worse when you edge closer to 35, the age you'll be considered a geriatric mother, and you don't have a child. Maybe you're not ready for one, maybe you don't want one. But the notion will fill your aura like you're permanently in a pub and the guy beside you has a gut that can't take Guinness.
30-something Vogue Williams
You'll watch tv shows and read books and articles about people your age who have it all together. They'll say they really came into their own when they entered their thirties. That their twenties were for partying, then forming the foundation of their career and home-life. And you'll wonder what's wrong with you? Why do I feel so unready for adulthood? Why is time going by so fast? And you'll have to accept that society has a plan for you and it doesn't involve going out for sneaky cocktails on a school night. (Because none of 'the girls' drink mid-week anymore - they have to get up at five for their two-hour commute.)
30-something Meghan Markle
 

View this post on Instagram

 
But, if you're reading this article to find out what clothes I'll patronisingly tell you to give to the charity shop because you're too old to wear them, you're wrong. I'm not going to tell you to dress 'like an adult' either because seriously, you're an adult when you turn 18 and I wouldn't put a first-year college student in a pants suit.
So teens and twenty-somethings are suddenly a mystery. The music in the top ten is now really shit. You have aches and pains from not doing anything physical. But you're still you. Wear what you like; keep your style. Think of the other cool thirty-somethings like Alexa Chung and Vogue Williams and Meghan Markle on her days off; they're stylish but they don't conform to what they should wear. You have not reached the stage when you're mutton dressed as lamb - and you never will.
BUT, I will recommend these five fashion pieces to buy when you hit thirty or so, just because they're handy to have when you don't have time to think of an outfit in the morning. Because you know how we old people like our sleep.
Advertised
A really good leather(ish) jacket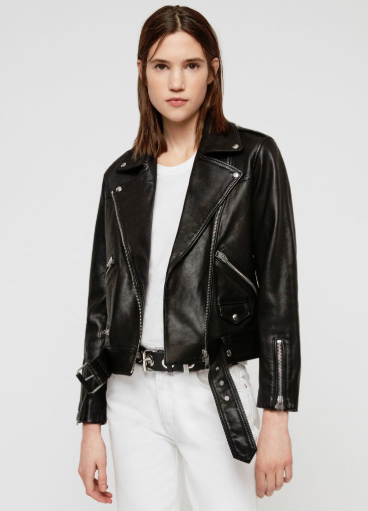 All Saints Estae Leather Biker Jacket €450
Comfortable straight leg jeans (that can be dressed up or down)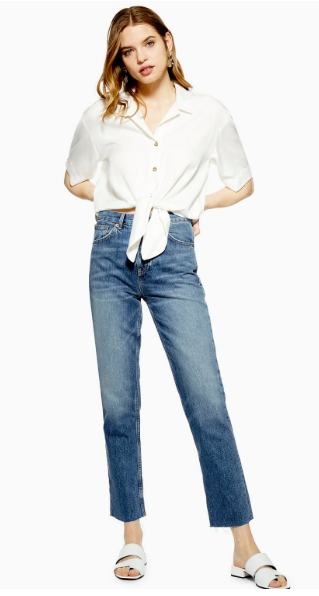 Topshop Mid Blue Raw Hem Editor Jeans €68
One of these tops (to wear under blazers, cardigans, that leather jacket...)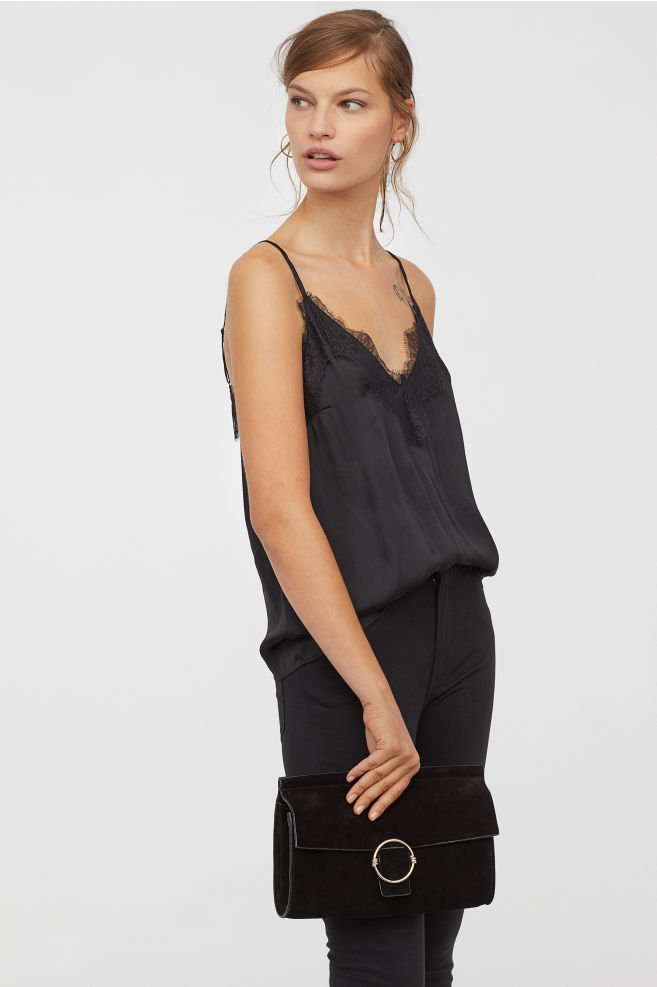 Satin Strappy Top With Lace €17.99
A versatile dress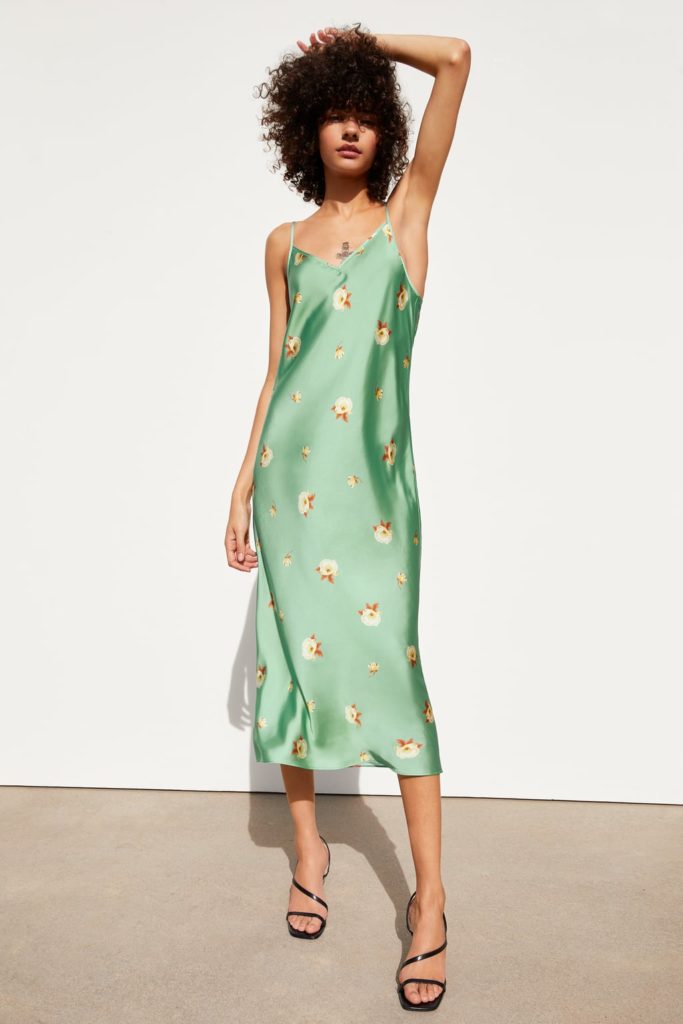 Zara Floral Print Dress €39.95
Cool ankle boots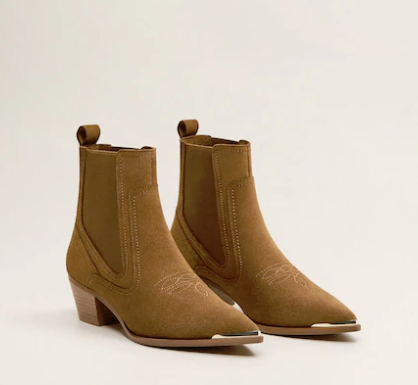 Advertised