 We would wear this €30 dress from Zara to a wedding. Would you?
When you have all the weddings to go to but not enough money (or the inclination) to wear a different dress to them all, you have to start thinking beyond the box. For some people, a wedding guest dress means extra expense. It leads to extra worry and strife and a hole in your pocket - and soul. This year, if we don't just wear something we already wore to another wedding, we're buying something that we can wear again (and again) to other events. Or, to work. Or just for hanging around at the weekend.
Here are some alternative outfits for the coolest wedding guest...
This dress, spotted on our daily visit to Zara, is something that you can totally dress up and wear to a wedding. After you've got the fancy affair out of the way, wear it every day until summer ends.
These are the shoes you'll wear to every wedding.
Advertised
It's so easy to wear, too, given its loose shape and style. The silvery shade means that there's an element of occasion to it, but, I mean, you can wear this on the beach if you want (going to a beach wedding?). I like how Zara has styled it with those white strappy sandals, too.
Zara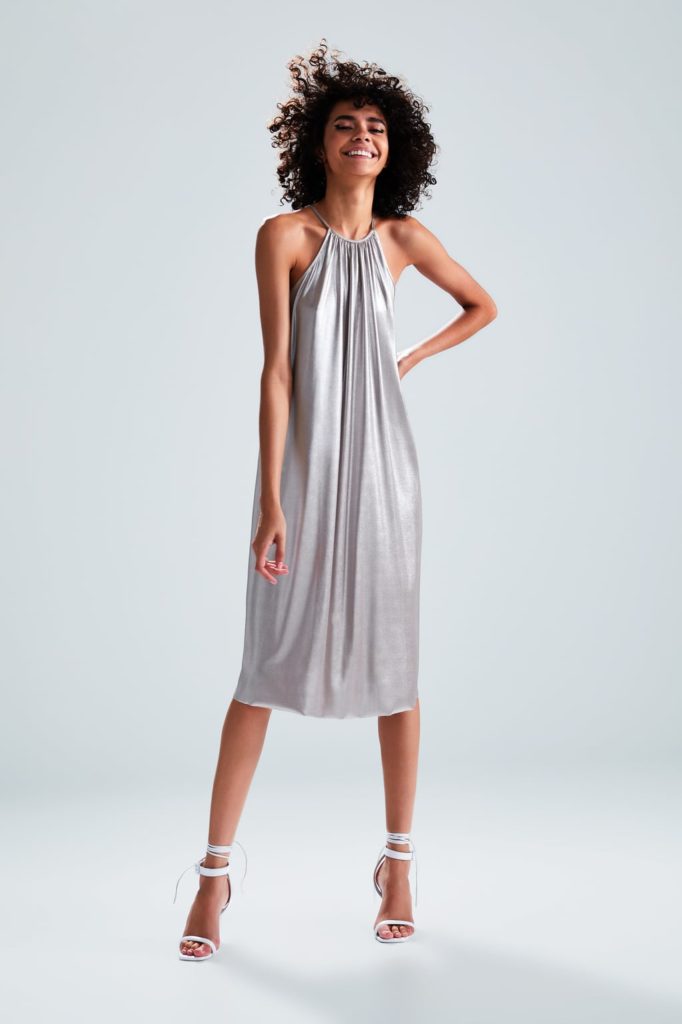 If you wanted to change the look of the dress, you could take it in at the waist with a belt. For wedding guest style, lay off the jewellery except for a pair of statement earrings.
If you're loving those shoes...
Zara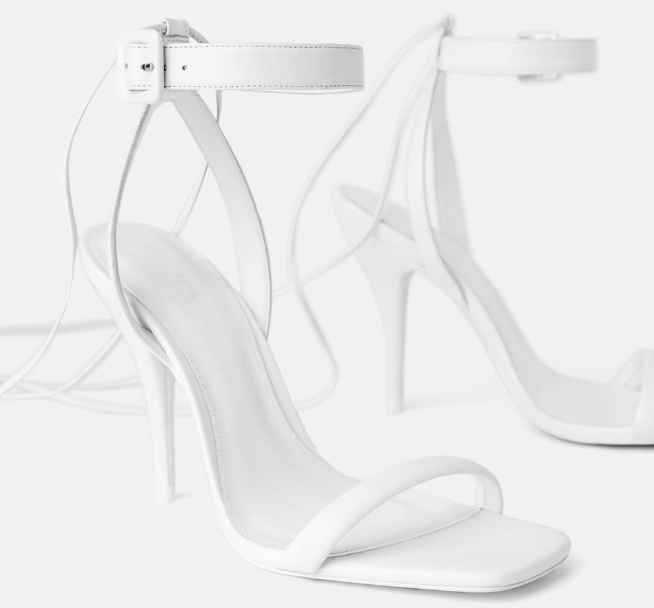 Leather High Heel High Sandals €89.95
I spotted another couple of purse-friendly dresses in Zara that are wedding guest appropriate but you can definitely wear them again in more casual settings. And look! The shoes again!