 My wardrobe is full of clothes, half of which I don't even wear anymore.
However, there are certain pieces in my wardrobe that I wear often and I'd find it difficult to dress without these key items.
Black leggings
As the mother of a one-year-old, these are basically what I live in (let's be real here, I lived in them before I became a mother too!). They really are a wardrobe staple for women who want comfort and look stylish. Invest in a few good quality pairs that are nice and thick - there is nothing worse than trying on your new leggings and realising they are see-through.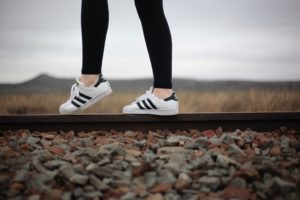 Comfy knitwear
Knitwear is a wardrobe staple for me, I have a few in different colours. My advice is to go for a neutral colour like cream or taupe, it will go with more things and can be dressed up for brunch or down for lounging around the house.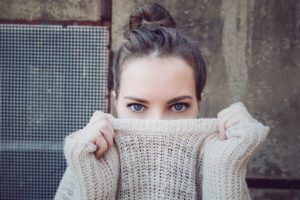 Chelsea boots
I hate wearing heels. I wear them if I really have to but I generally try to avoid it. My compromise is to always have a pair of Chelsea boots with a mid-height heel. They are dressy enough that you can wear them on a night out and are also suitable for daytime.
Advertised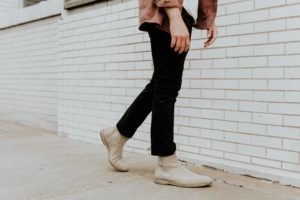 Converse
As mentioned above I hate heels, meaning I spend most of my days in converse or a similar kind of flat trainer. Converse are generally my go-to though as they are so versatile; they can look funky for a night out with a dress or super casual with leggings.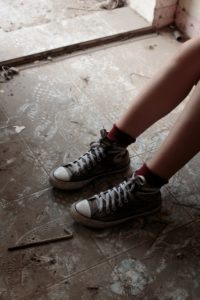 Black dress
The classic LBD is a staple in every woman's wardrobe, especially for low maintenance women. And with just a few different accessories, the dress can look like a new outfit every time you wear it.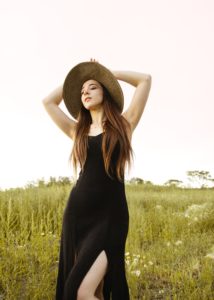 Good jeans
Good jeans are essential for me, I would choose them over a dress any day. Similar to the LBD, they can be worn again and again and nobody will notice.
Advertised