 If all you wear is jeans, you probably have an outfit formula already. But if it's a little stale, take these tips.
I'm talking skinnies, I'm talking straight. They can be flares or they can have frayed ends. But when I say 'jeans' I mean the traditional blue jean colour - not black or indigo - blue. However, if you wear only indigo coloured jeans or jeans that are black, you can still take these tips. For the purpose of this article, though, 'twill be blue through and through.
The one outfit that anyone can wear and be guaranteed to look cool is blue jeans, boots, a white t-shirt and a leather jacket. It's Rebel Without a Cause, '90s Calvin Klein and modern cool girl (because, eh, the '90s are back). It's the simplest of outfit formulas but it's not especially common either, and I think I know why. Blue jeans are the most popular pieces of clothing in the world, probably. Pretty much everyone owns (or has owned) a pair. We've worn them playing, to discos, for every university lecture. I'm lucky enough to be able to wear them to work. I would live in them, except I get bored easily and like to wear skirts and dresses every second or third day or so. (And other types of pants every fourth.)
If you are someone who wears jeans all the time, I'm guessing you have loads of big chunky jumpers to go with them. You probably have a couple of go-to 'nice' tops for going out. In fairness, you probably have white tees and a leather jacket (if you're wondering what to wear to the pub on Friday, just wear that). But here are five other pieces of clothing that you'll be glad to have in your wardrobe when you need to assemble an outfit in a flash.
Advertised
A tweed/check blazer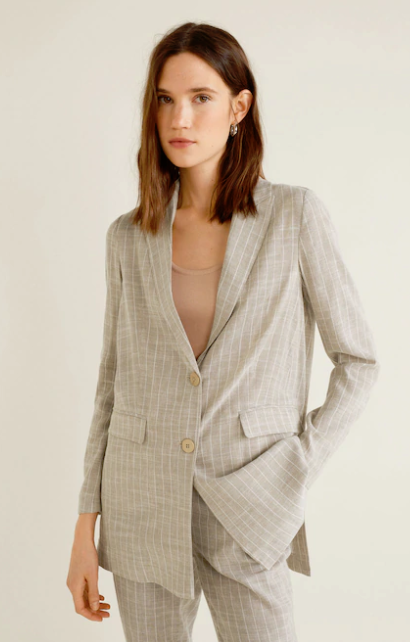 Mango Striped Structured Blazer €59.99
In winter, wear a tweed blazer. When it gets warmer, something like the light structured blazer above will elegantise your look. (Yes, I know elegantise is not a word that's in the dictionary, but you totally get what it means.)
Slingback heels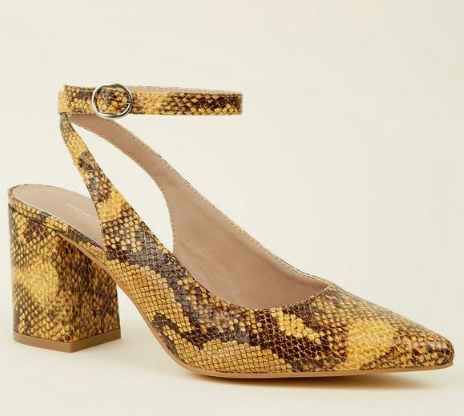 New Look Mustard Faux Snake Block Heel Slingbacks €32.99
I love a Dior style kitten heel slingback with jeans; it's a look that is set to become a classic so don't think kitten heels are going out of fashion (again) just yet. For this season, a block heel will give the look a modern edge.
A lace silky cami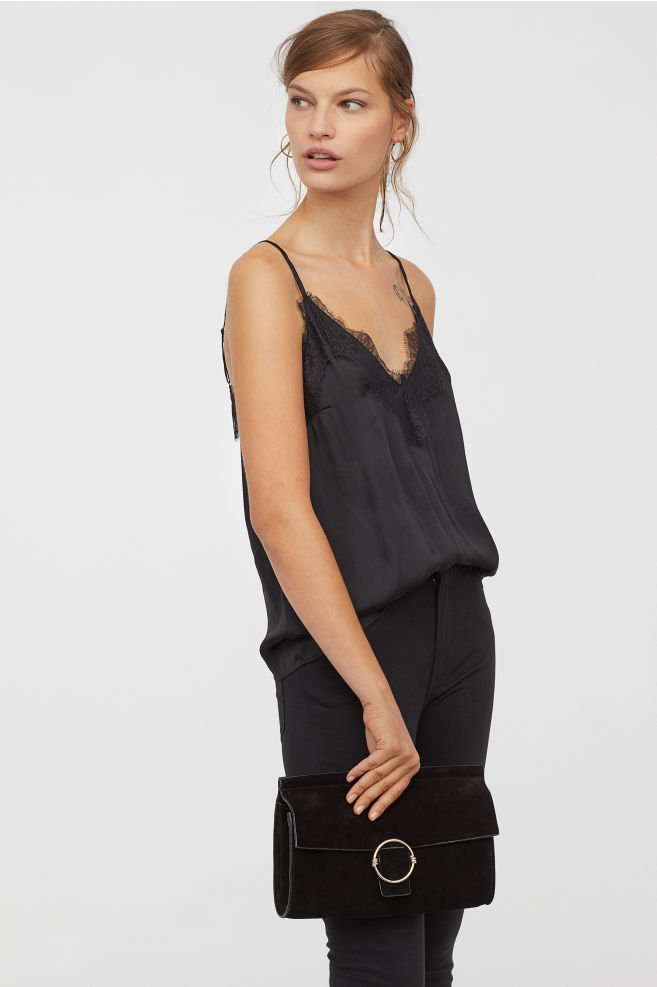 H&M Satin Strappy Top With Lace €17.99
I like the classic black (so Victoria Beckham) but for going out this summer - and every summer - you will look effortlessly chic with a top like this paired with your jeans.
A statement belt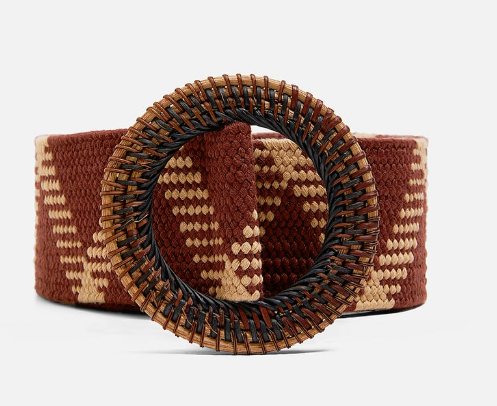 As you'll well know, belts are big right now. You won't need any other accessories if you wear a belt with your blue jeans. We have a collection of classic leather with statement buckles, but this interesting woven number is cool for summer.
A silk shirt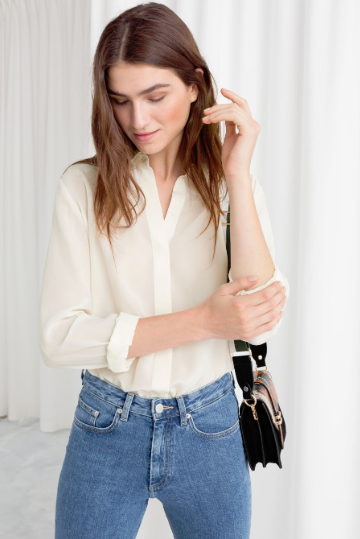 & Other Stories Silk Shirt €79
I recommend having a couple of shirts that you can french tuck when you're feeling fancy. You'll never go wrong with a white or cream, but any colour or print goes.
Are you a blue jeans girl? How do you usually style yours?