 The aviator jacket is having a moment. This one is budget-friendly but looks far more expensive than it actually is
I spotted it a month ago on display in store and loved it. But surely it was beyond my budget, I mean, it looks so expensive! But no, this jacket is totally within budget, it's not trendy enough that everyone will be wearing it, and you will live it in this autumn and into winter. And spring.
The aviator jacket is the biker's sophisticated older sister, and it's the perfect upgrade if you've worn your leather to death. This one from Zara is a piece that will look good with any outfit; yes, even your workwear; yes, even a long party dress. Where the leather biker toughens up a look, the aviator makes is nonchalantly cool, like your pilot boyfriend lent it to you one day and you just decided to keep it. Wearing it, you look like the type of woman he wouldn't argue with.
As I said, I've seen it in person, I've checked the label thrice, and I till can't believe the price. It genuinely could be double.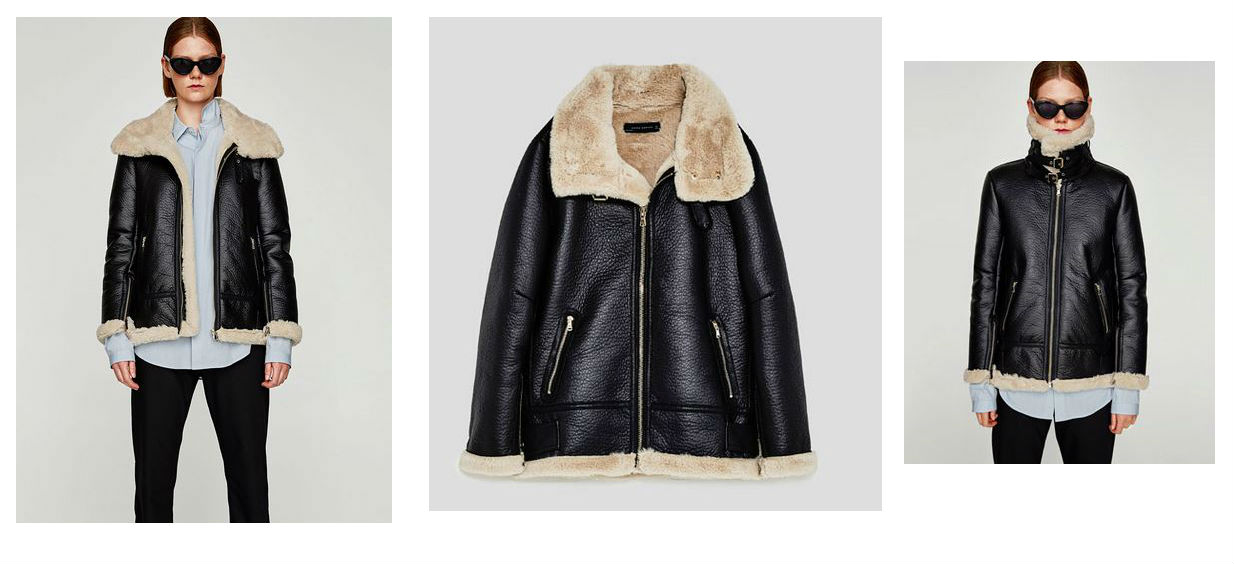 Advertised
It's got fur lining!
Add some Ray-Bans and an attitude and you've got the coolest look of the season.
Leather(style) jackets aren't small anymore, thankfully. Wear yours big - make sure you can fit a jumper underneath, zipped up. In case the Zara beauty sells out, Warehouse has also gone rather Top Gun on it. It's one of fashion writer Pandora Sykes' picks (she curated the a/w 17 collection), so you know it's a good buy.