 This is the perfect time of year for a wedding, with the weather taking a turn for the better we can finally shed some layers of woolly jumpers and put on a colourful new dress. It doesn't have to break the bank either. Here is my pick for a complete outfit for less than €100.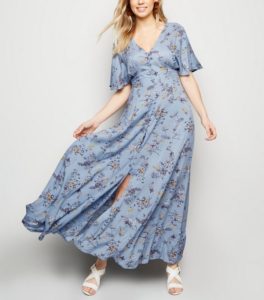 The dress is a long, flowing, pale blue number from New Look and has beautiful button up detailing on the front. It also ties at the back which is flattering to the figure as well as being a pretty detail. This is a perfect colour for a summer wedding, this dress is super stylish and just waiting to be twirled around.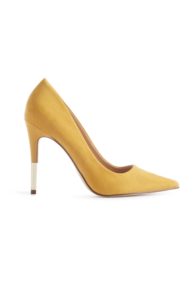 We have seen various shades of yellow all over the runways recently and these stilettos only cost €16. The yellow will stand out and make the outfit really come alive, picking up on the finer embroidery of the dress. These stilettos from Primark are a gorgeous sunny yellow shade that will add a pop of colour without being too overwhelming. Even if the sun isn't shining, your shoes will!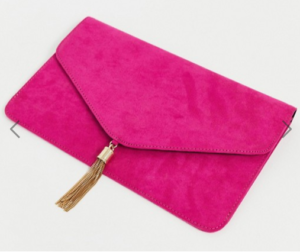 Finally, be bold and choose a hot pink clutch bag for that extra colourful factor, which is on trend for this season. This cute little tassel clutch handbag is from Asos and costs €16.59. With the yellow shoes and the hot pink bag, this outfit will really stand out and be a colourful and fun option to wear, while the style of the dress keeps it really elegant.
Advertised
Even if the sun is hiding behind clouds all day, you will definitely bring the summer vibes with this outfit. With the total cost of this outfit at €82.58, you will still have a few euro to spend on finishing touches. If it's cold you could wear a light jacket or blazer over the dress, though it would be a shame to cover it up. If you do, go with something yellow to complement the embroidery and the shoes.
Would you wear it differently? How would you accessorise this outfit?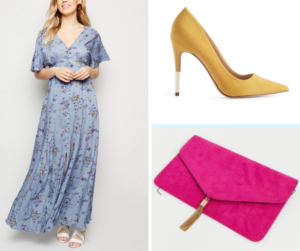 Advertised
Total outfit cost: €82.58