 Topshop's Fashion Editor Clutch Bag will be the most versatile bag of the spring/summer season
Topshop has taken a leaf out of Zara's fash mag by creating a 'trending' 'story' on its site. Obvs, I want everything they picked - I'm the reason marketing was invented - from the 'essential summer sandals' to the 'modern linen shorts.' This Fashion Editor clutch bag, though. I can totally understand why they called it that. Slim and polished, just like Emmanuelle Alt and her French Vogue tribe, it's a fun but chic bag that will work in all situations this summer. It's also perfect for someone with Champagne taste on a Dutch Gold budget.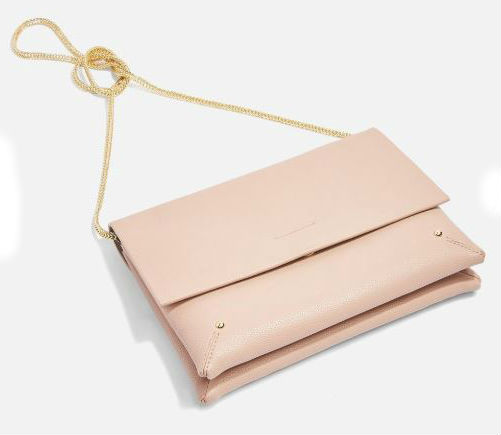 Advertised
The cross-body element makes it easy to fling on. Just throw in your ATM card, sunglasses, phone and lippy and you are ready for a day at The Barge. Or for a quick shopping trip. You can wear it with your summer glad rags for a night on the tiles. It wouldn't look out of place at a wedding, neither.
Sure, a fashion ed would wear this. I write stories on style, and I would. But if the colour is a little, well, pink for you, it comes in black, white and yellow, too.