 Some of you may not be too familiar with actress Sarah Paulson, although she has appeared in SO many television shows and a good few movies over the years. I have been on the most pathetic TV binge this summer; I have watched the entire eleven series of Grey's Anatomy (give or take a few fast forwards when it got too emosh) and recognised Sarah from playing young Ellis Grey. But before I clocked who it was, I saw her shoes.
Sarah was at an Emmy Award cocktail party with gorgeous hair - that beach wave bob is so flattering and almost anyone can pull it off - and a pretty-but-not-too-daring dress. It's a dress I would wear to work, actually. Her shoes are not showstoppers either but they instantly elevated her ensemble, making her the best dressed at the party. Yes, the best dressed.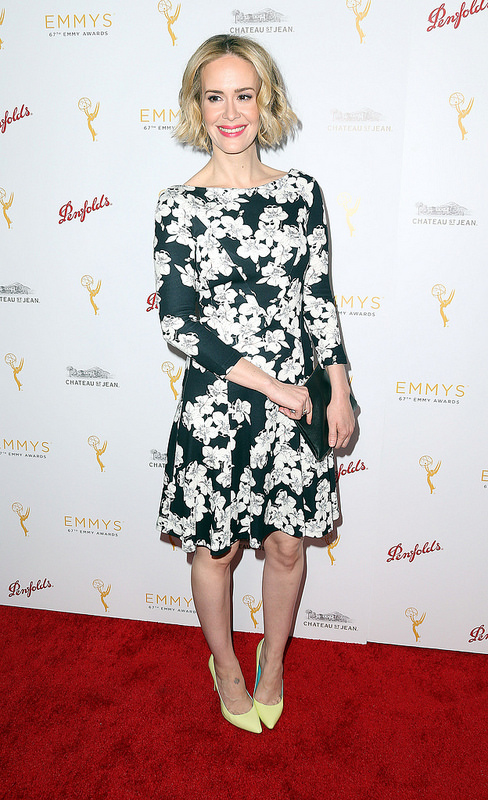 Monochrome and yellow is a winning combination but people avoid it sometimes because they're afraid they'll end up looking like a bee. You won't - just don't wear head to toe yellow and black stripes.
Shoes can make or break an outfit - that's why you shouldn't settle for comfortable crocs when you're in a nice skirt and top having drinks with the girls. Even if you feel most like yourself in jeans and a t-shirt on a night out, a pair of bright or funky shoes is such an easy way to up-style your look.
Of course, when you're a celebrity at least, your outfit means nothing unless your hair and makeup match. We've already established that Sarah's tresses are amaze but her makeup look is the bow around the whole package.
Advertised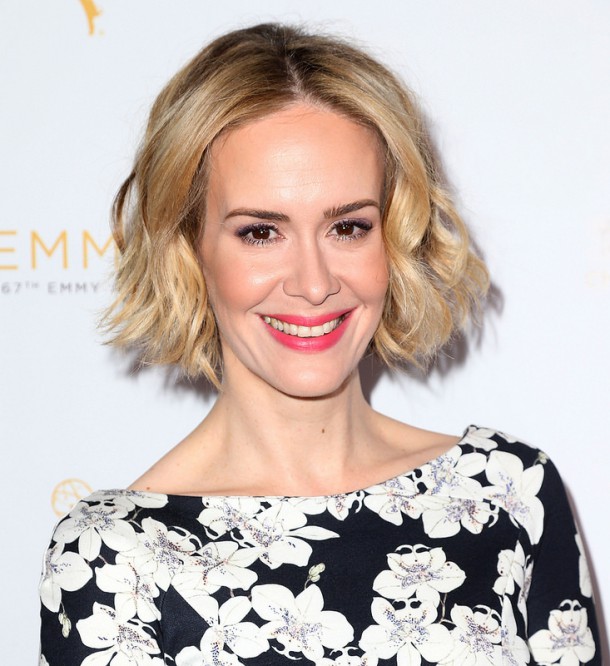 The peachy, creamy blush and beautiful shade of pink on her lips pulls the whole thing together.
We think Sarah was the best dressed at the party - but do you agree?