 Yes, Ladies Day at Royal Ascot was yesterday, but there are plenty more of them to come, and inspiration can come from anywhere
The Races - Ladies Day especially - is an occasion for dressing up without having to go to mass or sit through ten million speeches on an empty stomach. I usually spy races style through a computer screen (I don't do the races, not unless I'm safely sectioned in the Royal enclosure), and like the Soap Awards, it's always a great opportunity for a good dress bitch.
Every year, there's a handful of women who get races style right. And then there are the others. Too short hemlines, big chunky heels (that have to be removed an hour into proceedings), dodgy tans and flimsy fascinators are among the mistakes people make every single year. I get that people want to dress in a certain way when they go racing, but if it doesn't suit you, don't wear it. The biggest fashion mistake people make is dressing to suit a genre or trend, and not all trends or genres suit all.
My rule for any dress-up occasion is not to drift too far away from your usual style, and to be comfortable. 12-inch platform heels are not sensible races shoes. Neither is the dress you bought for your cousin's wedding last year that's now a size too small.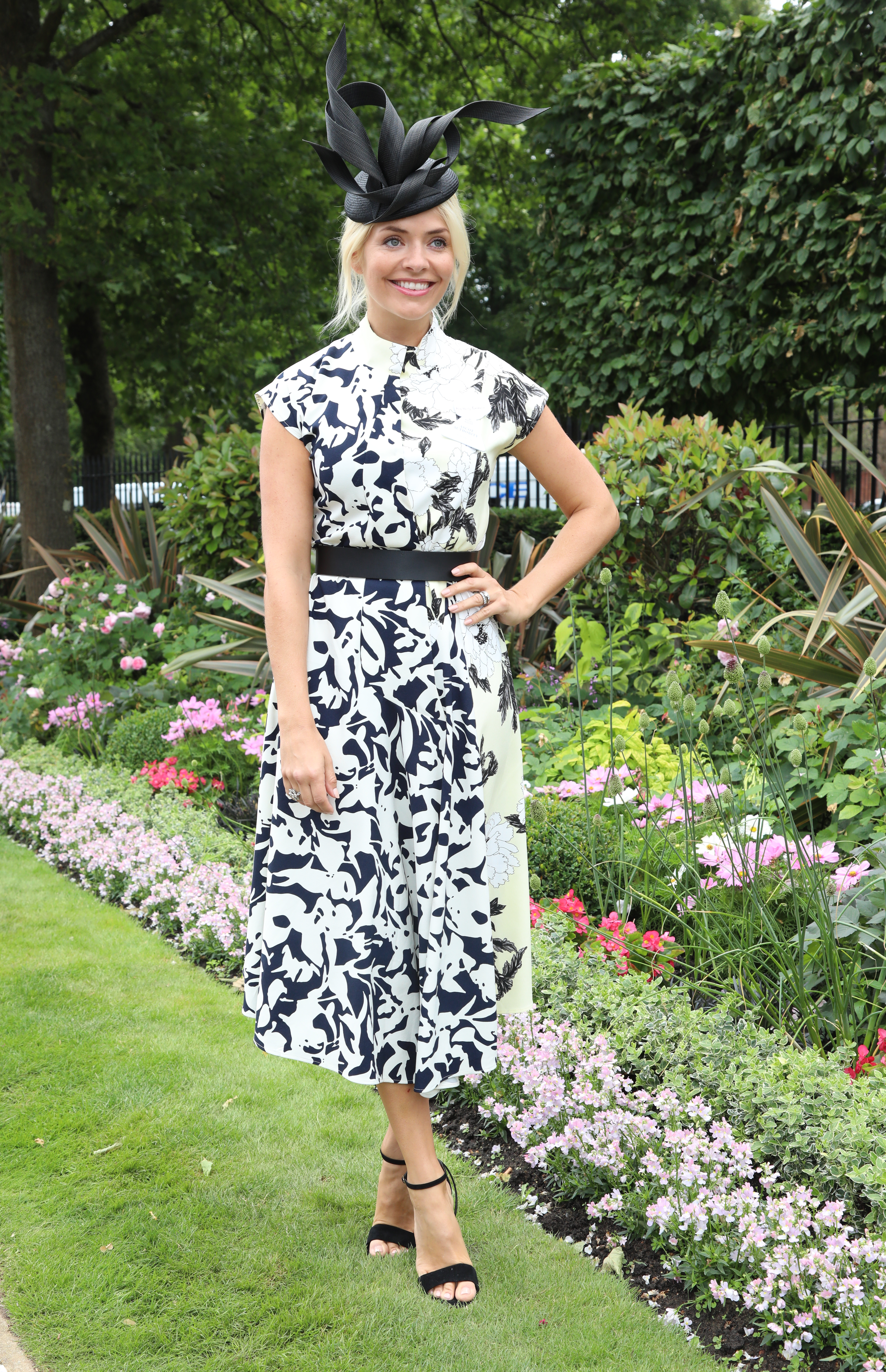 Advertised
Holly Willoughby's Ascot outfit may be on the boring and safe side, but boring and safe is a much better option than ill-fitting and uncomfortable. You can't go wrong with the colour palette, the solid belt (from Topshop) adds an edge to an otherwise feminine look, everyone needs a pair of black strappy sandals, and her hat is by Philip Treacy - always a winner.
Holly's dress is by Finery London, and it's a very reasonable €135. A handy one for weddings, work or the races.