 Holly Willoughby wore this perfect autumn work dress from Topshop last week and TG it's not sold out yet.
Holly Willoughby has a reputation for wearing very covetable work clothes, and we think this is the perfect autumn work dress. And it's from Topshop!
I know there are die-hard Holly Willoughby style stalkers out there, but I'm not exactly one of them. I like some of the pieces she wears, but sometimes it's all just a bit safe and nice. Now that I'm in my mid-thirties like Holly, though, I'm starting to change my mind.
I feel young. I can't get over the fact that people think I'm passed it. Maybe it's because societally speaking I'm a bit backwards - I don't have a house or kids or sensible things like life insurance. Perhaps it's because I spend more time on Instagram than, I don't know, mowing the lawn or whatever. I probably have Peter Pan syndrome, but that's ok when many of your friends are in the same mindset. (It's less ok when your eggs dry up, and your husband leaves you for a genuinely younger model, but let's cross that bridge when we come to it.)
One of the hurdles that take harder to jump over when you reach your thirties is shopping in Topshop. It's traditionally a young and hip person's shop. However, it constantly has pieces in store that anyone any age can wear. Eighty-somethings could wear some of the stuff in Topshop if they like. 30-somethings can, of course, too (we're not too old to look like mutton dressed as lamb yet. We're not).
Holly Willoughby
Advertised
The women in Beaut HQ loved this outfit. It's autumnal, but can be worn any other season depending on styling. It's still available online, and in true thirty-something friendly form, it comes in a maternity version, too.
Topshop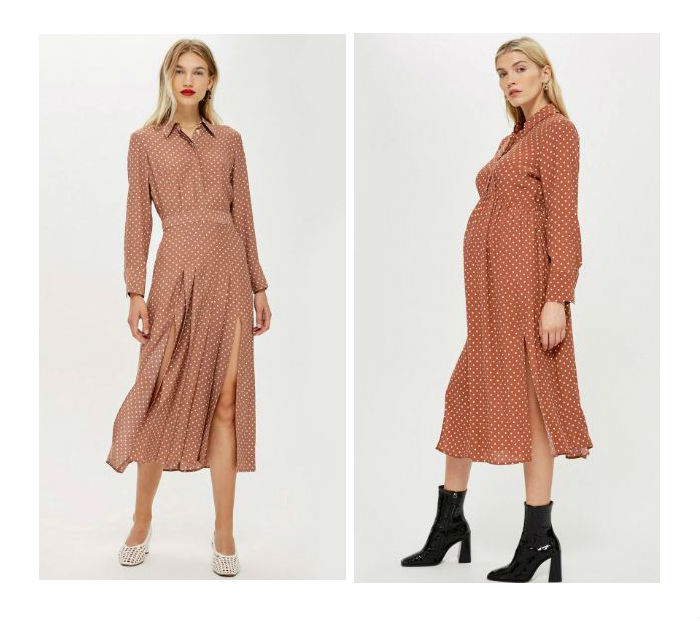 (Petite) Rust Spot Shirtdress €68 / (Maternity) Rust Spot Shirt Dress €68
Holly styled hers with a pair of nude heels, which are some of the handiest shoes you can own. So we've found you a pair to match your own autumn work dress.
River Island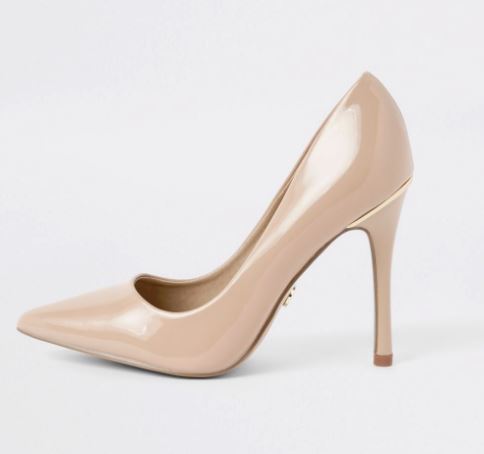 Advertised
Pink Sand Patent Court Shoes €51
Do you like Holly's work style? Has your style changed over the years to 'suit your age?'