 Kate Middleton visited a children's centre today in her best Jessica Pearson-esque outfit. And it's going to inspire a whole loada work looks.
Kate Middleton has just made neck-tie blouses wearable again. They had a moment a while ago, and Zara has one in stock that is actually SO COOL, but they're a bit prim for some people. But when Kate wears something as striking as this, everyone wants in on the action.
The blouse is Gucci, the wide-legged, high waisted trousers are Jigsaw (and we want). We went searching for a cheapo lookalike immediately - as is our wont - but to no avail. I was sure I remembered the high street having purple pussy bow blouses in stock recently, but while I found one from H&M still appearing on its UK site, it's all sold out.
Here's Kate, looking the biz.
I visited all the places I could think of but nowhere had something exactly the same as it. However, plenty of places that blouses kind of like it. We'll take that.
This one from Topshop is trending at the moment, and it's really rather nice. In fact, because of its more neutral, and bang on trend shade, you'd probably get more wear out of it.
Advertised
Topshop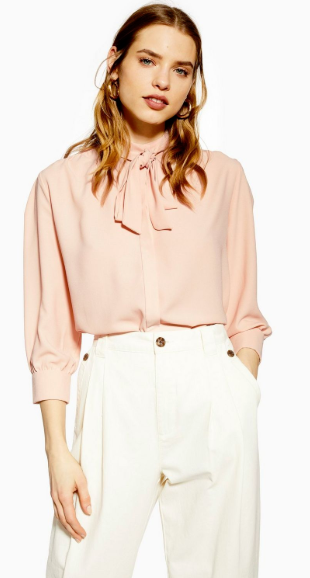 That Zara blouse we mentioned, the one everyone is talking about (and it's all over Insta), has also recently appeared in a very fetching shade of green. Just in time for Paddy's Day!
Zara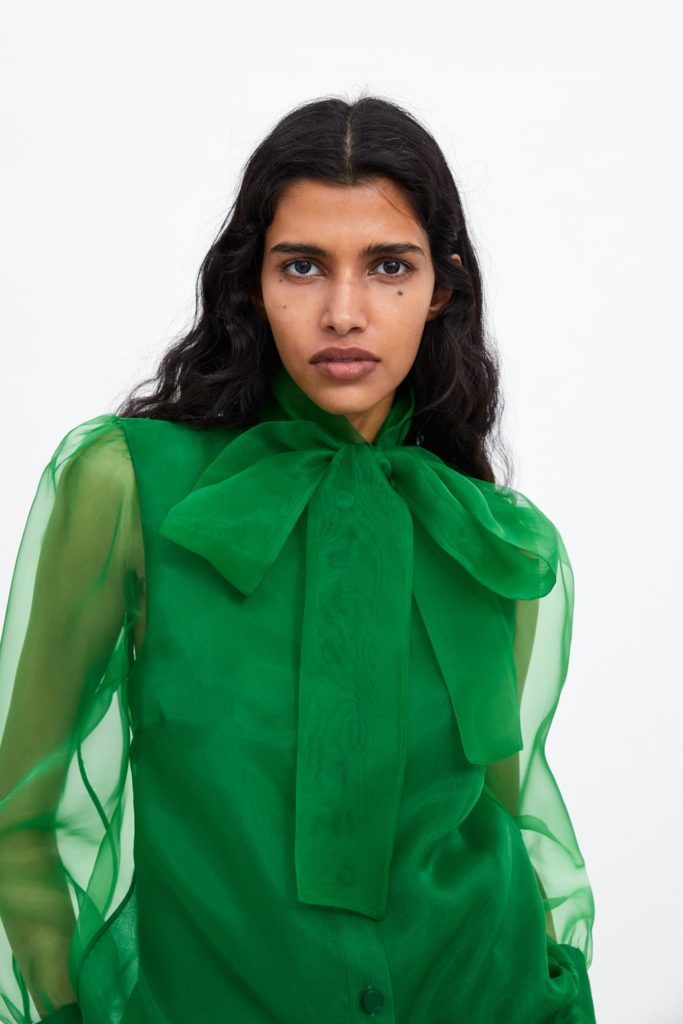 Advertised
Do you like this style blouse? What do you think of Kate's outfit?