 Your troupe of bridesmaids in jumpsuits automatically elevates your wedding's status to 'cool'.
Finding the 'essence' of your wedding can be harder than you think. You may have thought of a theme and a colour scheme and that's all well and good, but what kind of vibe should it be? You can have a Harry Potter theme but the ambience can still be autumnal, just say. Or maybe your colour scheme is bronze and cream? The atmosphere can still be 'party'. If you want the mood of your wedding to be 'cool', choosing jumpsuits for your bridesmaids is a good place to start.
Not into jumpsuits? Here are 11 gorgeous bridesmaid dresses that cost under €100.
Jumpsuits don't downgrade the tone of the wedding. They can be formal. They just have legs instead of legs-hole. Jumpsuits are immediately more comfortable and lots of them have pockets (not this one, though, unfortunately). I've been to weddings where the bridesmaids wore jumpsuits and the entire tone of the thing just seemed more relaxed. Brides who choose jumpsuits for their 'maids to wear generally are more relaxed - don't ask me why that is - but it's those little things that make a big difference.
Worried about what gift to give your bridesmaids? Here are some great ideas. 
I was looking for jumpsuits with pockets because I want to wear one as a wedding guest and while on my search I came upon this jumpsuit in Irish boutique Folkster that also happens to be on sale.
Folkster
Advertised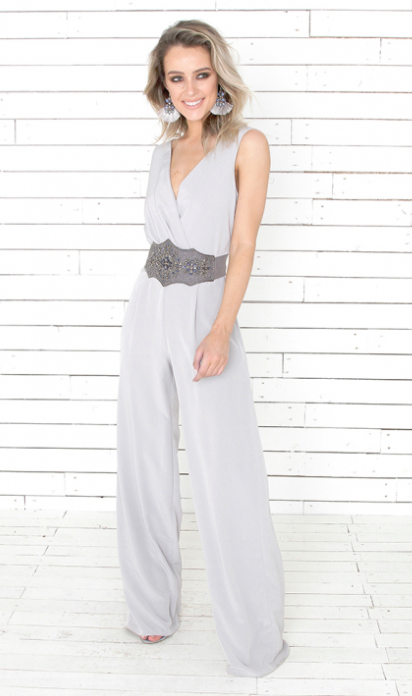 Beatrice Jumpsuit Regular Price: €129.95, Special Price €64.95
The colour is what first drew me to it. It is perfect for spring, summer or wintery months because it has that ice-queen thing going on. Folkster styled it with the belt, it doesn't come with it, but I think it's a fabulous touch. They also style it with a little bolero jacket in a look that would be gorgeous for a city wedding.
They also have a wedding-worthy jumpsuit with pockets that I am tempted to buy for my wedding guest duties.
Folkster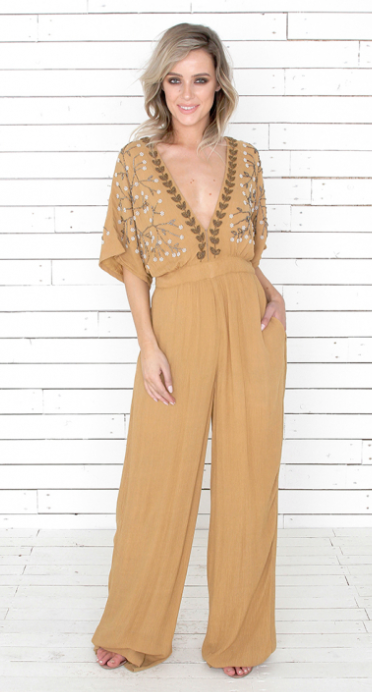 Advertised