 If you're having a winter wedding, your bridesmaids deserve something really good.
Winter weddings are magical. They can be wet, cold and breezy, but they're magical. Even though I insist on foregoing tights and not wearing a coat in the church if it doesn't go with my outfit, I love a good winter wedding. The handily already-there decorations. The fires. Mulled wine and warm canapes. The bride and groom cosy in a horse-drawn carriage with some fur thrown over them. Ah, it's all just so magical!
But spare a thought for the bridesmaids. They are the ones who suffer at a winter wedding. The bride doesn't mind taking off her fuzzy cape when it makes a good photo; the bridesmaids might not. (But they'll do it! Oh, they'll do it alright). They'll probably have spent a fortune on getting a spray tan because it's too risky to do themselves and they can't possibly turn up blue-skinned. It will be a serious struggle trying not to sneeze or cough at the altar, too. And then there are the usual bridesmaid duties.
You don't have to get your bridesmaids a present, but a lot of brides do. When I got married, I did, for repayment - I wasn't a difficult bride, but I was probably excruciatingly indecisive. I asked my bridesmaids to be my bridesmaids because they are dear friends - and I wouldn't put any friend of mine through all that without thanking them with material gifts. I was at the very end of my budget when it came to bridesmaid gifts, so what they got was fairly modest, but I know they were appreciated.
My wedding was in March, which could be wintery but it ended up being like summer. March is weird like that, though, so I gave my BMs 'neutral' gifts: a bracelet and 'nude' lipstick. For a winter wedding, you can be more specific. I asked around the office, got loads of ideas, and came up with this list of the best gifts to give your bridesmaids if the wedding is in winter.
Jewellery
I know, I know. It's a no-brainer. But this is just a reminder to think about it before you buy. Make sure your bridesmaids actually wear gold, for instance. Maybe get something that matches their dress. Or get something more personal, like an initial bracelet, or something featuring their star sign.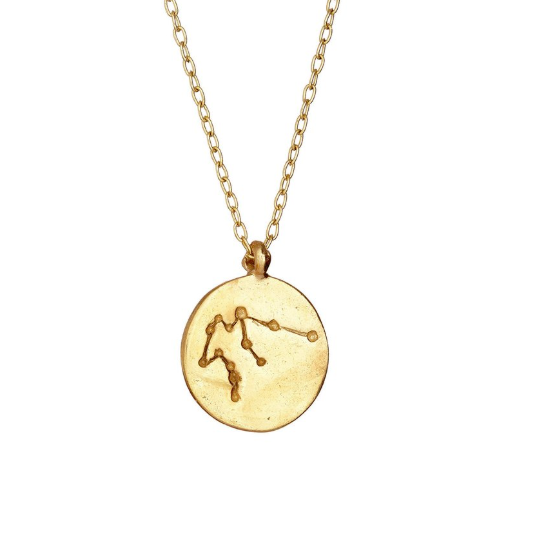 We Are All Made Of Stars Star Sign Necklace (Aquarius) in Gold €149
Hipflask
Listen, it's going to be cold, and those maids will need a little something to keep going. I've seen some good hipflasks in Urban Outfitters, with funny quotes or nice exteriors and they only cost a tenner or so. Alternatively, you could something like this cool canteen from Corcicle. It comes in loads of cool colours and designs and it keeps drinks cold for 25 hours and hot for 12!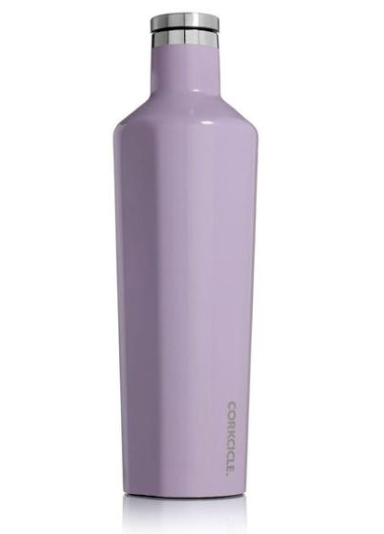 Corkcicle Large Canteen - Lilac €35
Gloves
Advertised
If there's one thing your bridesmaid will be dying for on a cold winter's day, it's a pair of gloves. Get her a nice pair - they'll be everywhere this year, but why not get them personalised? Get their initials embroidered and they'll be a pair of special mitts they'll have forever.
Personalised Champagne
When I was a bridesmaid, I was given a bottle of Champagne with a picture of me and the bride on the label. It was lovely (and delicious) and I still use the bottle for decoration.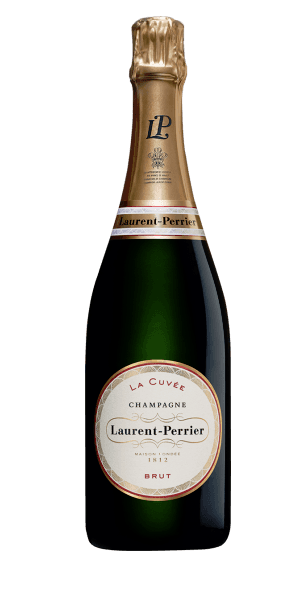 Dressing Gown and Slippers
You could even throw some PJs into the mix if you're feeling generous. The promise of comfort will always keep you going on.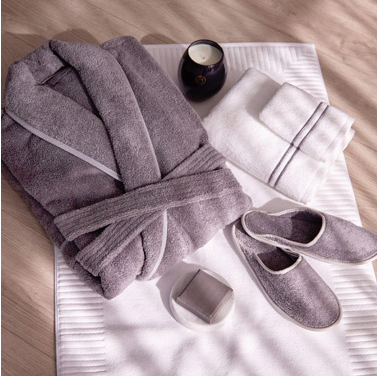 Francis Brennan the Collection Luxury Terry Hotel Robe €70 / Francis Brennan the Collection Luxury Terry Hotel Slippers €15
Perfume
As we know, scent is a brilliant memory evoker. Many brides - and grooms - pick a special scent for their wedding that will remind them of the day. You could also get your bridesmaids the scent, so you can all wear it. Some perfunes have body spray or hair scent versions which are cheaper. Or, you could give your bridesmaids the body cream version of your wedding scent.
A 'kit' bag
Now this is something they will love. Give them a handbag that will match their dress, something that will fit their phone, and fill it will cold day essentials: lip balm, hand cream and tissues. Pop in some Panadol and they'll be thanking you later.
Advertised
Did you / would you give bridesmaid gifts? Or do you think it's a waste?