 The Christmas bride can wear anything she likes to her wedding festivities, but we think this is the most gorgeous second-day outfit.
In Iran, of all places, I saw the most inspirational bride. She was Iranian, but she and her husband lived in Canada and were home for wedding celebrations. As you might know, the dress code in Iran is strict; women must keep their heads covered, cannot wear 'form-fitting' clothes and they have to cover their arms and legs. This bride had a very loose interpretation of those rules. Her arms and legs were covered, but, oh, so chicly, in a tight white jumpsuit. Her head was technically covered, by placing a veil at the top of an elaborate hair-do.
It's worth saying that many Iranian women defy the state sartorial laws by wearing their hair very high - Iran must be the number one place in the world for hair pieces - and draping a headscarf over the top of it. They wear three-quarter length sleeves and knee length tunics. But, it was the bride's look that stayed in my mind.
She looked glamorous and modern and her outfit would look amazing on any bride. Some brides could wear it on their actual wedding day, but if you're definitely wearing a wedding dress, this could be the perfect second-day look.
ASOS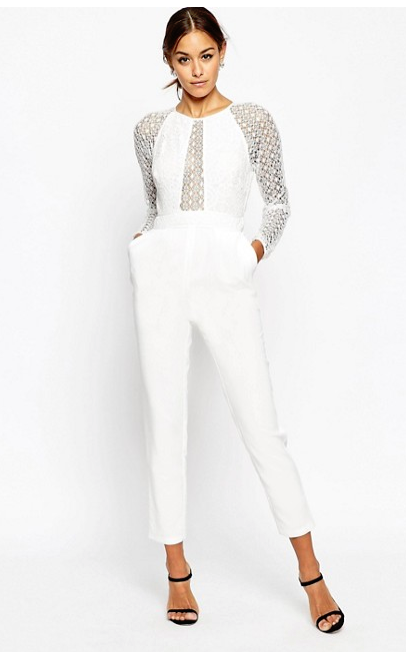 Advertised
ASOS Premium Jumpsuit with Structured Lace Bodice €52.54 (was €76.04)
I love how ASOS has styled the jumpsuit, with black strappy heels, but you can wear your wedding shoes again, too. For something different, though, I would recommend you wear a show-stopping coat. Something like this furry number...
Topshop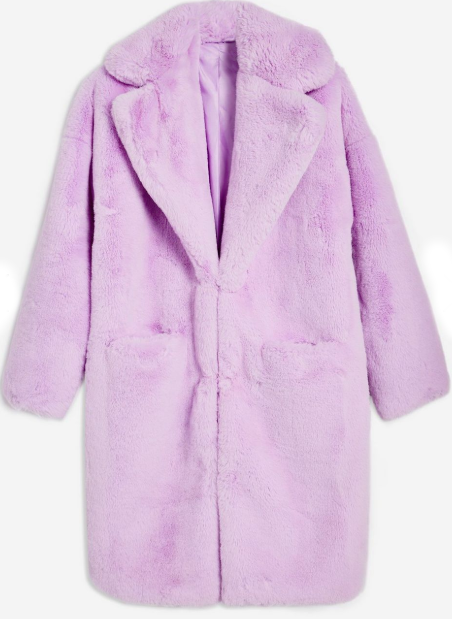 Advertised
Would you / did you wear a white jumpsuit for your second day? Do you think it's a good look? Or, should brides not wear white on the second day of their wedding?