 As I write this I am officially untrendy. I am on the plane back from London and I am wearing the new season faux pas: skinny trousers. Forgive me, we all have our moments.
Unfortunately for me, my untrendy moments may get played out in public. But I'm ok with this, as I am here to share news of the new trend in town - say hello to the wide leg trouser, our new season silhouette. There are some amazing images of Marlene Dietrich, suit and booted in the most elegant wide-leg tailoring, and now celebs like Chloe Mortez, Victoria Beckham and Olivia Wilde are all rocking the new shape, which really confirms that fashion is cyclical.
Marlene's look is back.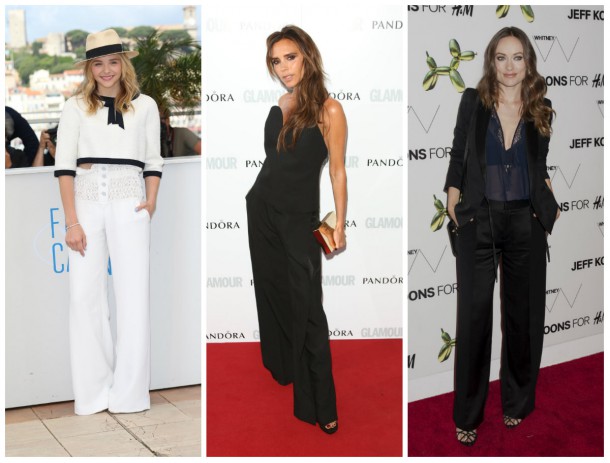 (Above: Chloe Moretz, Victoria Beckham and Olivia Wilde all love the new shape)
The only time I can remember wearing a wider style trouser was on holidays in white linen. I've never owned anything but a skinny or a tapered leg.
Advertised
When H&M launched their Conscious Exclusive range back in April, I had the opportunity to do a shoot styling the looks; the first time I caught sight of this new shape was part of this collection. I wore them in the shoot, but I wasn't convinced they worked. Yes, in lighter fabrics they are fluid, but will more substantial fabrics work better?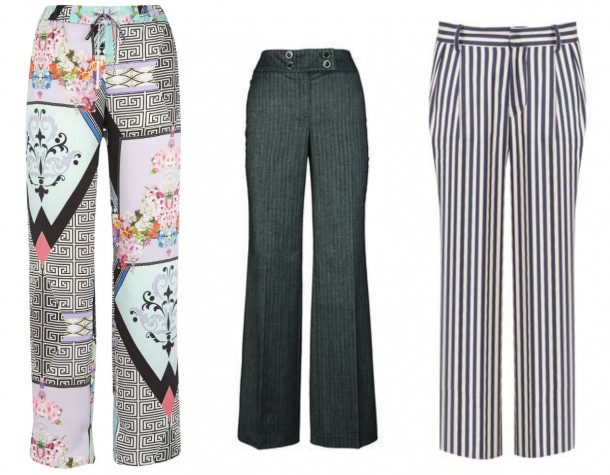 (Above, Printed pants, River Island, €55; Grey Office Wear trousers, Littlewoods.com, €28; Stripe Trousers, Kelly Love, £230 /€291)
Come Winter I think the wider style will be perfect as office wear. Styled with a mannish blazer and structured shirt, this look will be the new power dressing.
But he dilemma I find as a stylist are the shoe options. Flats with a wide leg can make your body look disproportionate in length, and high heels can be drowned by the excess material. The solution is somewhere in the middle. Opt for a slightly rounded toe, mid size block heel, that will give you the height that we love, but it won't ruin your toes.
Advertised
So what's your verdict? Do you like this new shape? How would you style it?