 Winter, spring, summer or now, it doesn't matter what time of year it is, we needs moisturisers to stay hydrated 365 days a year (plus one this year).
No matter what skin type you have, it needs to be properly hydrated if you want to avoid looking like the shrunken head guy in Beetlejuice. Yes, that includes super-oily skin. Cosmetics companies know this, obviously; moisturisers have been around for years and years. Recently, skincare brands have upped their game and have made hydration key. And luckily, there are great ones to suit every budget.
Save: Garnier Moisture Bomb 3-in-1 Super Hydrating Day Cream (€12.30)
Promising plump and glowing skin, Garnier's Moisture Bomb has a "water-break" texture that is designed to pack a moisture filled punch. It has an SPF 10 which is low, but it's something. Its anti-oxidant ingredients help protect skin from daily grime.
Spend: Lancome Énergie de Vie Liquid Moisturiser (30ml €37, 50ml €55)
Advertised

New this year from Lancome, the Énergie de Vie liquid moisturiser is a little bit amazing. It's the very first liquid moisturiser ever. In another world first, it leaves skin 58% more hydrated, which is actually frickin' incredible. It soaks into the skin in a jiffy and is a fine makeup base.
Splurge: Darphin 8-Flower Nectar Oil Cream (€70)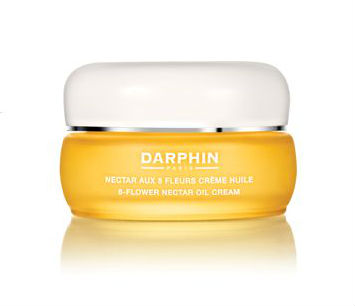 This is spendy indeed, but boy is it worth it. It's aimed at more mature skin or skin that's really, really in need of hydration. There has been an overwhelmingly positive response to this product; it leaves skin feeling glorious. It also helps reduce the signs of ageing, and it gives a boost of hydration you can feel. In short, it's pretty much perfect.
Advertised
Have you found a skincare product that has genuinely made a difference to your skin, hydration wise? If it isn't one of these guys, let us know what it is.