 This weekend will see the start of the Christmas parties. We have Christmas events all week so we are pulling out some glamour tricks.
It might be four weeks until Christmas but we have the first of our Christmas occasions this week. So this week is less about preparing and more about actually getting ready for a night out. We have found a couple of beauty buys that we intend on wearing A LOT over the next month.
Firstly, we've chosen a divine lipstick. We have always been big fans of a burgundy red lipstick. That shade has always been a go-to lippie colour in December. We found a beautiful burgundy-wine shade from Fuschia. It is a classic matte texture, I always choose a matte texture when I'm wearing a red. It's going to stay in place well without smudging, which means you should only need to touch up once or twice after eating and drinking.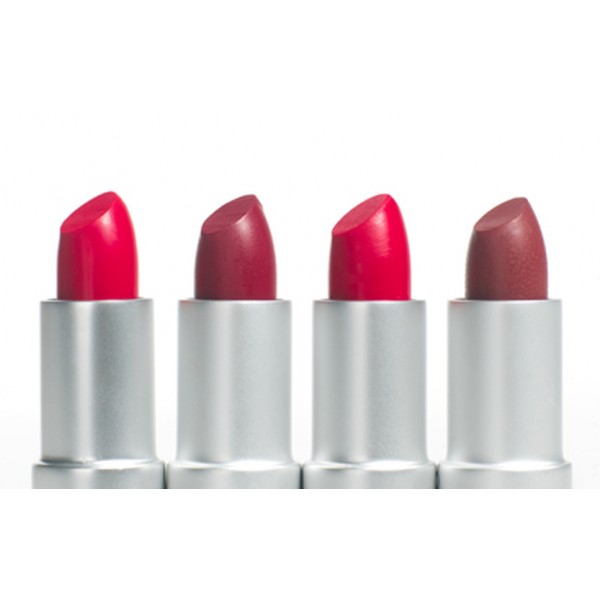 My other little beauty discovery that I'm really looking forward to is the new Glacial Illusion collection by Vinylux. There are 6 polishes in the collection. They are cool, shimmering shades that make your nails look like they have been frosted. There is something very Christmassy about these colours I am particularly in love with 'Radiant Chill' -which is the mink colour and for my toes I'm going to the gorgeous deep blue in 'Winter Nights'. We love CND polishes because they have the colours in Shellac if you want a 14-day manicure but they also have the same colours in the Vinylux collection. I go for Vinylux that I can apply myself at home. If you apply the weekly top coat over the polish you are guaranteed chip-free nails for longer.
Advertised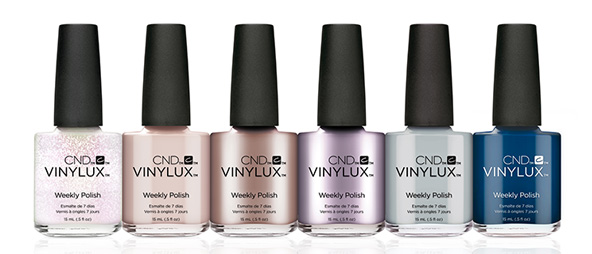 From left to right the shades are Ice Bar, Cashmere Wrap, Radiant Chill, Alpine Plum, Mystic Slate, Winter Nights. These are available from CND salons nationwide €11.95.
Have you made any beauty purchases you are looking forward to wearing over the coming weeks?