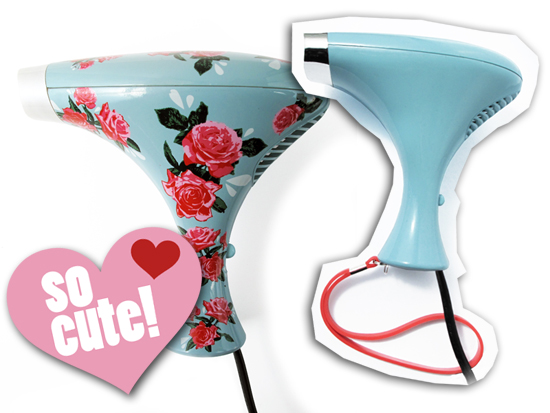 Holidays are on my mind. I'm leavin' on a jet plane for Berlin this morning and packing and weeny beauty buys have been occupying both my luggage and my packing plans and in the course of that, I found these babies. I think I may die of the cute: they're Corioliss Mini Vintage hairdryers and they're €35 a pop.
In Powder Blue, Vintage Grey and and a Vintage rose-tastic pattern, would they pass the xgirl muster? I don't know, but one'd do me grand - an 800 watt motor, dual voltage and wee size tick my holliers boxes.
Advertised
But where to buy? Sallys Beauty Supply sell the brand and you can also call 0044 1273 461 111 for stockists.