 Is your bathroom cabinet home to skincare products that your teenage brother could name? Or is it full of the latest emulsions, mists and essences? Whatever camp you fall into, figuring out what goes when can get confusing. Just like how a perfectly layered winter ensemble will make you more snow bunny than snowman, skin products applied in the right way will let them do exactly what they should be doing. And that's the whole point of them, right?
Today we are going to crack this beauty code for you so you can cleanse, tone, serum and moisturise in the correct order. And later, if you want to add snail essence in the mix, well, go for it.
Your skin cell renewal rate is higher at night time which means that skin is more receptive to active ingredients when you are asleep. In fact, skin cell regeneration peaks between eleven pm and four am. While you are delicately snoring and dreaming of Ryan Gosling, production of collagen is boosted, harmful free radicals are destroyed, and cell damage is rectified. This is why your skin care routine will be slightly different from day to night.
The magic can't happen effectively if you've still got grime on your face or if you are using the wrong products for your skin type, so it is vital that you choose your products well (we can help you out with that too) and to know the correct order in which to apply them.
If you are a make up wearer, the first thing to do is remove every last trace of it. Start your removal process with an oil based eye make up remover to get rid of any tough stuff, like waterproof mascara and dark lip colour. If you wear non-waterproof mascara, an oil free eye make up remover will do the trick.
Next, use a cleanser at least twice until your face is completely make up free. Even if you are not wearing make up that day, you still need to cleanse as there will be residue on your face from the long hard day you just survived.
After cleansing, use a toner to remove the last traces of make up and to close up your pores.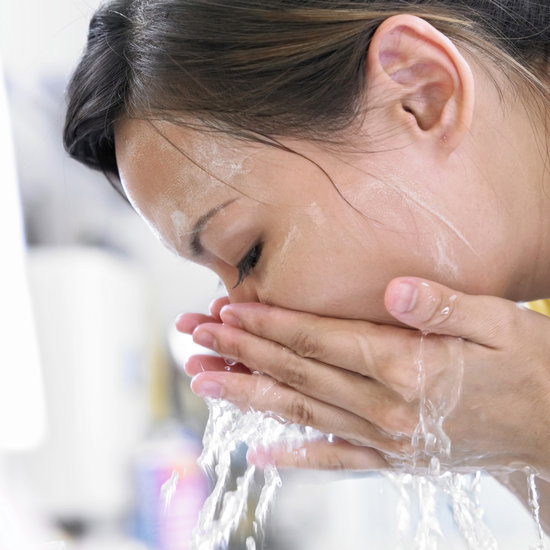 Advertised
The next step is serum or treatment. Serums should be applied with warm hands and gently massaged into the skin to help the product absorb in to your skin. Spend a bit of time massaging serums into your skin; don't let most of it end up on your pillow rather than your face because that will be of no benefit to your skin at all, at all. A general rule of thumb is to count 60 seconds while massaging in the product.
Moisturiser is the next layer, and this should be applied in the same way you apply your serum - warm it in your hands and massage it in for 60 seconds. Finally, your lips need a little lovin' too, so apply a lip balm nightly.
But what about products like exfoliators and masks? To ensure the best possible results, apply them at night time, but not every night. Use them only two or three times per week, depending on your skin's needs. And honestly, who has time to lie down and listen to whale sounds with cucumber slices on their eyes before they go to work anyway? On your exfoliator / mask day, cleanse first, then apply your exfoliator and after that, apply your mask. Then, continue the steps as usual, by following with your serum and moisturiser.
When dawn breaks, you will need to prepare your skin for the day ahead. Luckily, the order in which you apply your products in the morning is pretty much exactly the same as it is for night time - but with one important difference. You must ensure that there is an SPF in your moisturiser to protect your skin from damaging ultraviolet rays.
So, your day time product application routine should go like this:
Cleanse
Tone
Serum / Treatment
Moisturiser with SPF
Understanding how to layer your skin care products and why they should be layered in this certain way makes for a far more effective routine. Now that you know the correct steps to take, your skin will thank you for it.
Advertised
Have you got your routine down pat? Have you noticed that your products work much better this way? And might you now be adding snail essence to your beauty mix?
Brought to you by La Roche-Posay, committed to a better life for sensitive skin and recommended by over 25,000 dermatologists worldwide. Find out more about which products are right for your skin type at http://www.laroche-posay.ie/