 Welcome to our weekly 'Ask Beaut' where we try to help with all your beauty dilemmas, troubles and concerns (and if you've any to add, you can check out all the original questions here).
This week we talk about discontinued beauty products:
Alanna asks:
"Hi Aisling,

I have been wearing the same lipstick for years now, it's my favorite colour and it just suits my skin tone. Recently when I went to buy it, the sales assistant informed me that it has been discontinued. I have literally searched through countless lipsticks in other brands to try and find something similar but nothing comes close. I know it's just a lipstick, but I'm devastated I just don't feel myself without it. I'm writing to you as my last hope! Do you have any advice that might help? "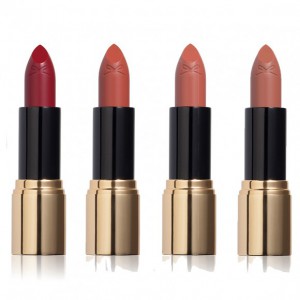 Advertised
Hi Alanna,
I know the feeling! There is nothing worse than finding a product you can't live without and to one day find it is no longer being produced. Hopefully, I can help in some way. If your lipstick is an Estée Lauder Brand, you might be in luck. Just so you are aware, the Lauder Family own a huge amount of the well know brands that we know and love. Here is a list of some of the most well known (you can find more on line): MAC, Bobbi Brown, Stila, Avida, Clinique, DKNY, Michael Kors, Smashbox, La Mer and Tom Ford. There are more, so just have a quick search on line of the Estée Lauder Brands if your lipstick brand is not one I have listed.
Because here's the thing - Lauder do a "Gone But Not Forgotten" program, which basically is a service which will search for any of the product you are looking for that remain in its inventory for you to buy as long as it has been discontinued within the last 36 months.
If your favorite lipstick is not a Lauder brand, and you still have a small amount of the product you want remaining you could try Threecustom.com. This is basically a made to order brand where you can send them the colour you want and they will custom make it for you. Kinda like getting that fancy paint mixed up somewhere else; yep, we're talking face paint.
Hopefully that helps and we'd love to hear how you get on.
Ais x
Advertised
Have you ever had a favorite product discontinued and been left heartbroken?