 Welcome to our weekly 'Ask Beaut' where we try to help with all your beauty dilemmas, troubles and concerns (and if you've any to add, you can check out all the original questions here).
This week's question to our Beauty Editor is all about cleansing products:
Ella asks:
"Hi Aisling, every time I use lash glue, it itches my eyes, makes them water all day, then at night when I remove them my eyes tend to swell up a bit and itch even more. I wear a lot of eye makeup and I just feel like lashes finish the look off for me. It's just not the same without them. What can I do to stop this and still get the false lash effect"
Hi Ella,
Thanks for your question. It's very common to have a lash glue allergy. I have one myself, and if I wear lashes a lot I tend to get both swollen and itchy eyes. It is usually down to the ingredient in the glue product and most of the good ones are latex based, which tends to be the ingredient that causes the allergies.
So, you can either find a glue that is latex free, however, they don't worth all that well.
Or an even better suggestion is to find a false lash effect mascara that gives you the illusion of wearing falsies. I've recently been using Code Beautiful Mascara which I'm really impressed with.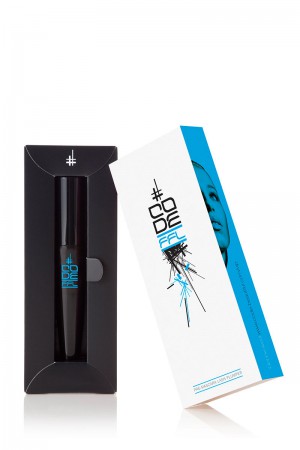 Advertised
It comes in a lash primer called Forget Fake Lashes €26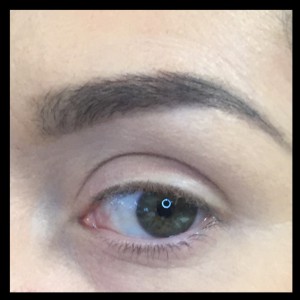 This is me before: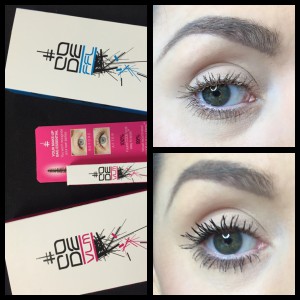 The top picture here is just with the primer, and the bottom is with the mascara on top.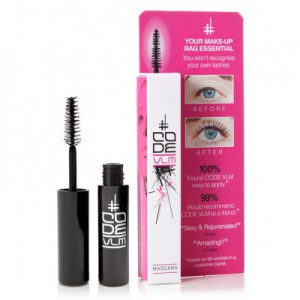 I used this mini volumizing lengthening mascara €15 from Meaghers pharmacy.
Hope that helps Ella, let me know how you get on with it.
Advertised
Ais x
Have you ever had this type of reaction to lash glue?