 This mascara from CODE Beautiful is getting a bit of response online. We at Beaut.ie are like small children about cosmetics - if we see that someone else has something and likes it, we immediately want to try it out too. Our interests were piqued by this newcomer - it's even had a mention in Vogue, which is no small deal.
So I set to bedecking my own not terribly impressive lashes with this dark goo in the hope that it would live up to its promises. I was happy to see that this product has an old fashioned mascara wand. With BRISTLES! I can't stand this rubber nonsense. Rubber mascara brushes work for some folks, and that's lovely indeed. However, they make my eyelashes look like they are infested with small, persistent slugs.
I don't intend to die alone and be eaten by cats just because my rubber mascara wand made me look like I had an infestation. So... the fact that CODE VLM does not have a rubber brush gladdens my beating heart.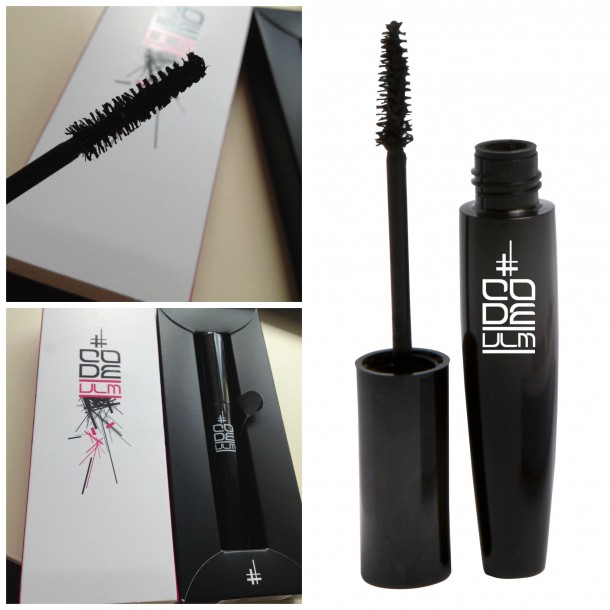 You notice two things the moment you remove the wand from the tube - the brush is much stiffer than standard - the bristles are quite hard and don't budge, and it is black black black.
The folks at CODE VLM recommend an application method which I always use anyway, which is to get the brush right down to the root of the lashes, wriggle it a little, then rotate it as you pull it through the lashes. Regardless of which mascara you use, this method will reduce clumping, promote separation and create the best effect.
Advertised
I'm impressed by the effect; this is certainly a very good mascara. The result is lengthened, more volumised, blacker-than-black lashes. My own lashes are quite fine, which means that without added falsies they always have a slightly wispy look, which I don't love. Still, this mascara boosted them a lot.
I don't think it tops my favourite of all time - YSL's Faux Cils - but it does come close!
CODE VLM Volumising Lengthening Mascara from CODE Beautiful (jeez, that's a mouthful!) is available from Harvey Nichols and online. It will set you back €24.50 for 12ml, which is larger than standard.
Advertised
Have you tried this offering from CODE? Are you a fan of the new fancy brushes or do you like the old school bristles? Tell us in the comments!