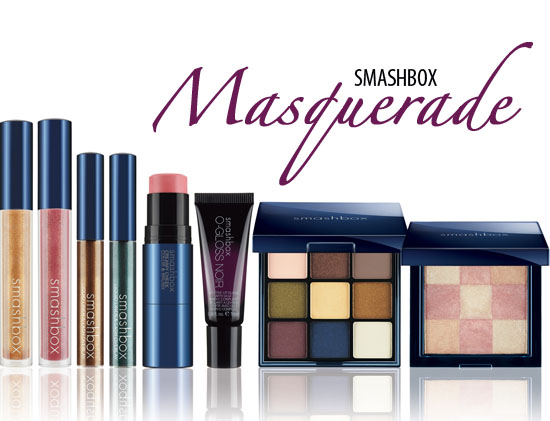 Really liking the look of Smashbox's collection for Autumn, Masquerade. It's well balanced, I think - a nice, wearable collection tapping into that leaf-shedding staple, jewel tones.
Want a closer look at what's above?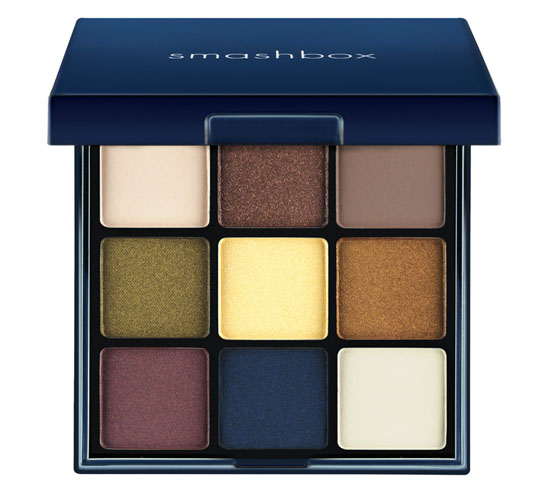 Look at this! I think I'd find a genuine use for them all (except maybe that lemon - tho it could look good to the corner of a navy eye, no?). The Masquerade eye shadow palette is €40 (Sterling price is £35, so bravo Smashbox) and it contains a mix of mattes and shimmer, making it a fairly fully-featured little collection for all sorts of looks, day and night. Inside are a matte soft peach, shimmering black plum, matte taupe, metallic khaki, shimmering gold, bronze, metallic cabernet, shimmering navy plus matte bone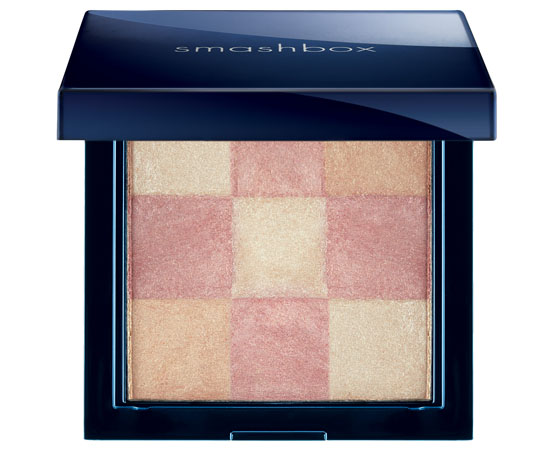 Advertised
Next up's this Baked Fusion Soft Lights palette in Illusion, €35. We like these Fusion highlighting/illuninating fellers, and this one contains a trio of champagne, soft gold and rosegold shades, so could this be a replacement for my almost-done Perfect Topping? Or is it a bit more like Prestige's yellower-toned offerings? A comprehensive scientific test involving me sticking my fingers into one will have to be done.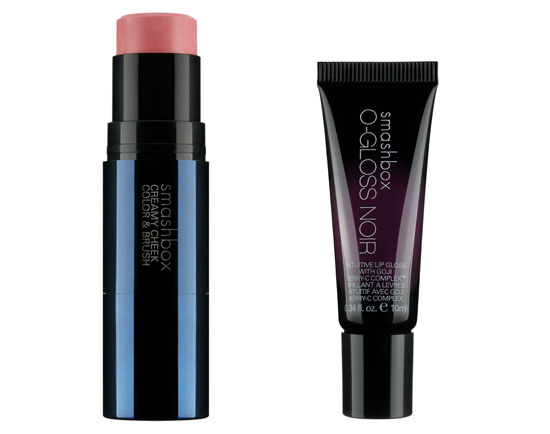 On our left here is Creamy Cheek Colour in Intrigue, €32. Described as a warm pink, it's got vitamin E and a soft, creamy texture. Beside it though, is something I'm that's piqued my interest - O-Gloss Noir, €25.  This is a new incarnation of the brand's existing O-Gloss (and of course we've seen some more of these pH-activated doofers from Clarins and Bourjois this summer), and the difference here is that it goes on black, and transforms to a bold berry shade.
Again, not sure how effective this is going to be without trying it but the hope is that it will be darker than the pink O-Gloss transforms to - so I look forward to giving it a go.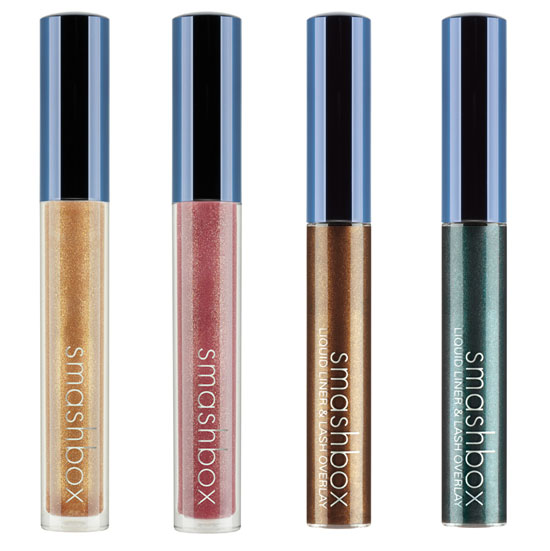 Advertised
Last up are a couple of lip and eye shades.  Lip Enhancing Gloss in Reveal (golden nude) and Disguise (golden pink) will be €20 a pop and then we have two Liquid Liner and Lash Overlays (a fancy way of saying you can also use these - like you could any liquid liner - to tip the ends of your lashes with colour) in Bronze and Teal. These'll be €20 each.
Like the look of anything? The collection goes on counter this month, so if you do - not long to wait!
Get Beaut.ie Delivered
Stay updated with Beaut.ie newsletters full of the latest happenings at Beaut.ie as well as great offers and things we think you might find interesting .