 You've all heard of the Naked palette, I have one, you have one, we all have one.
And if you are looking for a dupe, there are a few options on the market.  And today we've decided to put another pretender to the throne to the test.
Pocket-friendly brand W7 have their own version on the market, and it's called 'In the Nude: Natural Nudes Eye Colour Palette'. So far, so naked.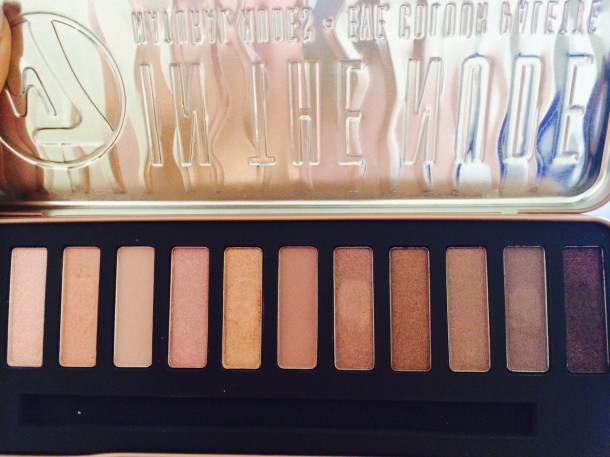 On first glance, this is almost too similar to the Naked palette in that if you already have one of those, you're unlikely to buy this as well.
But if you've yet to add a palette such as this to your collection, or are almost out of your daily-used shades, for €7.50, this just might be worth it.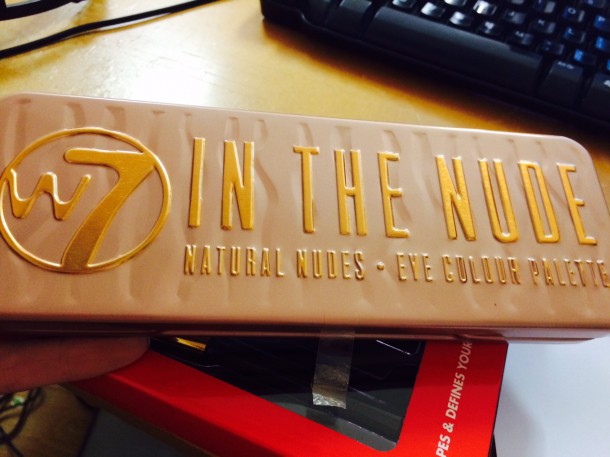 Advertised
This palette comes with 12 different shades, some matte, some shimmery. (Great news for those of us who are partial to a matte base with some shimmery definition). And I think that any good palette should come with a combination of the two.
The colours are all instantly wearable and would certainly take you from a day time look into an evening look with relative ease. But how do they perform in action? How's the pigment?
Unfortunately, 12 shades for under 8 quid isn't going to buy you the strongest pigments on the market. I tried to swatch some of the more pale shades on my hand to show you, but they're so light that they hardly showed up on my skin. If, however if you're prepared to spend a little extra time, building up the depth of colour, you will love the natural tones, suitable on almost any complexion.
I've swatched a few of the stronger shades on my hand. From left to right, we have Fashionista (the darkest shade available) Venice (an ideal base colour) Sun Kissed (for those after more of a taupe-y finish) and underneath those three I have Tokyo, the second darkest matte shade.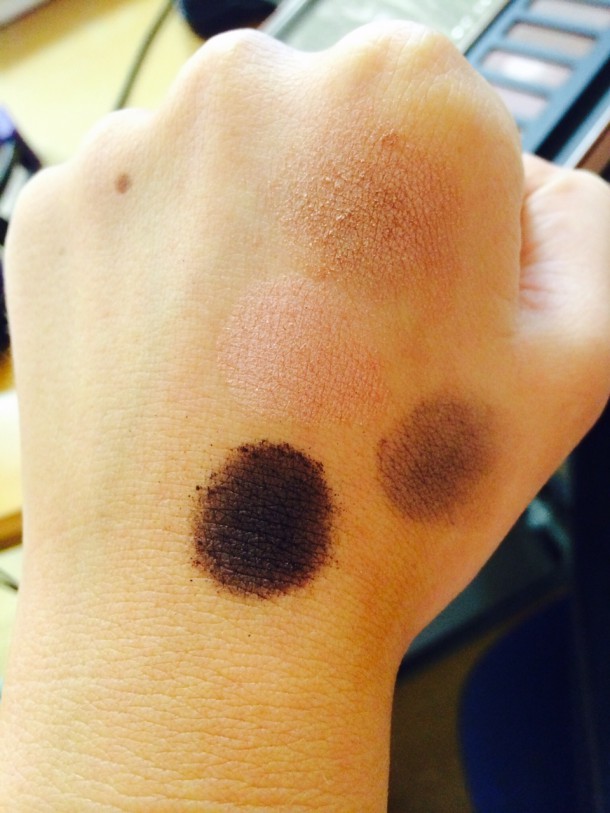 This would certainly make for a nice gift and if you've got a base shade at home that you're already quite loyal to, this palette will make for an ideal addition, however if it's super strong pigment that will last all day that you're after, you won't have hit the jackpot with this one.
Advertised
W7 is available in selected pharmacies nationwide.
Are you a fan of these palettes? Would you get the use out of 12 shades? Or are you more the type to stick to two or three reliable shades that you know suit your look?