 The scientists tell us that our sense of smell is the sense that is most closely linked to memory. Our noses are capable of creating little images in our heads or can bring us right back to how we felt at a particular moment. I passed a lady on the street yesterday who was wearing Chanel Allure and just a whiff of that fragrance and I was back in 2004, about to start that new job in London town, wearing that dodgy suit jacket.
And a noseful of Lynx and I am back in the Gaeltacht, heading to the disco and wondering if myself and Seánín will be holding sweaty palms. 
So when I tried the new See See Mineral Body Butter, my olfactory canals started doing a little happy dance. Because after the first slather, my nose inhaled the delicious, thick lemon scent and my brain was tricked into thinking I was back on that holiday to New York where I used Bliss' Lemon & Sage Body Butter religiously.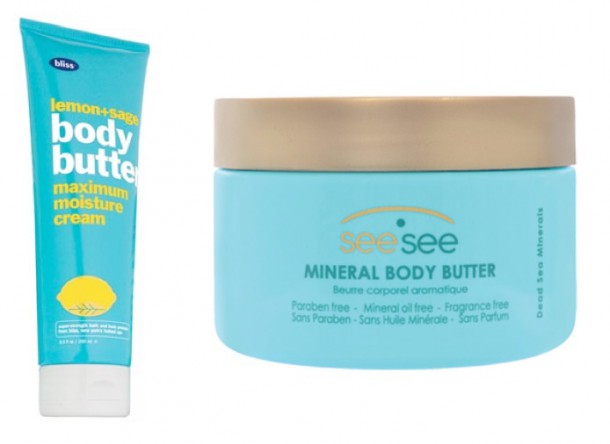 See See is the less expensive sister company to Minus 417, with both of them using ingredients derived from the Dead Sea. And at €9.99, this Mineral Body Butter is a great dupe for the Bliss offering. The texture of the cream is rich and thick, just like you'd expect from a body butter (and meeting Paris Hilton in real life). It's enriched with natural essential oils like lemongrass oil, coconut oil, papaya extract, shea butter and chamomile extract. The whole range is paraben free and mineral oil free and will leave your skin so soft that you'll end up rubbing your arm like a loon on the bus (I *may* have done this).
And if beautiful body oils are more your think, you'll know how quickly the Estée Lauder Bronze Goddess Shimmering Body Oil is snapped up, despite it's €42 price tag. It leaves skin silky soft, with enough shimmer to make you feel you are ready to skip along a beach with Fabio, both of you flicking your sun-kissed locks.
Advertised
But if budget doesn't stretch that far (you'll probably have deep conditioning treatments to buy for both yourself and Fabio after all that sun), check out The Body Shop's Honey Bronze Shimmering Dry Oil. It comes in two honey shades to give that glow and reflection to the skin. At €29.95 it isn't cheap, but it won't leave your purse as empty as the Bronze Goddess equivalent.
But remember that not all dupes are created equal, remember the Aldi Lacura Body Butter that looked great but had the whiff of a plastic bag? Leave that one on the shelf (unless you have a specific plastic bag-related memory that you would like to pull from the brain-files).
Do you have any body-product dupes that you would like to share with the class on this bright and beautiful Friday morning? To the comments!