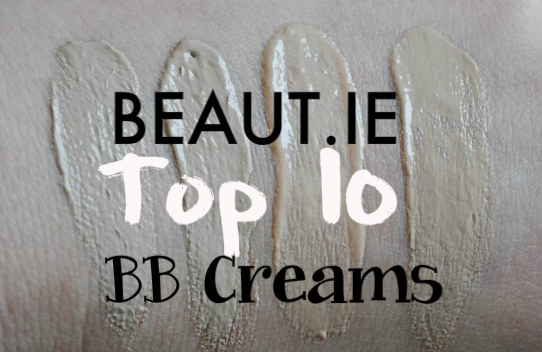 Not all BB creams are created equal. In fact there's a lot of debate among BB purists about whether European offerings are even BBs at all. Certainly they'll disagree with some of the selections here. But this round up of our faves should have something for everyone, from budget to budget-busting! Having tried and tested dozens of the things, and in no particular order, here's the Beaut.ie BB Cream Top 10.
Garnier Miracle Skin Perfector Oil Free SPF 20 €15.24
We liked Garnier's original cream, but we loved this version. Perfect for oily skin, this tackles shine, minimises pores and keeps oil at bay. Light/medium coverage with a demi matte finish, evening the skintone but adding some radiance, too. Thumbs up - read our full review here.
Shu Uemura UV Under Base BB Mousse with SPF 30, €34
This foam formula is sheer, lightweight and about as far from the thick, creamy texture of your standard BB cream as you can get. It evens the skintone without providing much coverage so I like it best as a primer, though Lynnie loves it as a foundation substitute, too.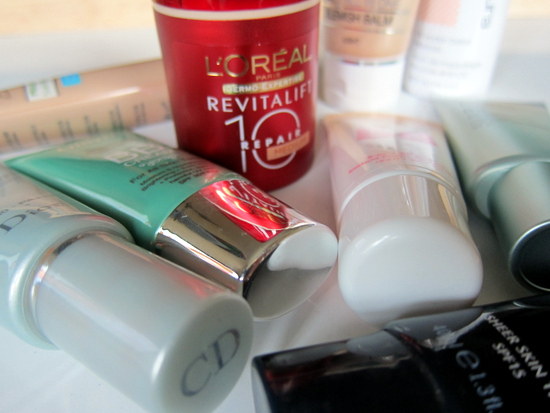 Maybelline Dream Fresh BB Cream, SPF 30 €11.99
Excellent SPF levels for the price. The oil-free formula has a slight gel-like consistency and provides sheer coverage with good levels of hydration. A good choice if you have combination-to-oily yet dehydrated skin. Also works really well as a primer.
Dior Hydra Life BB Cream SPF 30, €54.50
This is the BB cream that converted me. Soothing, comforting and with the best coverage levels of any BB tested to date, this is perfect for problem or sensitive skin. So, so good, but so, so pricey - see our full review for why it's worth the big bucks.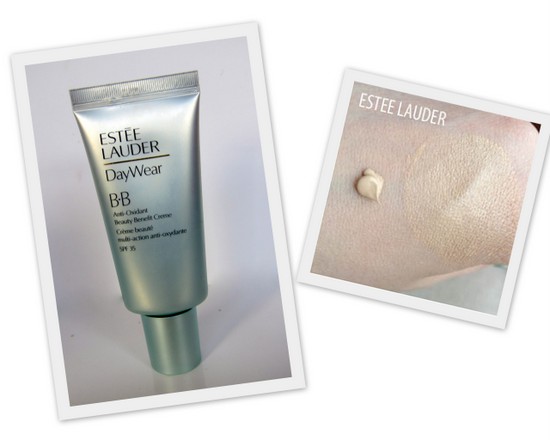 Estée Lauder DayWear BB Beauty Benefit Creme SPF 35, €40                 
Like the Dior product this has a surprising amount of coverage - yet it still retains that lovely cushiony 'traditional' BB texture. All skin types should get along with this - it has good levels of hydration but also contains oil balancing ingredients for combo-to-oily types. Has the highest SPF of the bunch - and an added bonus? The brightening optics and light-reflective pearls means it helps disguise fine lines, too. See it in action here.
Advertised
L'Oreal Nude Magique BB Cream SPF 12,  €15.35
Smart pigment capsules mean this thin fluid comes out white, with tiny dark flecks that burst on application and adjust to your skintone. Provides light coverage but with a perfected, radiant finish - a good pick for dull complexions. Check out the full review.
Liz Earle Sheer Skin Tint SPF 15, €23.75
Ok, so this one's not billed as a BB cream but with its thick, creamy formula, skin friendly ingredients and SPF 15, we're really not sure why. Gives a glowy, natural finish - if loss of radiance is something you're concerned about, definitely give it a whirl. This post has all the details.
L'Oreal Revitalift Repair 10 BB Cream, SPF 20 €22.49
Good for more mature skins (like, er, mine), L'Oreal's Revitalift Repair 10 BB Cream is their first anti-aging BB. Thick, creamy and non-greasy, this has enough coverage to even out my skintone and leaves my skin feeling soft and hydrated throughout the day.
Ginvera Green Tea BB Cream SPF 30, €25.50
This cream is a great all rounder - it mattifies where you need it, but thanks to angelica, hyaluronic acid and the like, it's also hydrating and it doesn't cling to dry patches. Coverage is good and it lasts well, while still providing a natural finish. Read more about it here.
Pure BB Cream, from €1.49
Ok, this has no SPF, so you'd need to add a separate facial sunscreen into your daily routine. But it evens out the skintone, adds a little radiance and has some skincare benefits too - though clearly not in the same league as the Estee Lauder or Dior products here.
Still, it's a very nice product if you just want a basic, budget BB cream -when I last wrote about it, the lightest shade seemed too dark for many Irish skintones. But they've since sent me a sample of their latest shade, 'Super Light', which I think lots of you will get along well with. Look for it in Dealz for just €1.49!
Hope this comes in handy if you're in the market for a new BB. Tried any already? Let's discuss them in the comments!
Advertised