 Dry skin needs to be hydrated and nourished with the right ingredients. Let the ingredients in the cream you are buying guide you or go for one of what we consider the best moisturisers for dry skin.
If you check the ingredients on moisturisers the same ones will crop up all the time. There are often ingredients that will always be in a moisturiser for combination oily skin and another set of regulars that will be in the ones that are the best moisturisers for dry skin.
Ingredients to watch out for
Vitamin E
Vitamin C
Hyaluronic acid
Ceramides
Glycerin
Glycerol
All the oils - coconut oil, sunflower oil, almond oil, avocado oil, neroli oil etc.
All the butters - shea butter, cocoa butter
How do you know if you have dry skin?
Advertised
Well, you will probably have normal sized pores, maybe some redness in your cheeks, flaky patches, a tight feeling after washing with water and uneven skin tone. Your skin might feel rough and look kind of dull or grey. You could have itchy patches and you might notice fine lines and wrinkles appearing on your skin.
What is the difference between someone with dehydrated skin and dry skin?
If your skin is dehydrated the symptoms will come and go. Dehydration is often circumstantial, it can be caused by being exposed to too much heating, too much air-con or harsh weather conditions. You can treat it by lashing water into you for a couple of days and it should be right as rain again.
If your skin is dry the condition will be ongoing. It will sometimes worsen but it is generally always in some way dry. Often dry skin and sensitivity go hand in hand. If you have dry skin you might find certain products will make you break out in dry red patches or flare up rosacea and redness in your cheeks.
So what are the best moisturisers for dry skin?
You need to go back to basic dry skin therapy if your skin is having a 'dry episode', like when your skin feels like it's shrivelling immediately after you wash it. I'm talking when your dry patches are flaky AF, and foundation looks like those pictures of a cracked desert when it's on your face.
There are fantastic, very 'active' moisturisers out there but just use a moisturiser that is just that - a moisturiser. Don't worry too much about anti-ageing, smoothing or any of the rest of it. My advice is to drink plenty of water, take omegas and use as few products as possible on your skin but do use a great, simple moisturiser day and night.
Here are our top recommendations for dry skin moisturisers, tested by a fellow thirsty skin.
RoC Hydra+ 24hr Comfort Hydrating Cream Rich texture for dry skin €12.95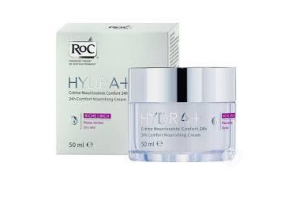 Decléor Hydra Floral Multi Protection Rich Cream €39.95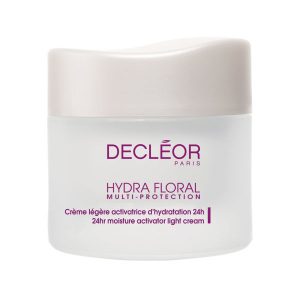 NeoStrata Skin Brightener SPF 25 €45.74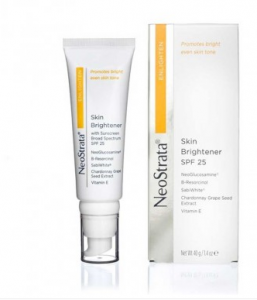 Advertised
Clarins Hydra-Essentiel Very Dry Skin €45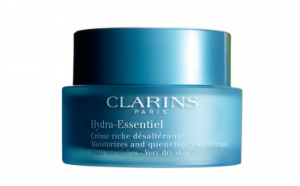 La Roche Posay Toleriane Riche Soothing Protective Cream €18.45
Image Vital C Hydrating Intense Moisturiser €73