 There was a bit of a divide last week when I reviewed Cocoa Brown's new Lovely Legs Spray instant tan. Some felt it was too dark for them (myself included) and others felt that they couldn't be bothered with the whole tanning rigmarole in general.
But as someone from Camp Lazy myself, I bring good news; Cocoa Brown has also released a new gradual tan called Gentle Bronze.
Gentle Bronze is a body moisturiser with a touch of tan and I am here to tell you - regardless of your tanning preferences - you absolutely need to try this. I slathered it on one day after a shower without exfoliating or doing any tan prep (see Camp Lazy above) and instantly had the slightest hint of a tan. It definitely took the blue edge off my pinky-white skin. I looked healthy and it was oh so natural looking to boot.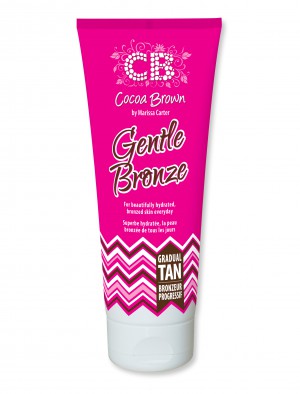 My favourite things, however, were the scent and how my skin felt. Usually with products like these I feel that they can lash a tanning agent into any old moisturiser and sell it like that. But Cocoa Brown have impressed me once more because the moisturising aspect of this product is unreal.
My legs felt like BUTTAH (so smooth I have to pronounce it like that). If you are familiar with Cocoa Brown's products, you will know that they feature a Tahitian gardenia scent and Gentle Bronze is no different, except that I found the fragrance lingered for longer afterwards. It smelled absolutely divine. It was like covering myself in my favourite, luxurious body butter - only getting a bonus tan too.
Advertised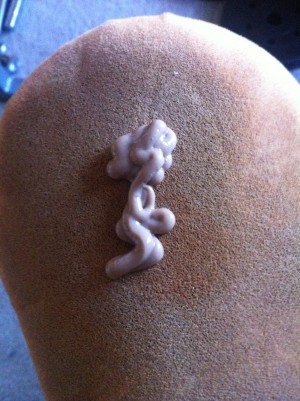 For experimentation purposes, I applied Gentle Bronze daily for the following two days to see how the colour built. This is recommended on the tube but I would say it depends on how deep you want your tan. By day three, it was pretty dark on me and I would say that if you like to be more chocolate than cocoa brown - you could get there within a few more days. But for people like me who are whiter than white and just want to take the edge off, a day or two's application should do the job.
I couldn't have been more impressed with this product. I threw caution to the wind when I was applying it on my unprepared skin. It literally took me two minutes in the morning to lash it on and there wasn't a streak or patch to be seen. Not only that but after the third day when I stopped applying it, the tan lingered for almost an entire week. It was definitely paling by the day but it faded so gradually and evenly that I had to really look at my legs to figure out whether it was still there or not. They looked completely natural only I knew that they were usually whiter!

This is Camp Lazy's ultimate tanning solution and for only €5.99. Can I get a halleluiah?!
Advertised
Have you tried Gentle Bronze? Is this the ultimate for Team Lazy tanning? Tell us in the comments!