 We've already discussed winter waxing etiquette and body brushing this week, but I know I'm not the only one who's guilty of neglecting the skin on their body. Deceitful Irish summers will encourage you to throw some moisturiser on your body (and feet in particular) 'just in case the sun comes out at some point this month' and we can blow the dust off our sandals. In winter, there's no such temptation. It has ACTUALLY, LITERALLY just started to snow as I write this. There is something deeply enraging about that.
Anyway, each night at bedtime I think 'I should really moisturise my legs/arms/torso', and I do it about half as often as I think I should. So I'm endeavouring to get off my bum (quite literally) and moisturise. Oh yes, that reminds me - don't forget to moisturise your bum!
At least once a week, I'll moisturise with something hard working and decidedly unluxurious, like La Roche Posay's Lipikar AP+, which is better than numerous applications of an alcohol-loaded, thin moisturiser. And yet, in the bleakness of winter, I yearn for something deliciously luxuriant and pleasingly scented that I'll catch a whiff of during the day, and will generally make me feel nice. It's like trying to decide whether or not to cheat on your reliable boyfriend with a biker named 'Ice Pick' or something. Certainly, he's not as good for you, but isn't he exotic? That isn't an actual dilemma I've ever had to deal with; it's just an example. I swear.
Here are some winter moisturisers to get your blood pumping a little faster (not literally!):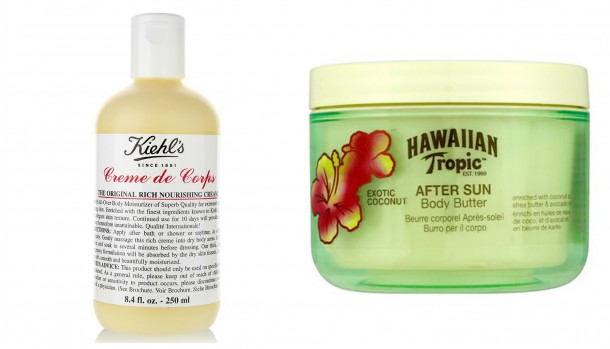 Hawaiian Tropic After Sun Body Butter in Exotic Coconut (€14.99)
My petition to keep an honorary chair empty at all Beaut.ie meetings in case Caroline Hirons randomly turns up may have been shot down as 'decidedly creepy and stalkerish', but it's thanks to Caroline that I even took a second glance at Hawaiian Tropic products. This body cream smells like summer, and in the midst of gale force winds and inexplicable snow, there's nothing I need more than to be transported out of Dublin for a moment. The coconutty goodness is delicious, the texture is rich and buttery and everyone will admire your unctuous new aroma. I ask for nothing more!
Kiehl's Creme de Corps (€53 for 500ml)
Advertised
Believe me, given the price tag on this and its cult status, I really hoped that I wouldn't like it. It is, however, entirely divine. The texture is thick and creamy while still loose enough to smooth into skin without that bittiness you can get with thicker creams. Applying this is not hard work at all - it just melts in, smells softly lovely and leaves dry and tired skin delightfully springy and radiant. I know it's on the luxury end, but if someone loves you very much, they may buy it for you. Here's hoping!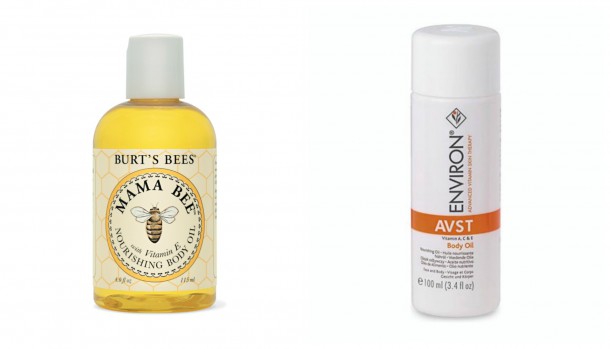 Burt's Bees Mama Bee Nourishing Body Oil (€13.99)
Sweet almond and lemon oils are the primary ingredients in this lovely body oil. It's suitable for babies as well as adults and is enriched with Vitamin E. This won't disappear into skin the way some body oils do, so it isn't the best choice for after a morning shower, but post-bath or shower before bed, dry patches will drink this in and you'll awake to baby soft skin. It also lasts forever and is really affordable.
Environ AVST Vitamin A, C and E Body Oil (~€57)
Environ is an unusual brand. Available from Harvey Nichols, they don't sell online and honestly, all the products have a scent that you wouldn't describe as pleasant. Yet the potency of Environ skincare is beyond question - anything I've tried from the brand has been genuinely excellent, and their counter staff are the most knowledgeable about skin that I've ever encountered.
This oil just does something to skin and produces results quickly. If you're not an oil fan, they also have a body lotion with a serum-like consistency which soothes even as it disappears into the skin. I know that it's seriously expensive, but it is especially good.
Advertised
Which are the body products you just can't do without? Share them in the comments!