 I've had some lovely compliments recently on my gruaige when out at about at Christmas launches on behalf of Beaut.ie. I've even been asked where I had my hair done (that one made my heart smile) and the answer is always the same, it's the work of the InStyler. I've been a convert to it for about a year now and it has replaced both my Babyliss and GHD in my hair armoury.
The new and improved version, the InStyler Max, comes in three colours, black, pink and purple, and it has the additional function of the barrel rotating both ways so that it can turn with, rather than against your hair. This allows you to curl in or away from your face as you so desire.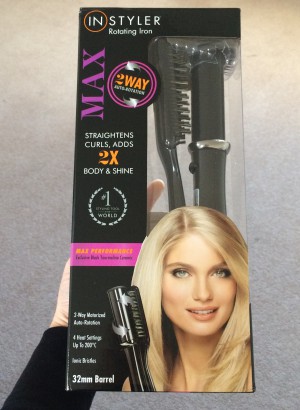 I decided that the best way to test it out was to recreate my go-to look, but be warned, if big hurrr isn't your thing then this probably won't be for you. Personally I love curls and lots of them, but it would be easy to adapt this look to a more relaxed version by using larger sections of hair and curling for less time.
Here is my Before image. As you can see my hair has a natural wave but also lives in that annoying No Mans Land of being neither curly nor straight. The serious expression is just down to the fact that I feel like an eejit smiling to myself in a selfie.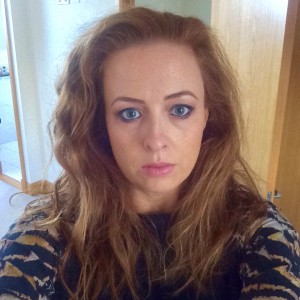 Firstly, pop your hair into an '80s style high pony tail, this make it easier to pull out one section at a time to curl it.  The InStyler guide recommends 1 - 3 inch sections.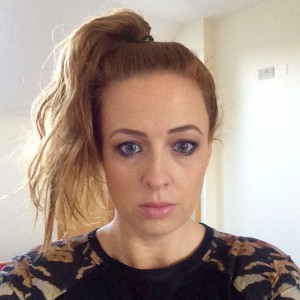 Next, curl the section around the barrel and allow it to rotate for a few seconds. The beauty of this new model is that all you need to do is click it closed twice to change the direction of the barrel. I also like how InStyler pay attention to the small details; this handy heat resistant mat to place your In Styler on while in use is such a handy feature.
Advertised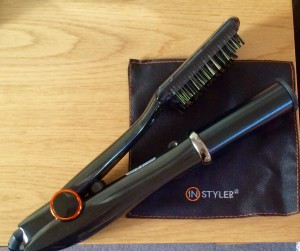 Continue to curl your hair section by section, working from back to front and from the under layers to the top.  You can create very fetching looks such as this!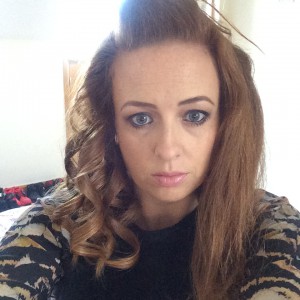 Once you have finished curling all of the sections you are now ready to head off to the nearest Irish Dancing competition.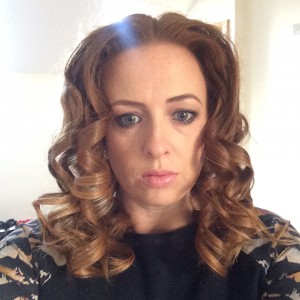 Before being seen in public, you should flip your hair over and run your fingers through the curls to loosen them out. Then a quick spritz of hairspray will give it a nice hold. Currently I'm using Show Beauty Finishing Spray which is available in Harvey Nichols as I love the scent, but any hairspray will do.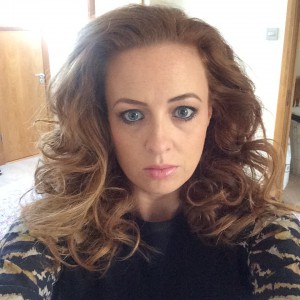 Advertised
This is the just done look, however it looks even better after an hour or two when the hair relaxes a bit when you get more of a beachy wave effect.
The new InStyler Max costs €99.99, which isn't bad considering that it both straightens and curls your hair so it would be a lovely gift for Christmas to give (ahem, or receive). Have you used an InStyler before? Are you convinced?