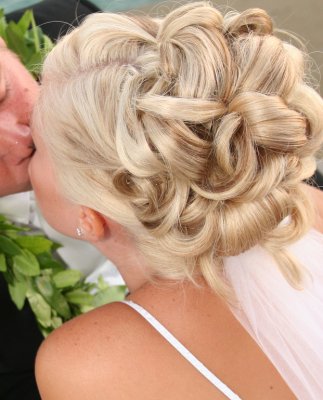 A panicked bride to be has contacted Beaut.ie headquarters with this urgent appeal.
Can we recommend a hairdresser/salon who specialises in upstyles?
Finding a hairdresser who does great updos is notoriously difficult. I got my hair put up for my own wedding - and I spent the whole day hating it. If it weren't for the fact that the whole thing was welded into place with about ten cans of hairspray and millions of kirby grips, I would have torn it down and worn it loose at the last minute.
Advertised
So I would have appreciated better advice too!
Our girl is based in Dublin but if you have hairdresser recommendations for anywhere at all in Ireland - please leave a comment.
The brides of the land and everyone going to a fancy pants "engagement" will thank you for it!