 When I changed this one step in my skincare routine, I hoped it would make a difference. And it did.
If there's one thing I need in my life it's simplicity. Life is very complicated - your skincare routine shouldn't be. And yet I added a step to my nightly regimen. I'm glad I did because it made all the difference.
When rumours started swirling that Korean women were layering product upon specialist product on their faces, we never thought it would catch on here. But while women in Ireland may not have had the energy to do a 12-step routine every night, we certainly began to include more than our mothers' steadfast routine of cleansing, toning and moisturising.
Over the last couple of years, we've added products that we can't believe we didn't always use, like eye cream and serum. But there was one product I was missing out on, a combination of those two, the eye serum.
My current eye cream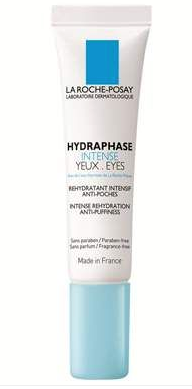 La Roche-Posay Hydraphase Intense Eyes 15ml €18.50
Advertised
To be honest, I had been ignoring the eye cream step of my routine because nothing was making a difference to my puffiness and dark circles. The eye cream I had been using (La Roche-Posay Hydraphase Intense Eyes) has all the good stuff designed to tackle the bad stuff, but I couldn't see the difference. (I was also not drinking enough water, drinking too much wine, and not getting enough sleep, but still.) Then I found an eye serum that had been hiding in my beauty press, Lancome's Génefique Yeux Light-Pearl and I began to use it.
It occurred to me that I use a facial serum in the morning and night with a cream to seal it in; why not use an eye serum with the eye cream on top? So that's what I've been doing - and I can see a difference. HURRAH!
My current eye serum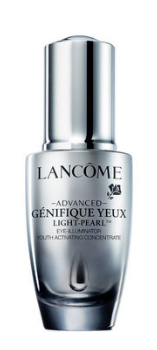 Using an eye serum for your specific needs and an eye cream for those needs together works in the same way as face serum and cream. A serum used with a cream will boost its effectiveness. Also, an eye serum, like the one I use, can be used all over the eye area, not just the orbital area. This one is applied with a special applicator that feels amazing when ice cold. Leave to dry in and seal with cream and you're double dosing in the best way.
Advertised
Do you use serum and cream for your eyes together? Does it make a difference for you?