 The new Charlotte Tilbury Pillow Talk eyeshadow palette has just launched. And we're totally in love.
Charlotte Tilbury has done it again! So rarely is there a brand that truly understands what women want or will actually use. In the few short years it's been available, it's become a firm favourite of Irish women. It features countless cult classics (even though it's only four years old), and, of course, it has that packaging. You could recognise it from space, couldn't you?
There are many reasons to love Charlotte Tilbury as a brand. Essentially, it blends quality with ease of use, and glamour with wearability. From the lash maximising mascaras to eye brightening pencils and soft as butter lipsticks, we're definitely on board the CT train.
Charlotte Tilbury Lipstick and Liner Duo

Pillow Talk Lipstick & Liner Duo €48
One of the most loved products has to be the Pillow Talk lip pencil, which most of us own at this stage. The soft, natural tone is flattering on pretty much everyone. It works well for both defining and shaping lips, especially when paired with the accompanying lipstick. (Psst! if you're looking for a good dupe, we may have one here!).
Advertised
Recently, a new addition to the Pillow Talk family was hinted at on social media. Finally, the limited edition Pillow Talk eyeshadow palette was unveiled and we, like a lot of people, instantly fell in love.
It has a similar design to the popular Dolce Vita and Golden Goddess palettes. The four shades range from cream to taupe to shimmering rose golds, all of which will make any eye colour stand out.
Charlotte Tilbury Pillow Talk Eye Palette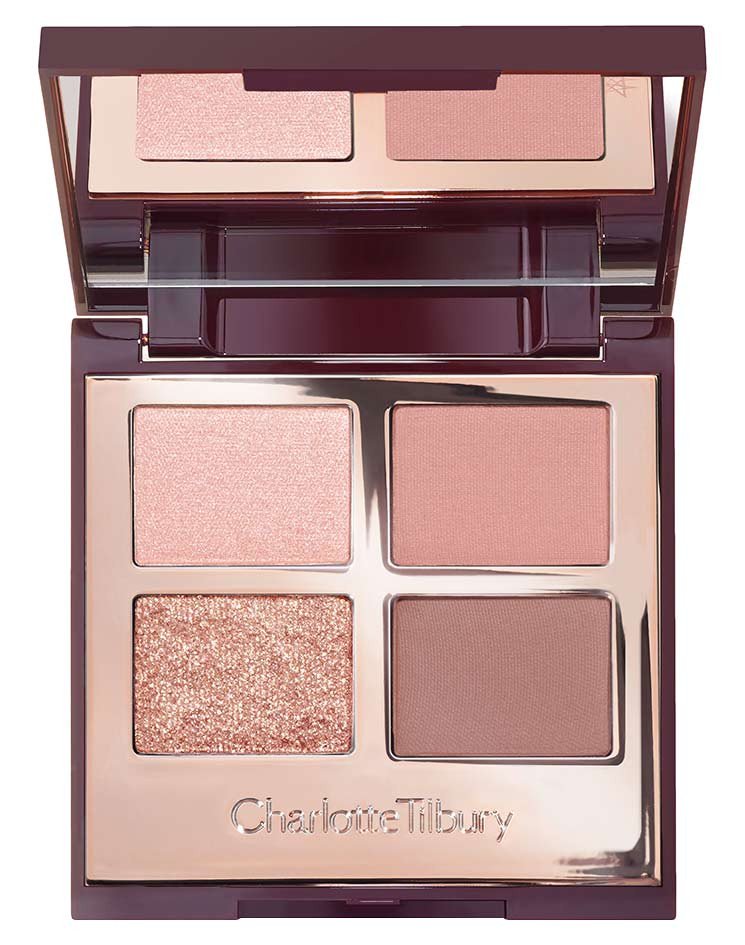 Pillow Talk Eyeshadow Palette €50
Advertised
At the moment, the new Pillow Talk eyeshadow palette is available online only via CharlotteTilbury.com. We're hoping that this limited edition becomes a permanent addition to the collection though.
What do you think? Isn't it a beauty?