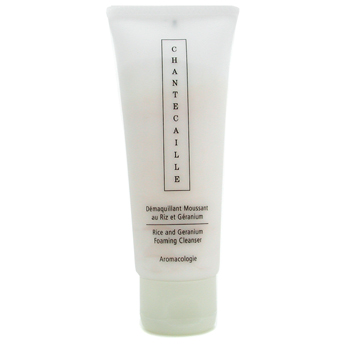 This is something I am excited about, for real. Chantecaille is one of those seriously luxe and expensive brands that I can't afford much by - I think my grand total of Chantecaille ownership comes in at one lipgloss, but their products are fantastic and always name checked by those in the know.
And the folks at Strawberrynet have obviously been listening because they are currently offering a Rice & Geranium Foaming Cleanser for €24.50, which is a 37% saving according to Strawberrynet.
Advertised
That might seem like a little too much to pay for a cleanser, but consider the brand AND the saving! And aren't you worth it? Plus, this cleanser does sound the business - the rice bran gently exfoliates while the geranium essential oil gives purifying & healing properties. It also contains olive leaf which has anti-bacterial & anti-aging qualities. The result will be clean, satiny skin.