 In case you can't tell from any photo that I have posted up here before, I am not much of a tanner.
In fact, I am veering on the side of ghostly. My reasons for not entering the realm of the tan in the past have been a) sheer laziness and b) The Fear. Yep, that fear of getting it wrong, of turning out a streaky mess, of *gulp* turning into an oompa loompa.
But then Cocoa Brown came along and their promises seemed too good to be true. Curiosity got the best of me and I trialled their 1 Hour Tan. While I haven't been fully converted into a wear-tan-every-day type (because let's face it, my first reason will always be a factor). But if I do want to make the effort for a party etc., I know which brand are practically fool proof. So when I heard about their new spray-on instant tan, I was first in line to give it a go.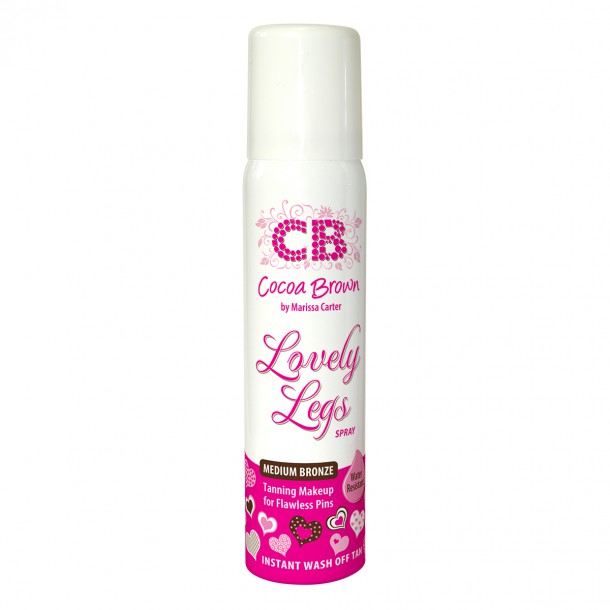 Lovely Legs is a waterproof instant tan which can be removed with soap and hot water. That was my first fear relieved because I have heard horror stories about instant tans that weren't waterproof. And the directions are simple enough - spray on to a tanning mitt and rub into legs.
I did this in my bathroom, terrified of leaving a mist of tan all over my white furniture, cream carpets, white cat... but was pleasantly surprised that my bathroom tiles did not reveal a single drop or dot of product afterwards. This is a no-mess product and that is always good in my books. The only smell from the tan was the Tahitian gardenia scent you will be familiar with if you have used any Cocoa Brown product before.
And I can confirm that at no time during wear (or even the next day) did I get a whiff of burnt biscuits or curry that so often goes hand in hand with tan.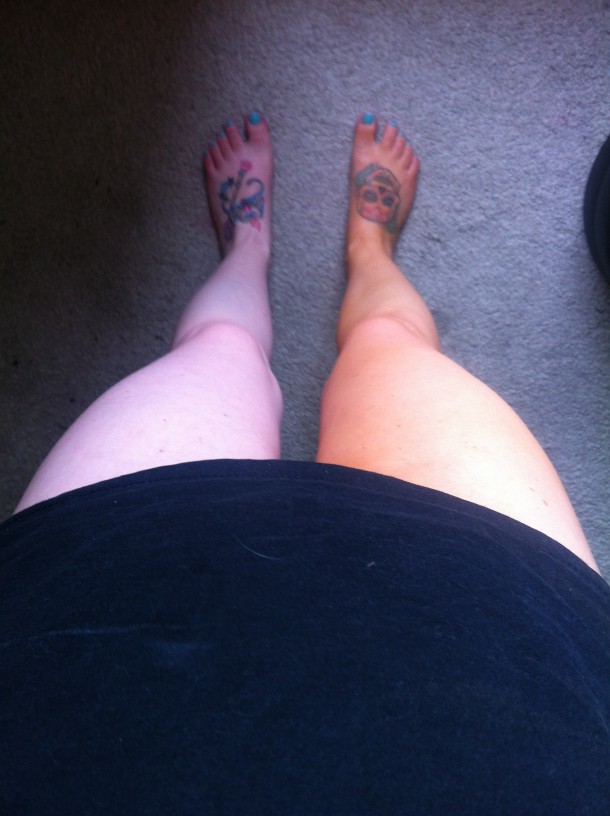 Advertised
The colour shows up instantly on your skin so it's really easy to see where you have and haven't applied it. It blends in seamlessly and there were no streaks or spots that I had to spend time working into the skin. It literally couldn't have been more simple to apply. And it only took a minute or two to dry.
Cocoa Brown do warn that it can transfer on to light colour fabrics and to be honest, I only wore pyjama bottoms but they showed no orange smears afterwards. Great news for the sheets of the nation.
So shall we talk about the colour of my tan?
It was bronze. Very bronze. I was happy to see no shimmer or glitter - just very, very tanned skin. It was definitely the darkest tan I have ever worn and despite not showing it off, every time I went to the loo and pulled down my jeans, I got a bit of a fright.
For lovers of tan, this one is for you - I cannot recommend it enough. It also washed off in the shower the next day leaving no patchiness or tell-tale signs behind. If, however, you usually go for a light tan or are indeed new to the tanning world, then this may be a little dark for you. So here's keeping our fingers crossed that they release a light version soon! It is out now, retailing at €7.99.
Advertised
Do you wear instant tans? Have you tried anything from Cocoa Brown yet? Does this sound like your kind of thing?