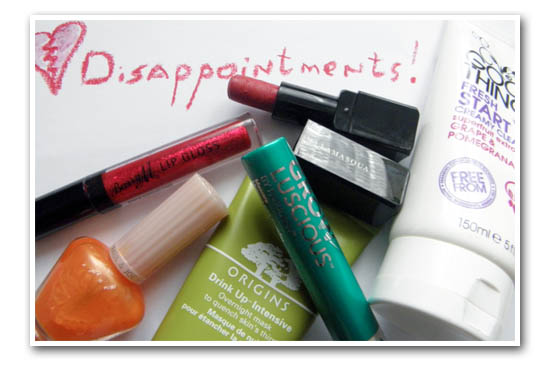 I usually carefully consider every purchase I make, what with being on a student's budget. Unfortunately, some products just haven't worked for me or have been poorly thought out impulse buys caused by never having money, getting some and needing to buy nice things RIGHT AWAY! After weeks of bad weather, too many assignments and not enough Galaxy Ripples, I thought I should vent my frustrations with the products that have let me down.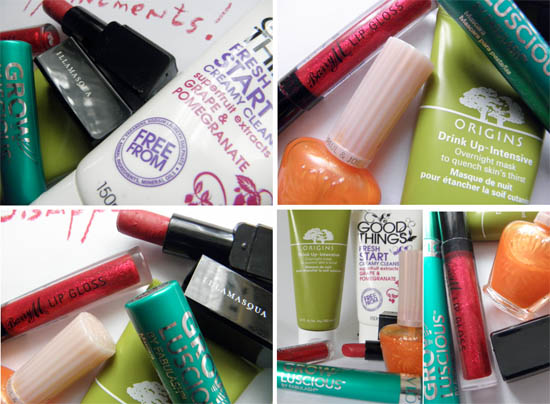 In pursuit of a new cleanser but pushed for time, I picked up Creamy Cleanser by Good Things. A quick scan of the packaging told me that the formulation was free from parabens, mineral oil, animal ingredients, SLS, and it was only about €7 - delightful, right?
Except, after incorporating it into my skincare routine, I noticed that my skin looked a bit irritated. Not it's-pissing-rain-and-I've-locked-myself-out irritated, just sort of I've-made-tea-but-it's-not-as-satisfying-as-I-had-hoped irritated. I checked the full ingredients list and found that the cleanser is fragranced within an inch of its life.
Good Things, what's your game? I honestly don't see why you'd make a point of how gentle and pure your product is, then have it smelling like a scarlet lady's handbag. Not only do I not care what my face smells like, fragrances can play havoc with sensitive skin. It's like serving a vegetarian dish in a cows' scull bowl. I'm totally bemused.
My sister and I shared the Origins Drink Up Intensive Over-Night Mask. It was a costly little bugger, €30 for the tube. However, it does say that you only have to use it twice a week and I was having a passionate love affair with Origins at the time, so into the basket it went.
I slathered it on before bed and curled up, expecting to wake up with skin as soft as kitten's paws and trying to ignore the mild stingy feeling all over my face. Did I wake up a new woman? Did I feck. There was no difference in the appearance or texture of my skin. I persevered, thinking it might take time to show real results - it didn't. It just felt like a light moisturiser.
Again, this has a surprising amount of irritants in it, which explain the stinging sensation that I get when I apply it. I used to try to kid myself that this was just the feeling of a product "working" but have copped on since. If it stings, it's too harsh. And there ended my winter dalliance with Origins.
Now, away from boring skincare and onto make-up. Barry M's Cherry Glitter lip-gloss, €6, made its shimmery way into my collection in early winter, when I started stocking up on products that would turn me into a festive goddess.
Advertised
I applied it with gusto, craving lips like Dorothy Gale's pumps and ended up looking like I'd been smooching men with questionable sexual histories. I wiped it off and stuck with a less STD-looking traditional red lip.
I can assure you that the red lipstick I used was no Illamasqua's Faust, €16.80. If lipsticks were boyfriends, this would be the one that stood you up on Valentine's, then took your better looking best friend out. It's so difficult to work with, due to its heinously waxy texture. Want to experience this without buying it? Go get a pack of Crayola - job done.
By the time I'd managed to spread some on, my lips were cracked and sore. It transferred to everything I so much as looked at and faded in no time. Hand on heart, it's probably the worst lipstick I've owned, lagging behind even the frosted pastel pinks that I had as a child.
My next heartbreak was a result of Revlon's Grow Luscious Mascara, €15.5o. I stuck with it for ages, longer than I would most mascaras, hoping to see my meagre lashes turn into big fluttery show-stoppers. If, you've been following the general theme of this post, you'll probably see where this is going. There was no difference to my lashes at all, good or bad and the mascara itself isn't anything special - you could get one that performs much better from another brand, at a fraction of the cost.
The final product on my Things To Bitch About list is No. 30 nail polish by Paul and Joe, €14. Guess how many coats this takes to go opaque? Six. Six bloody coats! Who has time for that? Not this kid. The polish takes hours to dry properly and isn't a really unique colour. Give it a miss.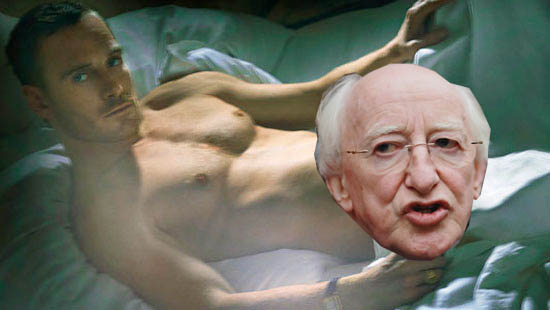 "I love the arts," Michael D Higgins, yesterday
It's so annoying, when your expectorations aren't met. Like when you go to see a Fassbender film and he doesn't take any clothes off. (Yes, I am mention this in the hopes that Kirstie will edit in a shot of nudey Michael. - your wish is my command, Kirstie)
Have any cosmetics left you disappointed? Which ones would you steer all of us blatherers away from?
Advertised