 Christmas day is about a lot of things, and none of them are looking perfect. I personally intend to spend it looking as shabby as possible, while eating my body weight in stuffing.
If you want to spend Christmas day looking glamorous, here's an easy way to do it  (after all, it's the one day that laziness is desirable). I love lazy things that look like they've taken work! So here's how to create an easy look that doesn't compromise on the polish.
Step One
In the depth of winter, matte skin just feels right. So I've applied some Studio Fix Fluid by Mac in NW10 with my fingers. I've also applied some Nars Radiant Concealer under my eyes - the dark circles have reared their ugly circumference once again!
Since any makeup look is about a balanced face, and the  eye for this look is really pared-back, I'm applying Mac shadow in Omega to my brows with an angled brush- I want them strong and straight to add structure and frame the eye.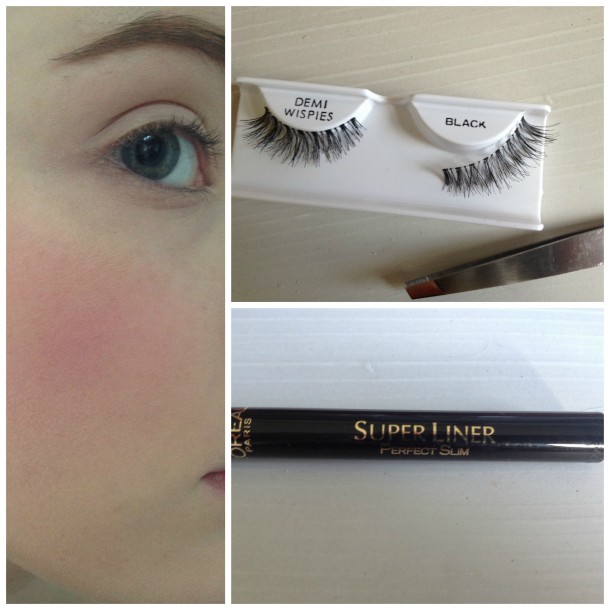 Step Two
Advertised
Since this is a Christmas day look and I'll be applying a red lip, I'm going for a reddish blush. I'm using my new ultimate favourite, Clarins Multi-Blush in Grenadine (available from January 20th). It makes the cheeks look like you've just come in from the cold! Beautiful.
I'm applying it on the apple of the cheek, but I'm also bringing it all the way along the cheekbone toward the hairline. This is providing some structure in the absence of contouring. When you can hear the presents calling from under the tree on Christmas morning, who can be bothered with contouring!?
I'm not applying any eyeshadow at all. Instead, I'm applying a coat of mascara, then adding drama to the eye with some false lashes. I'm using my favourites - Ardell's Demi-Wispies.
I then apply a very fine line of L'Oréal's Super Liner; just enough to conceal the lash band. I also wiggle it under the top lashes along the upper waterline to prevent any white spots showing through.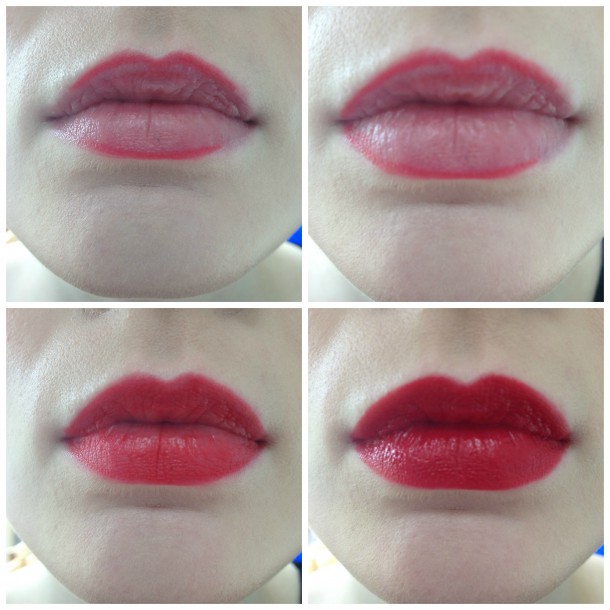 Step Three
Next, I'm preparing my lips for red lipstick, which is very unforgiving. A quick scrub with a cotton bud covered in lip balm will create a smooth surface.
Then, grab your liner. I'm using Mac's Redd. I line my lips in steps (as in the photo) to make it easier.
I start by outlining the Cupid's Bow and then the centre of the bottom lip. I then join the line I've made to the edge of the lip.
When the lips are fully outlined, fill them in with liner.
When you're happy that the lip is as perfect as you have the patience to make it, whip out your red lipstick. I'm using Armani's Rouge Ecstasy CC lipstick in 400. It's the perfect festive red.
It's Christmas, and I'm feeling lazy, so I'm applying it straight from the bullet.
If you don't want to worry about having to touch up your lips as you scoff your way through the day, blot your lips with tissue, apply another layer of lipstick, and blot again with vigour. This will create a matte stain which will last longer than the original lip.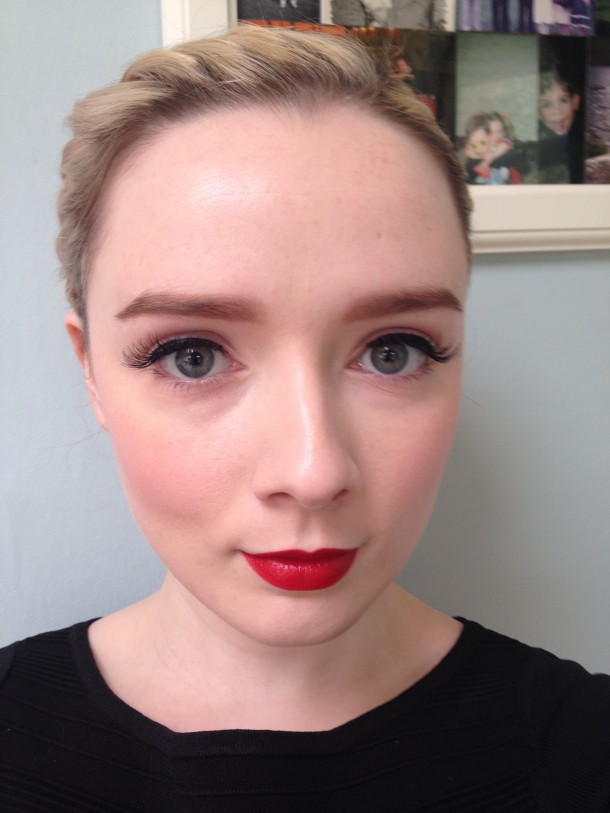 Advertised
Done! Will you be wearing this look on Christmas day? And Merry Christmas!