 The sun is out in force at the moment so it's imperative we wear sun cream every day. Eucerin has the perfect suncream for under makeup.
Sun cream is the one product that I will put on without fail every single day. Come hail or shine I will always be wearing SPF and I hope that everybody else is too. The problem is that I wear makeup pretty much every day, too, and sun cream and makeup often don't mix well. Eucerin has a new addition to their sun care range, and it's the perfect suncream for under makeup.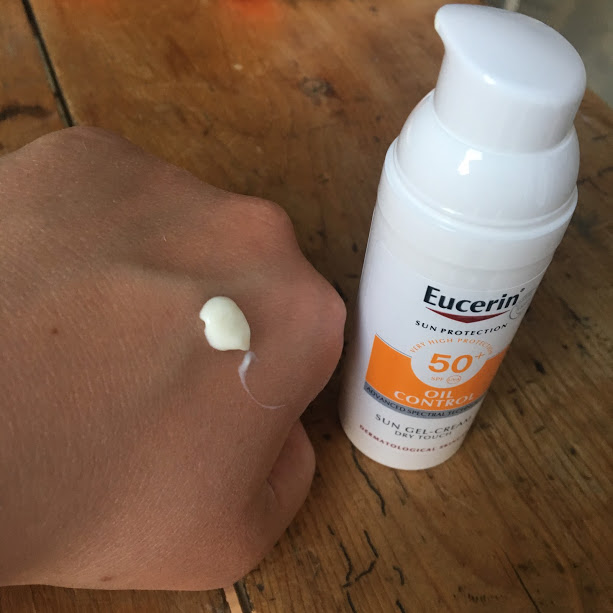 I'm fussy about my suncream. I want it to smell nice, have a nice texture and it needs to wear well throughout the day. It might not be important to some people, but if you are a regular makeup wearer you probably have the same criteria. Some sunscreens leave a greasy residue on your skin that means you look like a greaseball all day. Others leave a white finish on your skin. Neither of those factors add to a flawless looking day makeup look.
The new Eucerin Sun Gel-Creme Oil Control Dry Touch SPF 30/50 is ideal for us makeup wearing gals who need to keep their skin safe. It was specially designed for people with oily or spot - prone skin. The cream has a unique sebum-regulating oil control technology that leaves your skin dry to the touch immediately after application. In the morning, I cleanse my skin in the shower and then I apply my usual serums. Lastly, I seal my skin with this sun cream and I can apply makeup over it immediately. It actually works well as a makeup base. My skin feels soft with an almost powdery finish to it. It has an anti-shine effect so makeup stays put all day and doesn't get shiny around the forehead and chin area.
Advertised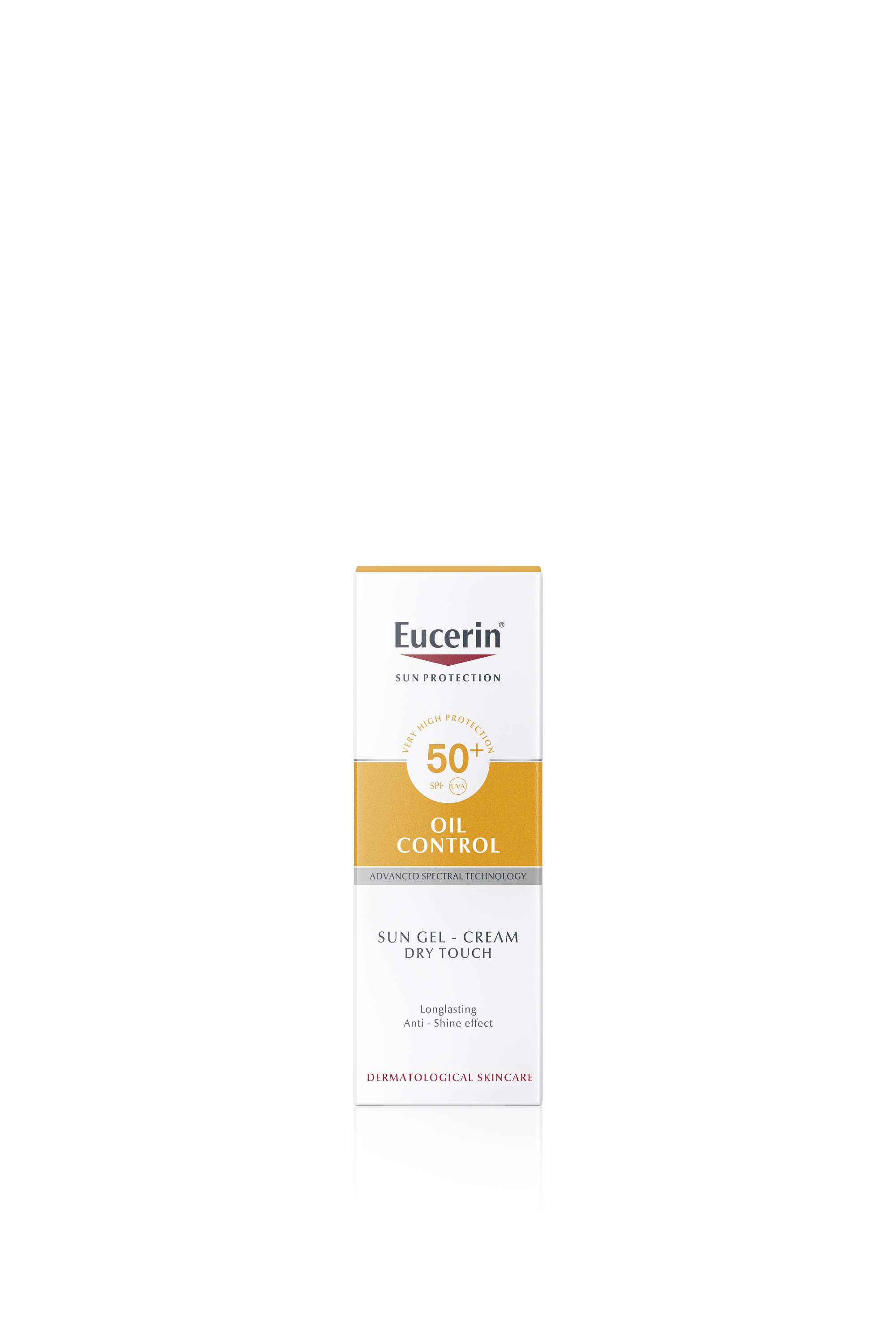 Sun Gel-Creme Oil Control Dry Touch SPF 30/50 €19.50
Do you wear suncream every day underneath your makeup?