 Benefit's new eyeshadow kit gives you big sexy eyes in minutes; yep, you need this in your life.
Benefit have recently released the They're Real Big sexy eyeshadow kit. It contains three eyeshadow combinations and comes with the new They're Real! duo ShadowBlender, a nifty little gadget for putting the shadows on. The idea is to make it easy to apply two eye colours and to get the correct placement in one step.
And it really is that simple to use.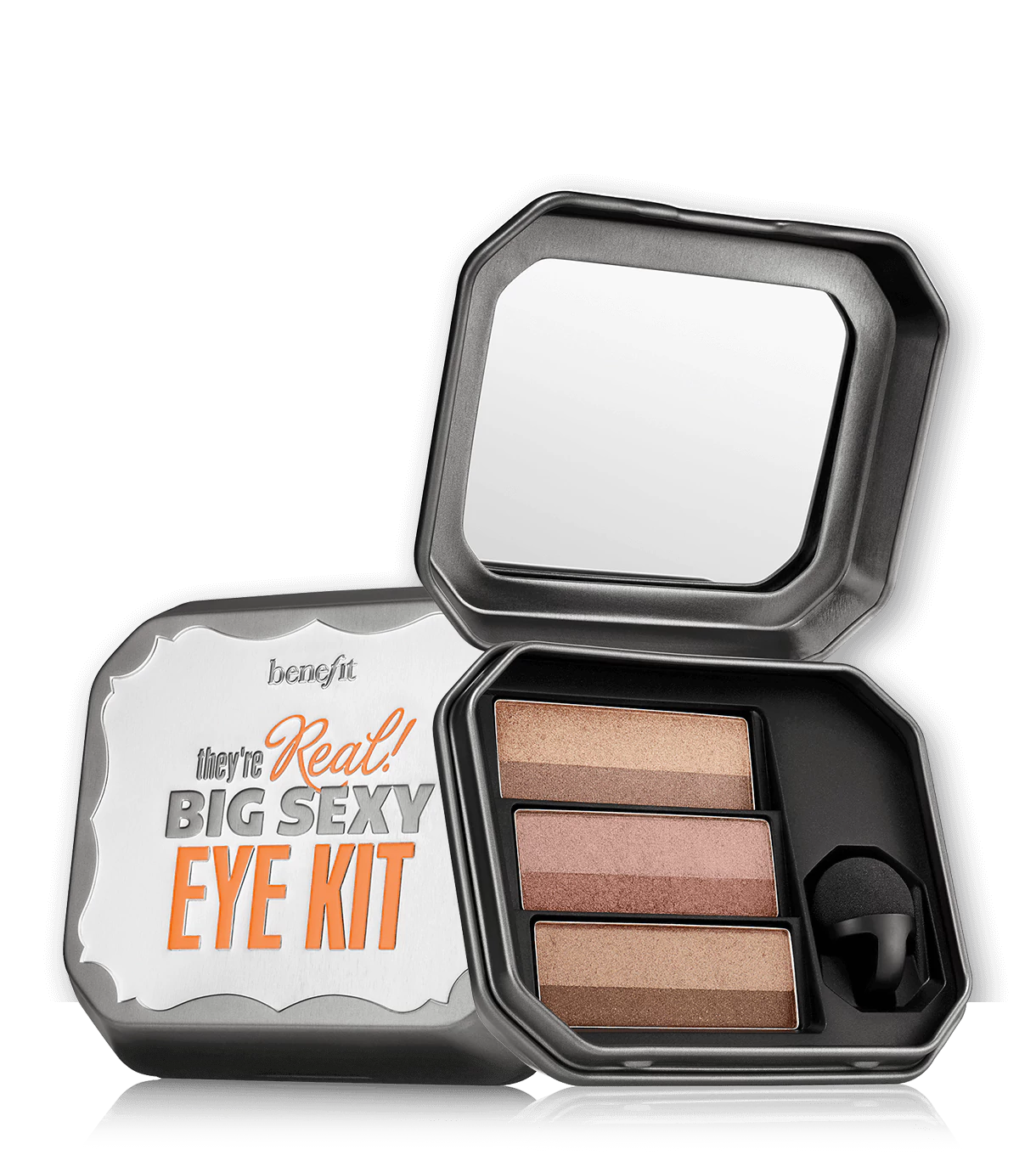 If you want a polished look but don't have the interest or the time to spend half an hour blending your eye makeup, then this is the eyeshadow kit for you. The browney-taupey colour combinations are gorgeous and suit every eye colour.
Here is how I would recommend that you use:
Advertised
1. Slide the applicator along the colour combo of your choice.
2. Position the blender on your lid with one shade at the lash line.
3. Drag it across the lid from inner to outer corner and lift off.
You can choose to do the lighter colour along the lash line with the dark in the crease or for a smokier look go for the darker shade on the lash line fading out into the lighter colour.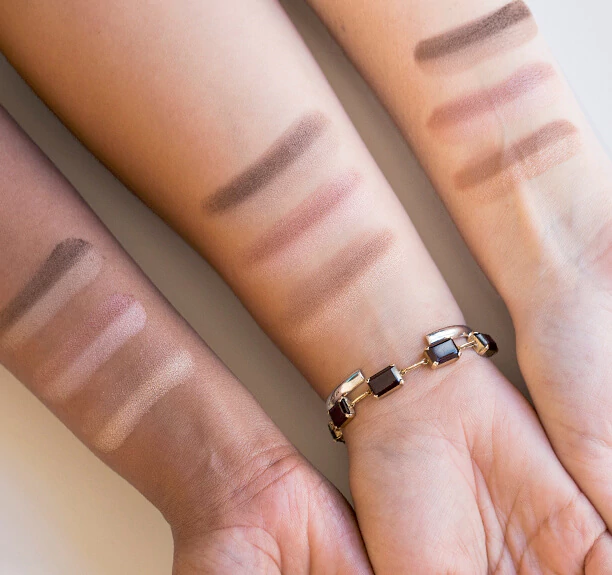 It looked well after their 'slide, sweep and apply' technique. And while the look wasn't 100% perfect, it was pretty decent for minimal effort. So here's the key - I think after giving it a 'sweep' across the lid, you need to buff the outer corner of the eye to smooth the edge.
Advertised
You can have a complete look in five minutes by just adding mascara (I love Benefit They're Real mascara) or you could go the distance and add eyeliner too. Either way, it does what it says on the actual tin; big sexy eyes in minutes. I approve!
What do you think of the new blender? Gimmick or great?