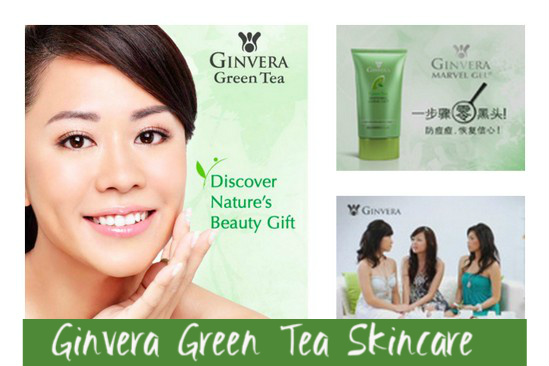 Asian cosmetics are renowned for their quality so I jumped at the chance to try some products from Ginvera's Green Tea Skincare line - the brand hails from Singapore, with further operations in Malaysia, Thailand, Hong Kong and China.
One of their bestsellers, Marvel Gel with Green Tea is a mild chemical exfoliant (for more on chemical and mechanical exfoliation see here). It's billed as gentle enough to use every day, though if you've sensitive skin I wouldn't put that to the test. I'm using it 2-3 times a week and it's been amazing in sorting out my flaky patches, caused by the Retin-A.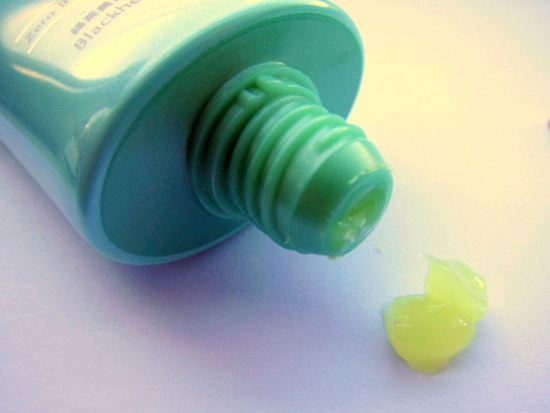 Interestingly, this claims to rub away blackheads - I don't have too many, so I can't put that one to the test. But my skin does feel softer and smoother, and already I think it looks a little more refined.  It's €28 and for that you get a decent sized tube with 60ml of product.
The BB cream is also seriously impressive stuff, rivalling my favourite Dior product and coming in a fair whack lighter on the pocket, too.  The tube is very small – 25ml – but the light, fluid formula means it should go a long way.
Advertised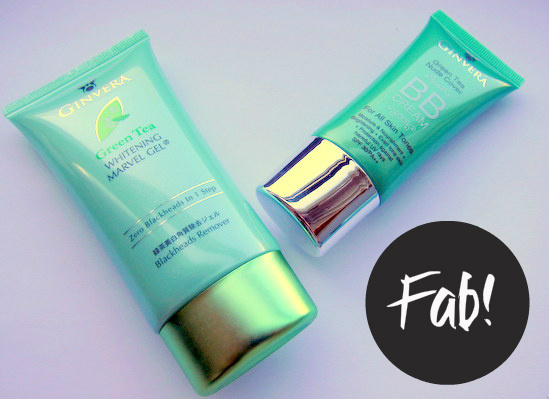 It promises a matte finish but that's not quite right – it's got some luminosity to it and there's a definite brightening effect. There is a bit of mattifying action going on, but not so much that it'll freak out folks with dryer skin. Thanks to ingredients like hyaluronic acid it's hydrating too - it feels comfortable and weightless on the skin throughout the day, and it doesn't cling to dry patches.
Coverage is fantastic (I'm wearing it here). It's towards the lighter end of medium, but copes well with redness and blemishes while still, miraculously, giving a natural, real skin finish. Like the name suggests, this contains green tea along with other antioxidants which protect the skin and help to prevent fine lines. And there's an SPF of 30, which is brilliant.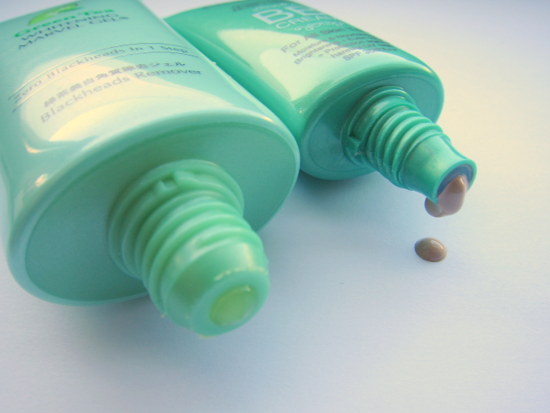 The downsides? There's just the one shade, so while it does adjust to your skintone slightly it won't be great if you're at the lightest or darkest ends of the skintone spectrum. And at €25.50 it isn't cheap, (especially for 25 ml of product). But compared to Dior's €54.50, and taking the excellent ingredients list and considerable skincare benefits into account, I'd say it's worth it.
Advertised
We can get our paws on Ginvera Green Tea Skincare online, or from Harvey Nichols in Dundrum.  Are you tempted?