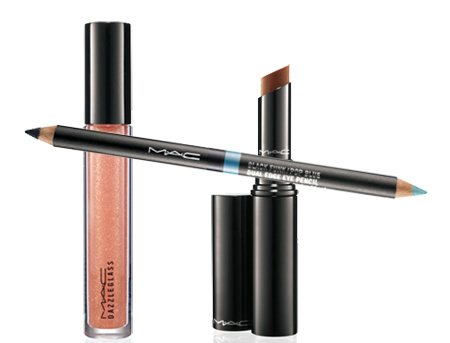 D'you know when you go away and upon clearing security in the airport you immediately descend into holiday mood of relaxed fiscal responsibility? You know? Uhuh? Eh - surely ... it can't just be me?
Moving swiftly on, I'm pretty sure it's not, if the frenzied buying in Dublin airport's beauty hall is anything to go by. I almost always buy something at MAC and Origins - that 21.5% off downtown prices gets me every time and a little something new (or two) ends up in my bag.
I just got word of some new travel only offers they're rolling out, and in February (i.e. right now) you can snap up the above trio of products exclusively at airports. There's Slimshine lipstick, Dazzleglass gloss and Double-Ended Eye Pencils available in a variety of shades.
Advertised
MAC junkies/completists - take note, because you will not get these babies downtown. No price info unfortunately, but they'll be the standard in-store prices, minus that lovely VAT.