 Festival season is upon us which means we can get creative with our make-up without feeling like a weirdo, yay! There's something about sunshine, fields and loud music that gives us a free pass to channel our inner rock star regardless of whether on stage or not. This year neon shades are big news too, so here are some of my top tips for rocking the brightest of the bright:
Mix flashes of neon with white or black liner to give contrast and added definition to eyes
Create an ombre lip effect using neon orange and pink lipsticks for a pop of colour while you're wearing sunnies during the daytime.
Don't want to commit to a full on block colour look? Try using neon as a graphic liner effect instead
Create a dappled, paint splatter effect using a brush dipped into wet eye shadow or neon paint lightly flicked across temples and top of cheekbones.
Add a punch of colour to your look with neon nails
Some key products to try:
Sleek I-Divine Acid Palette (€10.49)
In general I really like the i-divine palettes from Sleek; the powders have good pigment and blend well. This one offers bright shades that are ideal for festival season whether you want to keep the look simple or go for something more dramatic on eyes.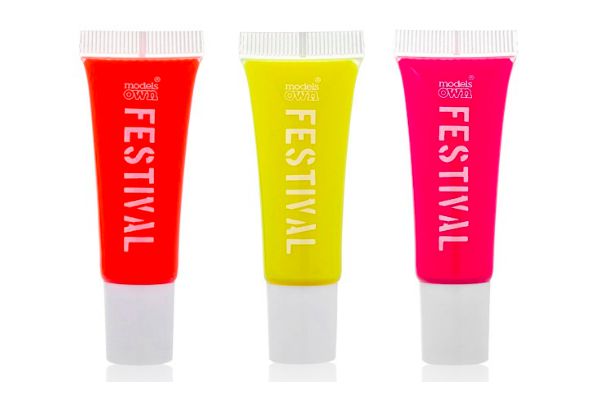 Models Own Festival Neon Paints  €5.50 - €7.50
Multi-use paints are perfect when you're in the mood for getting creative with make-up and these are a steal at just €5.50. The Festival collection also has nail shades, neon nail art products and coloured hair spray too
Advertised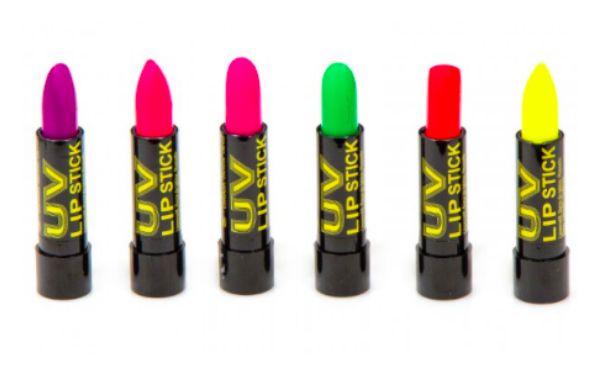 Star Gazer UV Lipsticks €5
When it comes to quality these lipsticks aren't going to win any major prizes but colour? They have that in abundance. Stargazer are one of those brands it's easy to forget about but they have mastered neon shades at this stage and the good news is these lipsticks are just €5, as are the liquid liners and UV paints.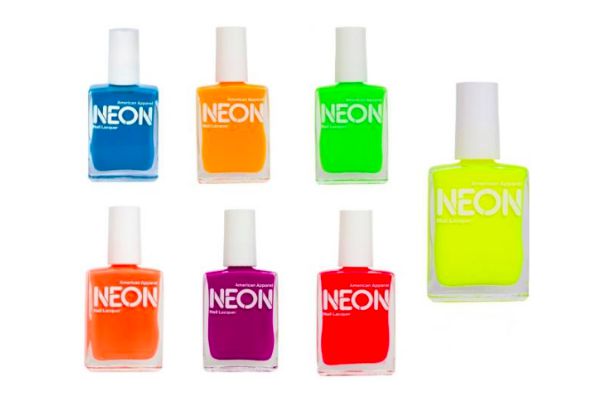 American Apparel Neon Nail Polishes €9.50
Neon works really well against a tan whether worn on fingers or toes. I use these nail polishes on shoots all the time because they are quick drying and usually only need one coat which makes them particularly good for last minute nail painting before dashing out the door. Sadly a lack of base coat/top coat usually means they chip after a day or so but I do love the shades and when applied properly they last a lot longer.
Advertised
It's the perfect time of year to add the poppiest of colour pops to your look. Do you indulge in some neon? What's your preferred way to rock it?