 Whoah – where did all these amazing Irish beauty brands spring up from, then? Almost overnight it seems there is a plethora of homegrown companies ready to take care of our every cosmetic need.  From candles to bath bombs to fake tan, these guys have got you covered; here's a round-up of the ones that have got us wowed.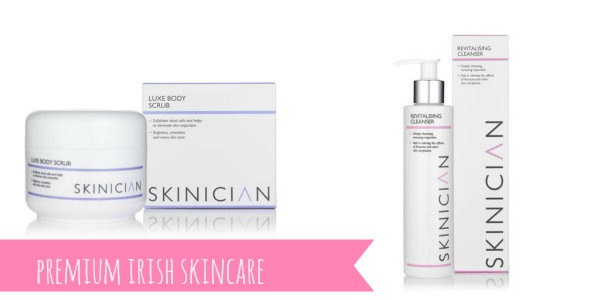 ONE Skinician is a brand new skincare range from the people behind Irish tan brand, He-Shi. 100% Irish (they manufacture just outside Banbridge), it's been developed by skincare specialists to target individual skin issues, like hydration, purifying and mattifying, anti-ageing etc.
Promises include measurable results, and affordable prices for a premium range: we're talking in and around €20 for most products, except for a few products in the anti-ageing range. The Revitalising Cleanser (€18.40) gets a thumbs up from me - look for it in Harvey Nicks or selected salons nationwide.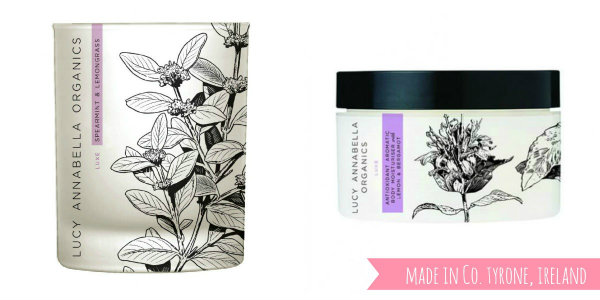 TWO One of the prettiest ranges we've seen in a long time, Lucy Annabella products look and feel decidedly premium and arrive in the loveliest packaging imaginable – mine came with a sprig of lavender attached by a tiny clothes-peg. I KNOW. The name is adorable too, as is the story behind it – it's what company founder, Colleen Harte, was called by her grandad in childhood. I KNOW!
Everything is organic, with ingredients sourced globally but the products created in Ireland. My favourites are the Spearmint & Lemongrass candle (€39), and Lemon & Bergamot body cream (€59). Divine. Mise Beauty stock the range.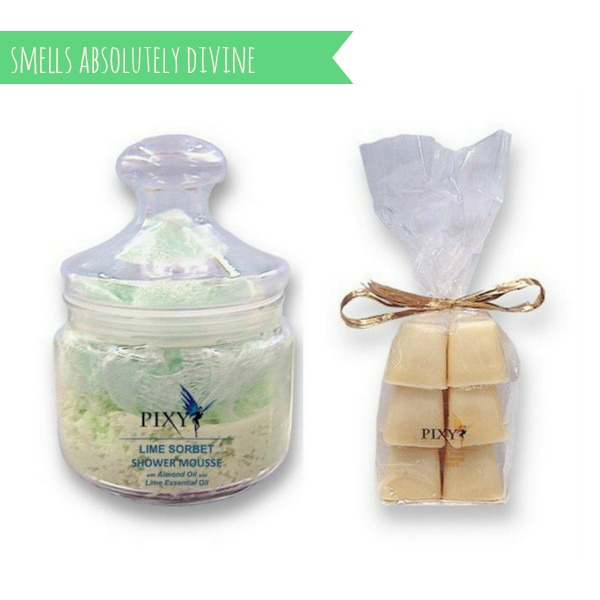 THREE Pixy are a lovely Irish success story – they started from a pharmacy in Mallow in 2010, but now employ 15 people and can be found in more than 80 stockists across the country (you can also buy online). You may have spotted them on RTE's Dragons' Den, where founder Professor Weedle turned down two offers of €250,000 – because he'd have to give away too much of his company.
Everything's made here in Ireland from natural ingredients, and the range is massive, well-priced and fun. I'm working my way through it but can highly recommend the heavenly scented lime body scrub cubes (€4.99) and lime sorbet body mousse (€12.95) – if you're a citrus fan, it doesn't get much better than this.
Advertised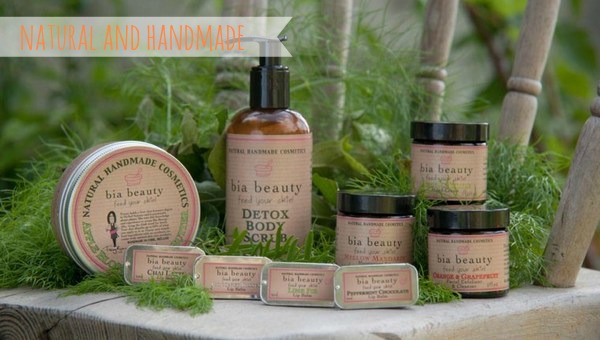 FOUR Bia Beauty was the only Irish brand to win an Irish Tatler Beauty Award this month, for their Detox Body Scrub (€19.95). I've tried it and can vouch for its excellent exfoliating ways. It smells yummy too, thanks to a blend of lemon, grapefruit, juniper, rosemary, fennel, ginger and black pepper essential oils, while castor and sweet almond oil leave skin clean and soft.
The scrubby bits themselves are apricot kernel grains which give a really satisfying scrub. The range is natural, handmade and can be bought online or from selected pharmacies, health-food stores and beauty salons.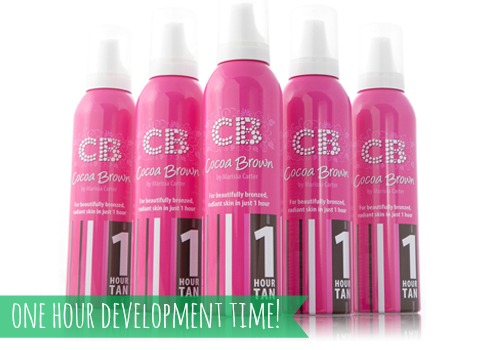 FIVE I don't know a single woman who's tried Cocoa Brown tan and hasn't been impressed. The brainchild of salon owner Marissa Carter, the brand is high quality, affordable and suitable for even the most sensitive skin (Marissa has psoriasis and wanted a product she herself could happily wear).
I haven't tried the newbie, Day to Night, but the original product is lovely and hassle free – leave on for just one hour for a subtle glow, and three hours for a deeper hue. You'll find it in Penneys for €7.99 per 150ml can.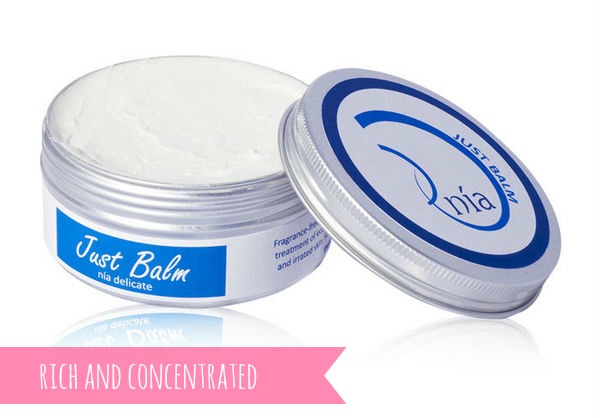 SIX  One of the newest kids on the bodycare block, Nia is a 100% natural range of (mostly) body balms developed by Celia O'Grady, a former salon owner and therapist. The tins look fairly basic but what's inside is anything but: the Firming Balm is one of the richest, most luxurious feeling body balms I've tried in quite a while.
Highly concentrated, it's packed with 100% natural butters, oils, herbs and essential oils and feels like it's melting into the skin. Feck all firming action, but sure that's only to be expected –if your skin needs a treat, I'd point you in Nia's direction.
Advertised
Tried any of these? Tell us how you got on – and if you've discovered any brilliant Irish brands, do share them in the comments!