 Say what you will about Jessica Alba's movies (although, what has she been in lately?) the lady has style. She is among the rare breed of A-Listers whose personal style is just as good as those who are styled to the nines by a pro.
While she probably has a bit of guidance when it comes to events such as this one - the opening of Tory Burch's flagship store in gay Paree - whenever we see her she's trying something new clothes-wise, chopping and changing her hair and experimenting with different makeup looks.
Jessica rocked this ensemble at the Tory Burch event.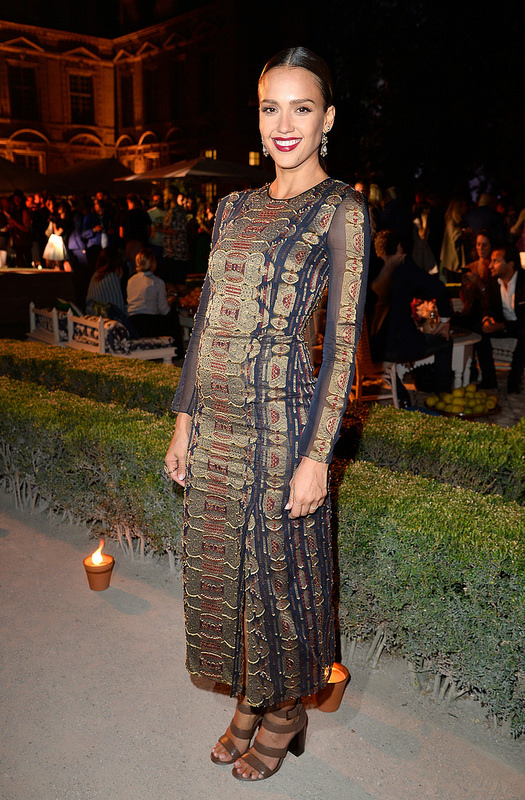 The gúna may not be to everyone's tastes and only a select few could really pull it off but it's cool and different and strangely summery despite the colour palette usually being reserved for autumn. What we think is really impressive is how her hair and makeup are quite severe but Jessica still looks totally at home at the French garden party.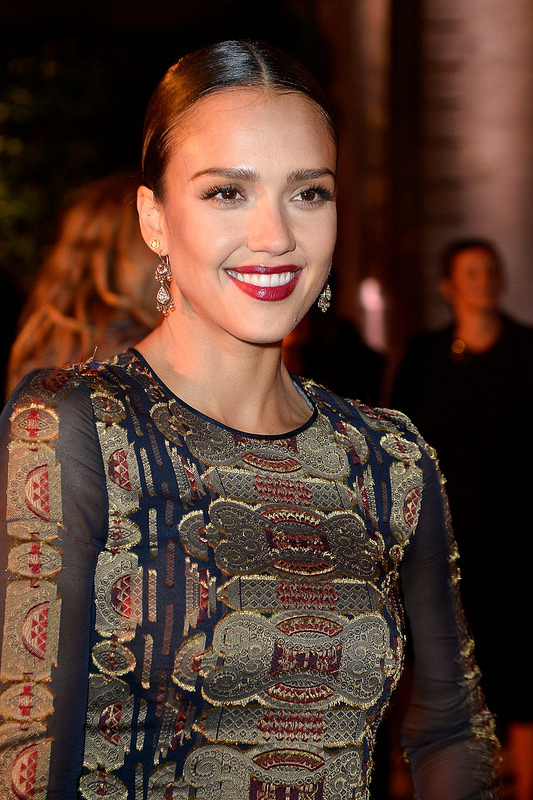 Advertised
Sometimes hair slicked back in this fashion is harsh but here it complements Jessica's skintight, elaborate print dress. Her lipstick is particularly wintery but that shade is divine, picking up on the ruby tones in her dress. There's not much going on with her eyes - if you don't count those incredible brows and long, voluminous lashes, which of course, you should count. Speaking of brows, here's where we present four different options for amazing brows.
She manages to look fresh faced too, forgoing heavy contouring that might have accompanied this look if it had been chosen by a Kardashian. There's a lesson in that.
While we are still at the party (in our dreams) let's take this moment to introduce you to Olivier Rousteing, creative director of Balmain and our newest crush, also sporting very impressive eye brows - and a pout Keira Knightly would be jealous of.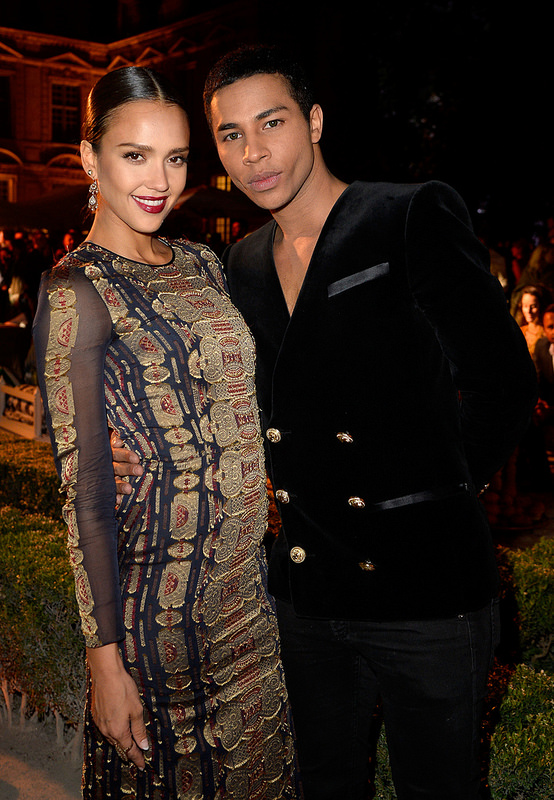 Advertised
A French fashion party in summer was always going to be a fabulous affair; which look is your favourite?