 The first thing I noticed about this foundation is that it is just so fluid.  It has more viscosity than water of course - but much less than other relatively light liquid foundations (like YSL Le Teint Touche Eclat say).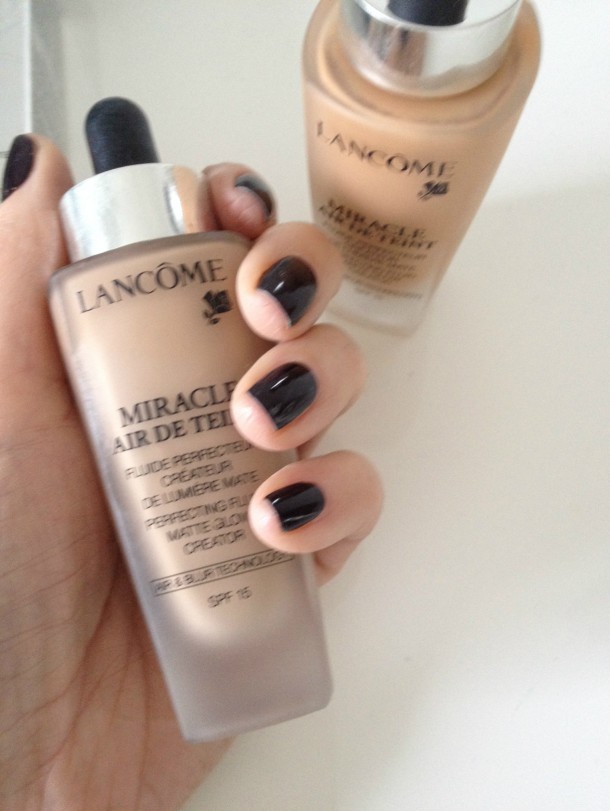 To put it bluntly: it's runny and the dropper is absolutely necessary - otherwise you might find that your bottle of foundation quickly spills.
So it's mega runny - how good can the coverage be?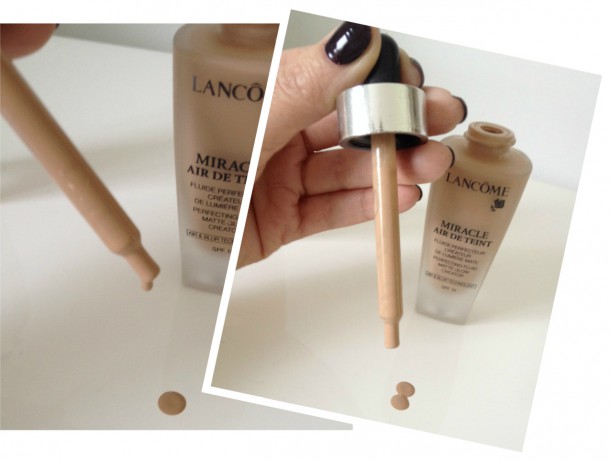 Well, surprisingly good.  Air de Teint is the new incarnation of the beloved  Lancôme Teint Miracle and improves upon the original formulation.  It really does feel incredibly light on the skin (hence the "Air" in the name) but it does provide  good medium coverage.  It's definitely one for good skin or good skin days - if you want to cover a Vesuvius grade zit you can forget it and those of you who love full coverage like Double Wear will run shrieking.
Lancome want us to think of this more as a "skin perfecter" than a foundation.  The aim here is to provide a base that's sheer, provides coverage where you need it but is undetectable.  You only better.
Advertised
So how do they do it?  Well of course there's all sorts of science involved and  made up terminology.  But it seems pretty certain that they're using the light reflecting "blur" technology we've been seeing so much of lately.
Miracle Air de Teint, pioneering a new generation of nude, lighter than ever thanks to a blend of volatile and semi-volatile oils alongside "Miracle Particles" composed of 90% air.

Thanks to the outstanding soft-focus power of Blur technology, the next-generation complexion product that is Miracle Air de Teint blurs imperfections without ever covering them. How? Its unique ability to backscatter light creates a remarkable blurring effect. Instantly, the complexion is perfectly and transparently evened out, skin is left matte yet radiant with light.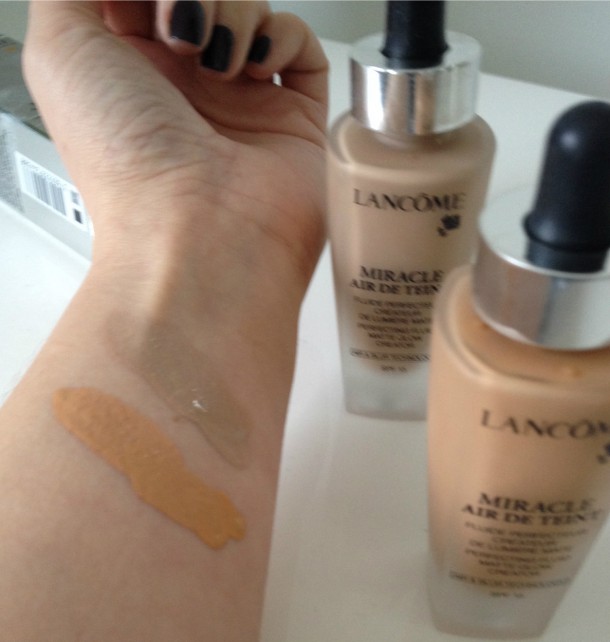 Available in 12 shades, my swatch shows how good the coverage is.  Despite my skin being as dry as the Gobi Desert the foundation worked well, lasted until I took it off and sat on the skin perfectly.  It's matte, but it's not dull and if you like light to medium coverage and are sick of foundation that acts like a mask, this might be your Holy Grail.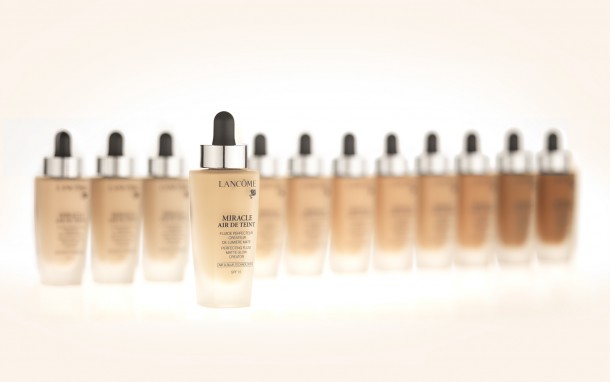 Advertised
Miracle Air de Teint is available from 12th Feb.  Do you think you'll be interested?