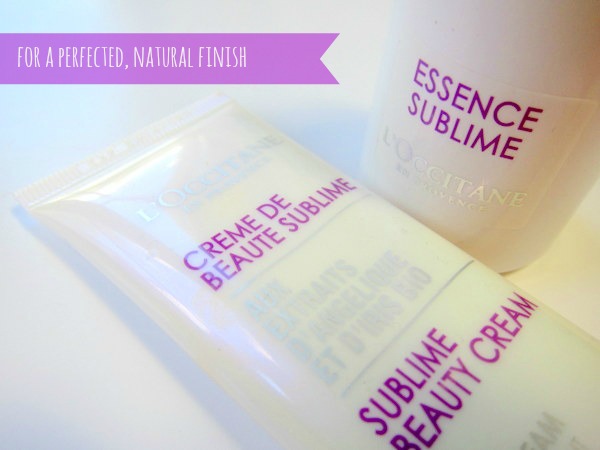 I love L'Occitane's Angelica range - it's up there with Verbena as one of my all time favourites. The plant has proven hydrating properties, so my dehydrated skin literally drinks these products up.
A side effect of dehydration can be a dull complexion - so what have those clever folks at L'Occitane done now? They've only gone and teamed Angelica with Iris - known for its super duper radiance enhancing powers.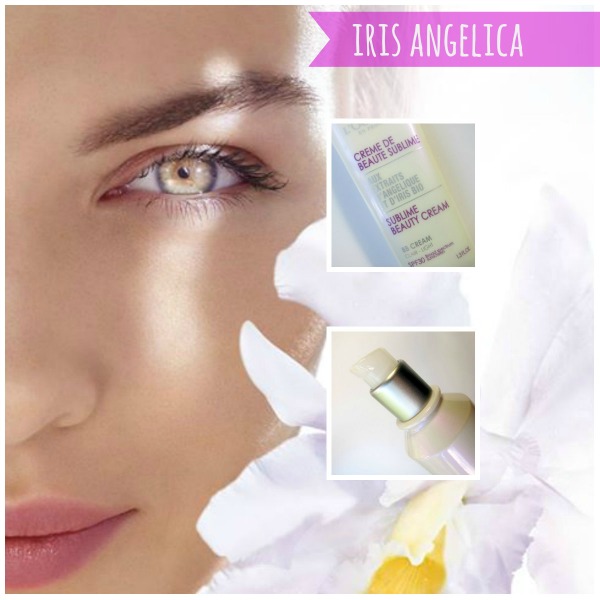 They've come up with two new products for hydrated, luminous skin - the Sublime Essence Skin Perfecting Serum, and Sublime Beauty BB Cream. Combined, 96% of women found the products immediately enhanced the beauty of their skin. And I gotta say, I agree with them!
Both products have the same crisp, green scent as the Angelica range, but come in pearly iridescent packaging rather than the standard green of the original line. They're about creating that flawless, natural look that we're all determined to achieve these days (and which has to be one of the hardest things in the world to actually pull off).
Advertised
The serum is brilliant - it's like a natural, silicone-free version of the Garnier product I talked about here. It has a similar velvety feel and works to even out the skintone, disguise imperfections and shrink pores.
But where the Garnier product is just a primer, this is actually treating the skin - it's plumping it up, hydrating it and helping it look better long term. It really feels like my skin is holding on to moisture better throughout the day.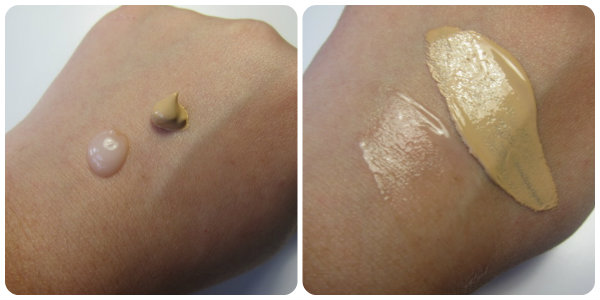 The serum also makes a great base for makeup - the BB cream goes on smoothly and easily over the top. Coverage levels are really very good - more on par with the Estee Lauder and Dior versions which are, not coincidentally, my favourites. It gives a softer, more perfected finish, covering blemishes and redness, and smoothing out my skin.
It's only available in two shades - light or medium - which is a drawback, meaning very pale and very dark skintones aren't catered for. But the SPF of 30 is a point in its favour. As is this little story - wearing it to work after a hectic weekend, I was told by no less than three people, "You look great - have you been away?"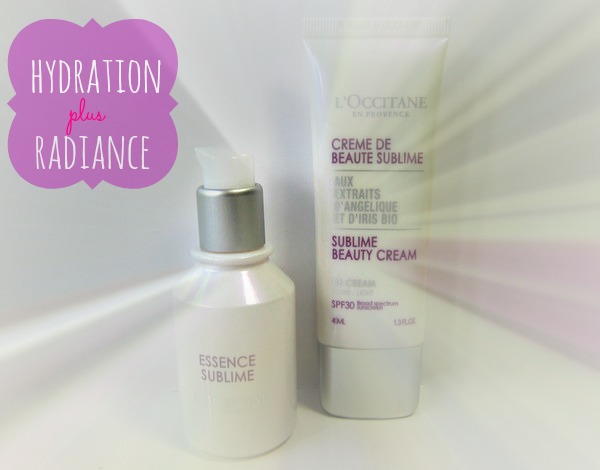 €29.50 is the damage for the BB while the serum is pricier at €46 for 30 ml. I like them a lot and, if you have dehydrated skin (which can go alongside skin that's either oily or dry), I reckon you will too.
Advertised
What do you think, would you give them a whirl? Maybe you already have?